All My Sons
Arthur Miller
Regent's Park Open Air Theatre
–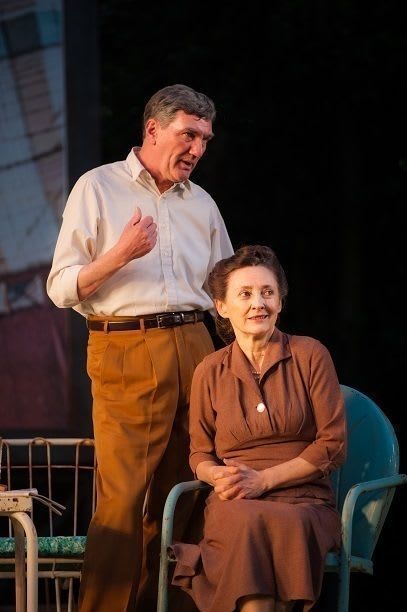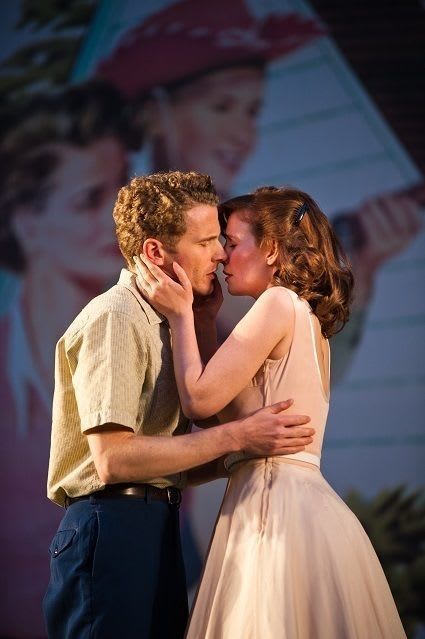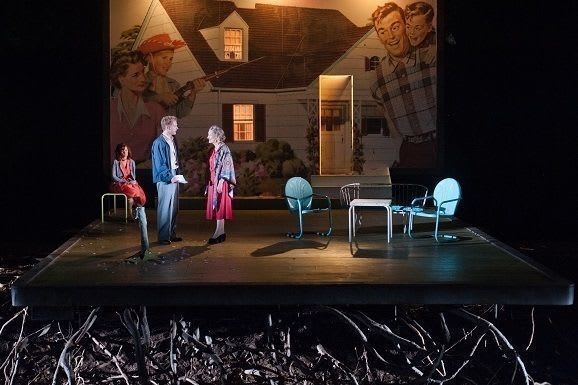 One has to applaud Timothy Sheader's courage in commencing the Open Air Theatre's 2014 season with Arthur Miller's classic dissection of guilt and delusion.
Twice in the last decade or so, Howard Davies has triumphed with his interpretation of All My Sons, first at the National with a cast led by Julie Walters and Ben Daniels and more recently in the West End when David Suchet and Zoë Wanamaker took leading roles.
As such, many viewers will have the warmest regard for both the play and a series of unforgettable, award-winning performances.
In breezy mid-May, despite Guy Hoare's valiant lighting, it is hard to feel the warmth of an American summer, even if the rain did just about hold off on opening night.
There is deliberate artificiality generated by Lizzie Clachan's set in which the Kellers' house is represented by a 1940s advertising hoarding featuring a happy, nuclear American family, the backdrop to a square garden in which the drama is played out.
The setting is greatly enhanced during daylight hours by the unique location of this theatre in Regent's Park, the rustling of the trees adding to the effect and making the very obvious use of microphones a necessity.
As is the way with Miller, an awful lot is packed into a short space of time. At the beginning of the play, Joe Keller played by Tom Mannion is a successful businessman and, seemingly, a pillar of the local community.
However, as befits a tragedy, within 2½ hours not only has his life changed beyond recognition but those of his loved ones and others drawn into a web of deceit can never be the same again either.
The loyalty of his neurotic wife Kate, painfully portrayed by Brid Brennan, is shadowed for so much of the play by her obsessional behaviour as she refuses to believe that her elder son Larry, missing in action for 3 years, is dead. This contrasts with the behaviour of Charles Aitken as son Chris, who is almost too sunny a character to be believable.
On the plus side, he has the good fortune to be in reciprocated love with Amy Nuttall's beautiful Ann, formerly the girl next door until her father was imprisoned during wartime when the factory that he ran with Joe manufactured faulty parts which killed 21 youthful flyers, a haunting presence throughout but particularly in the final scenes.
The full story of what happened that fateful day is only very slowly revealed, primarily when Ann's hysterical brother George appears on the scene with the kind of vengeful urgency only usually seen in Greek tragedy.
His departure brings about a peak in the performance of Tom Mannion as his character desperately attempts to protect his good name and an inevitable denouement that is simultaneously sad and offers closure with hope.
This production is a good showcase for one of the best plays of the last century but neither the setting nor the staging can compete with either of Howard Davies's visions, each of which approached perfection.
Reviewer: Philip Fisher