All or Nothing the Mod Musical
Book by Carol Harrison, music and lyrics by The Small Faces
Rock 'n' Roll Productions
Arts Theatre
–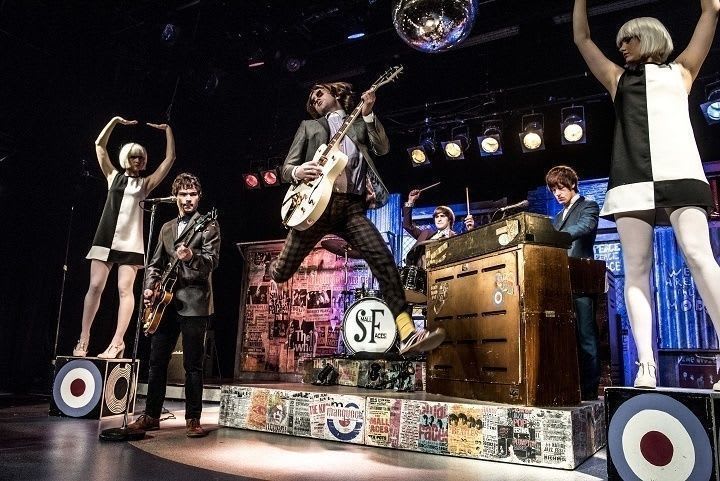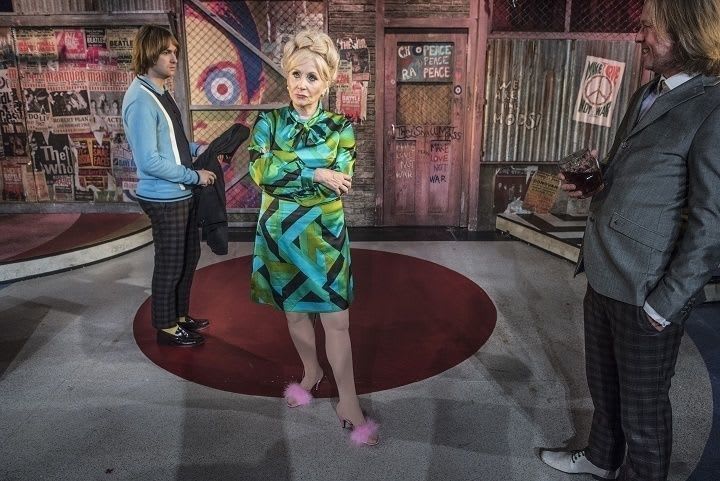 If the writers of musicals are to be believed, the trajectory of almost every pop band that made it big in the 1960s followed exactly the same pattern. The plot underpinning All or Nothing could almost be swapped with that of Sunny Afternoon, allowing that this new show depicts the rollercoaster ride of The Small Faces rather than The Kinks.
The evening, which opens as the band breaks up almost exactly 50 years ago, stretches to around 2¾ hours and is narrated by Chris Simmons embodying the older incarnation of the band's wild leader Steve Marriott. The tall tales that he tells frequently seem literally incredible but the journey of a young man from East London in love with R&B might not be so far from the truth.
Samuel Pope plays the younger Marriott, a troublemaker from schooldays who drives his poor mum, played by the show's book writer Carol Harrison, to distraction on a regular basis.
This is the kind of youngster who would normally expect to end up in a dead-end job if he's lucky or gaol if he isn't. Instead, following his passion for music and helpfully falling over fellow addicts of the art form Kenney Jones and Ronnie Lane (respectively Stefan Edwards and Stanton Wright) at an early age, he formed a band.
Before too long, the requisite falling out means that the original, talentless keyboard player is replaced by Alexander Gold as Ian McLagan, after which the four-piece band was complete.
Their love of the blues influenced early songs but it was a meeting with the man who would become their manager, Russell Floyd's Don Arden, that made the difference. While he and successive managements ripped the boys off something rotten, they did at least steer them in the direction of stardom. In Arden's case, he introduced them to writers who knew how to pen a pop hit such as "Sha La La La Lee", which duly projected the boys towards fame and fortune, although the latter almost exclusively accrued to Arden and his successors.
Along the way, pushy Mum sticks her oar in far too often, girls periodically come and go, one of them Karis Anderson in the role of P P Arnold revealing a lovely singing voice in a brief cameo.
Star names also drift in and out, perhaps the most telling being Rod Stewart who lost his girl to Marriott but subsequently stole his place in the band in return, the drink and drugs having eventually led to an inevitable series of fights and separation.
There is clearly a big budget behind this transfer, meaning that the trio of dancing girls are excellently choreographed by Cameron Hall, while the period set and innumerable costumes take us back to the period almost as surely as hit songs that included "Itchycoo Park", "Lazy Sunday" and, inevitably, "All or Nothing". The band is comprised of talented musicians who give their all, led by Samuel Pope whose acting is competent and singing exceptional.
The weakness of this production lies in a book that has a tendency towards being pedestrian and clichéd, seeking cheap laughs whenever the opportunity arises and never convincing viewers that they are watching history re-enacted on stage.
However, the main attraction of jukebox musicals is always likely to be the song and dance and, on that measure, All or Nothing will be a success as long as it can find enough ageing mods keen to relive their misspent youths.
Reviewer: Philip Fisher