Amélie - the Musical
Book by Craig Lucas, music by Daniel Messé, lyrics by Nathan Tysen and Daniel Messé, based on the motion picture written by Jean-Pierre Jeunet and Guillaume Laurant
Hartshorn-Hook Productions, Broadway Asia International and Selladoor Worldwide in association with The Watermill Theatre, Piers Cottee-Jones Entertanment, Just Entertainment, Concord Theatricals and RJG Productions
Criterion Theatre
–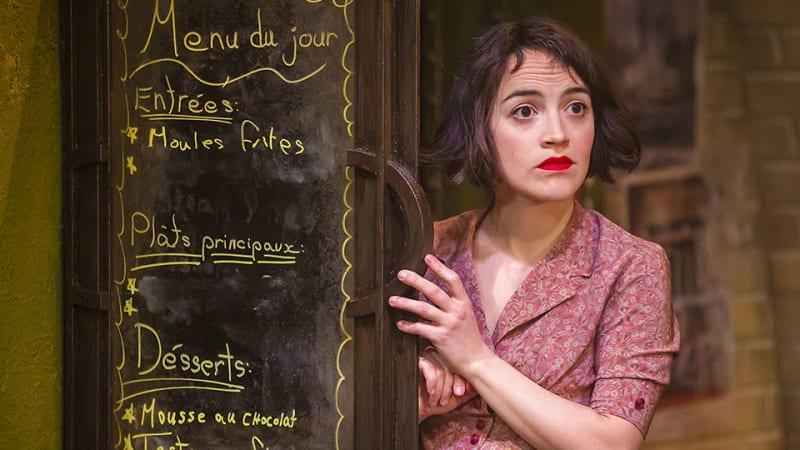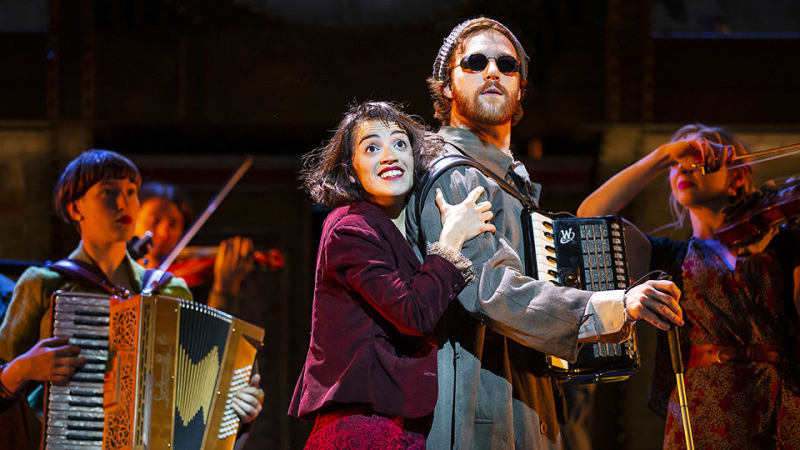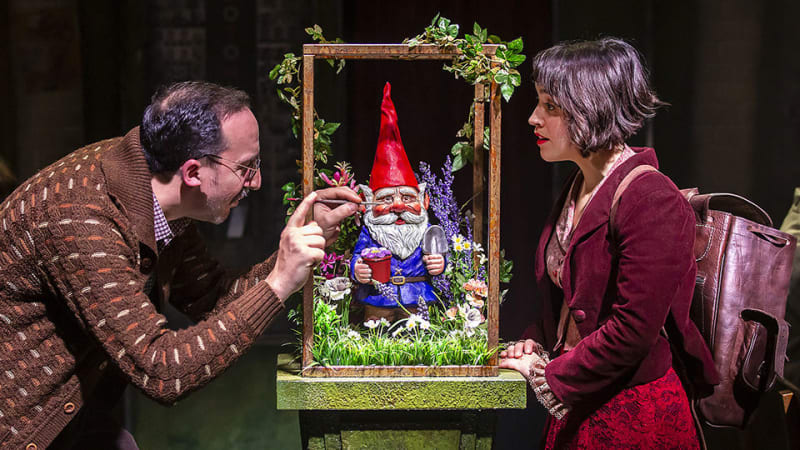 The Broadway première of this adaptation of the 2001 movie only lasted a few weeks, but a much revised version first staged at the Watermill Theatre in 2019 gained a warm reception and toured with great success before reaching The Other Palace and playing to full houses. That effervescent production now reaches the West End.
Its cast of 16 musician-actors are all part of the action as they bow and blow through a show that has over 30 numbers to tell the story of Amélie, who goes through life in 1990s Paris making good things happen for others but much less able to create her own happiness.
From its very first gestures, director Michael Fentiman's production relishes its own theatricality with Audrey Brisson's Amélie at its centre. Her isolated childhood, taught at home because she is thought to have a heart condition, her mother killed by a suicide jumping from Notre Dame and her dad increasingly distant, is presented with puppetry. That makes it easy to smoothly move into fantasy with a singing goldfish, giant dancing figs, a dancing garden gnome and, when grown-up, Amélie sees the funeral of Princess Diana on TV, a showstopper pastiche Elton John number from Caolan McCarthy, angelic in white with wings.
There are delightful performances from Chris Jared as Nino, a young man who goes around collecting discarded portraits from photo-booths (and makes Amélie's heart flutter), Jez Unwin as her dad, Johnson Willis as an aging painter who keeps repainting a Renoir copy, Jack Quarton's blind accordionist and the hardworking cast who play all the others Amélie encounters.
Audrey Brisson brings a quirky, almost Chaplinesque quality to her Amélie, a loner who sometimes seems to magically control things (just watch the way that she accesses her apartment). We have to wait a long time for romance to bloom in duet with Nino with the show's highpoint a prolonged silence.
Elsewhere, the sparkling orchestration and fine musicianship produce a satisfying, rich sound that carries the show along, but it sometimes swamps the lyrics and things aren't helped by some heavy French accents. It is possible my dress circle seat next to the boxes was an acoustically difficult location, but I noticed that the response from the stalls front rows suggested they were hearing more clearly than most of the house.
Even when there is a struggle to make words out, the production still holds, the musicians regrouping to change the scene without interruption and managing some amazing movement when they are often playing a double bass at the same time.
There is also a great contribution from the look of the show with colourful costumes and Madeleine Girling's set inspired by the art nouveau of the Paris Metro atmospherically lit by Elliot Griggs. The way things emerge from dark shadows stops things seeming too twee as we get a brief glimpse into the various lives that Amélie encounters.
The telling doesn't dig deep and this may sound like a family musical, but be warned there is one scene in a sex shop with a display of brightly coloured dildos that you might have to explain away.
Reviewer: Howard Loxton