Amélie The Musical
Book by Craig Lucas, Music by Daniel Messé, Lyrics by Nathan Tysen and Daniel Messé
The Watermill, Newbury
The Other Palace
–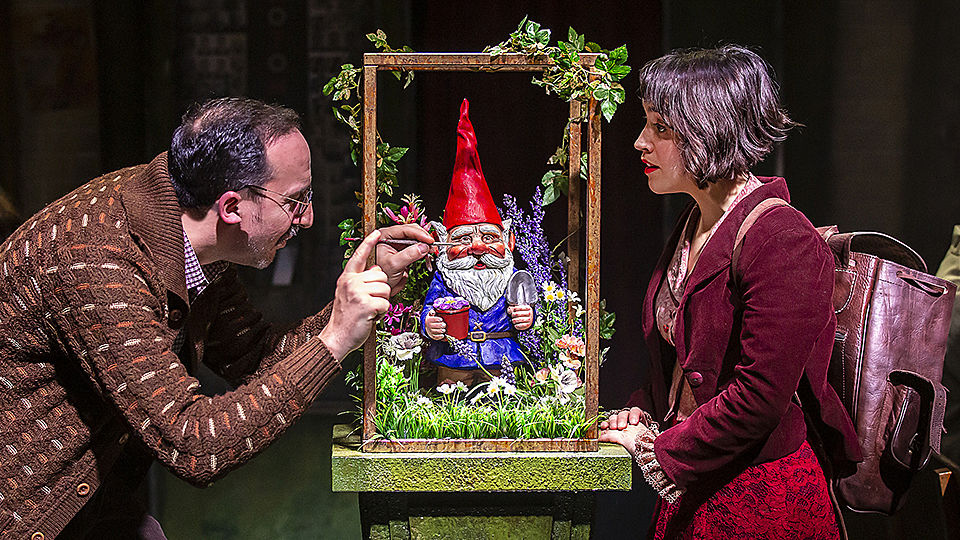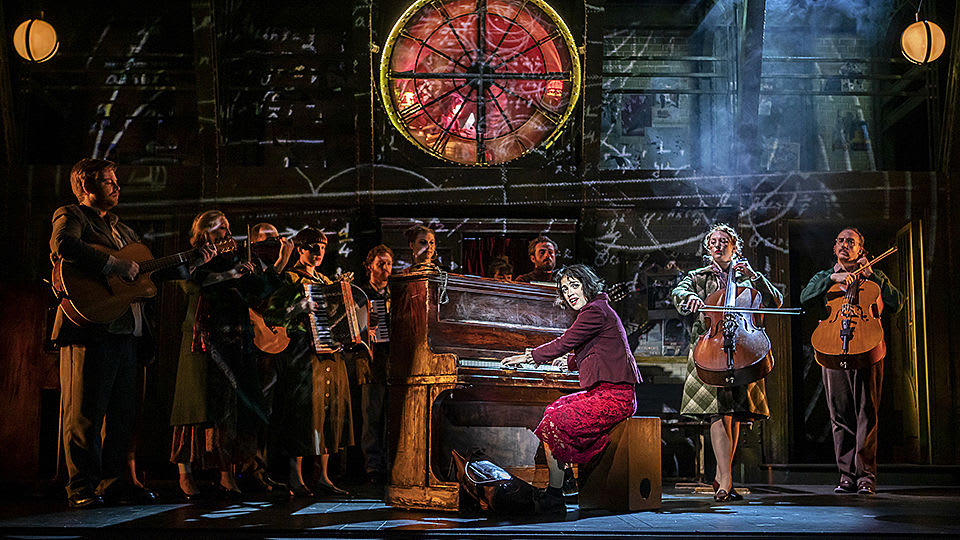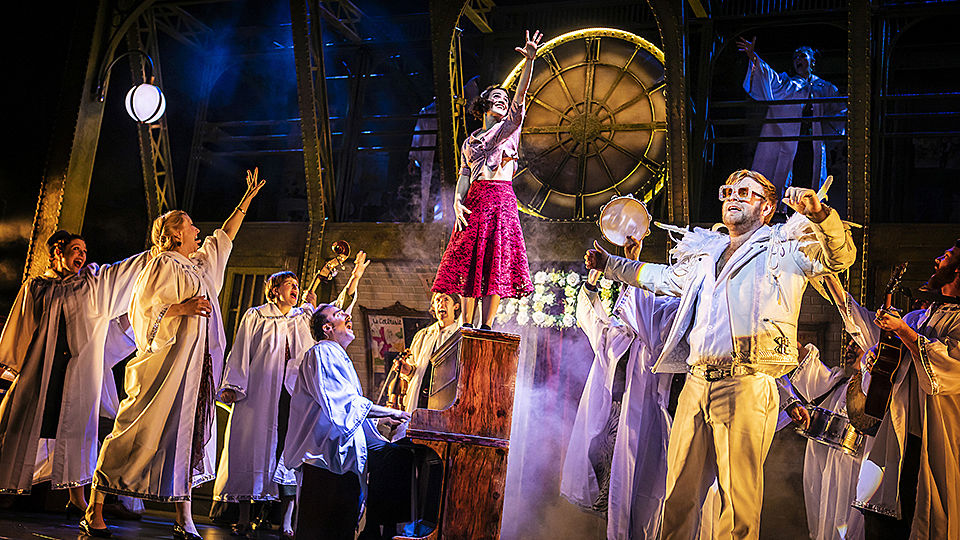 Most people considering catching this new musical version of Amélie will have fallen in love with Jean-Pierre Jeunet and Guillaume Laurant's quirky French film with its intoxicating mixture of whimsy, nostalgia and magic realism, not to mention an unforgettable and perfectly cast star, Audrey Tautou.
It is another Audrey that steals the show in this 2¾-hour-long stage presentation originally produced by The Watermill in Newbury. Tiny Miss Brisson plays the lovable but stubborn Amélie Poulain, a champion of that greatly underrated quality, goodness.
Rather than the big screen visual trickery, director Michael Fentiman and his designer Madeleine Girling have relied on simplicity. There are numerous memorable effects on a set that can swiftly adapt itself into a metro station, a bar or, behind a clockface, our heroine's garret.
Much of the charm derives from impressive physical acting delivered by an ensemble of 13, every one of whom also plays an assortment of musical instruments, with strings to the fore but also pairs of accordions and pianos.
The music itself has mild rock overtones but a definite Gallic feel and has very much been written to support the story rather than merely entertain in its own right. That is not to diminish strong, catchy compositions that are very strong on mood.
This is important in an evening where melancholy is the overriding impulse for so many of the characters, although black humour is never far from the agenda at any point.
The plot itself has many twists and turns but largely follows two quests. First, Amélie is a natural seeker who starts to stalk someone who, in turn, has his own mystery to solve. Chris Jared plays Nino, a handsome obsessive who, like the leading lady, does not know that his real search should be to find love.
That is echoed in so many of the other relationships, none of which features a great deal of happiness, although the potential is there in almost every instance.
There are many highlights in this whimsical stage show. These are often extremely unlikely such as a trio of dancing figs, an Elton John impersonator and an intrepid gnome which looked very much like the man sitting just to the left of this critic.
Given the popularity of what has become a cult movie, there is every possibility that visitors would come to The Other Palace with hopes that were impossibly high. Pleasingly, this heart-warming stage production captures the spirit of the original perfectly and, with Audrey Brisson on top form, will not disappoint.
Reviewer: Philip Fisher