Amour
Music by Michel Legrand with English lyrics by Jeremy Sams from the original French by Didier Van Cauwelaert, based on Le Passe-Muraille by Marcel Aymé
Danielle Tarento
Charing Cross Theatre
–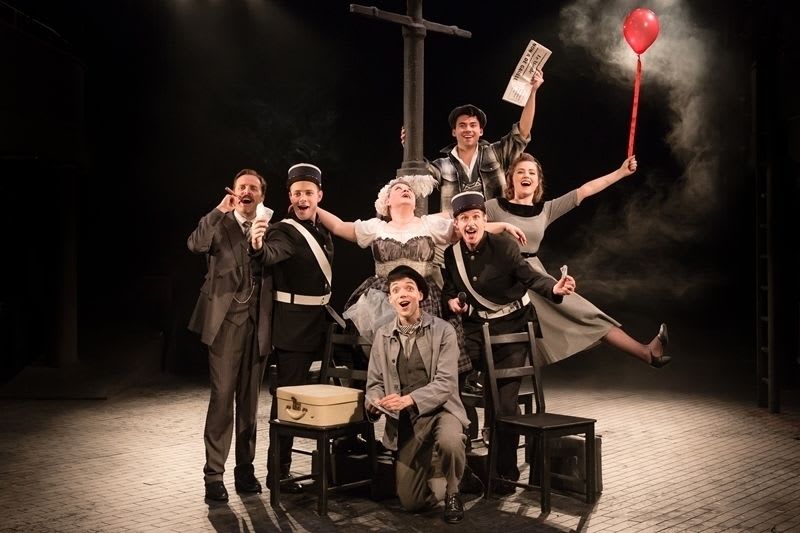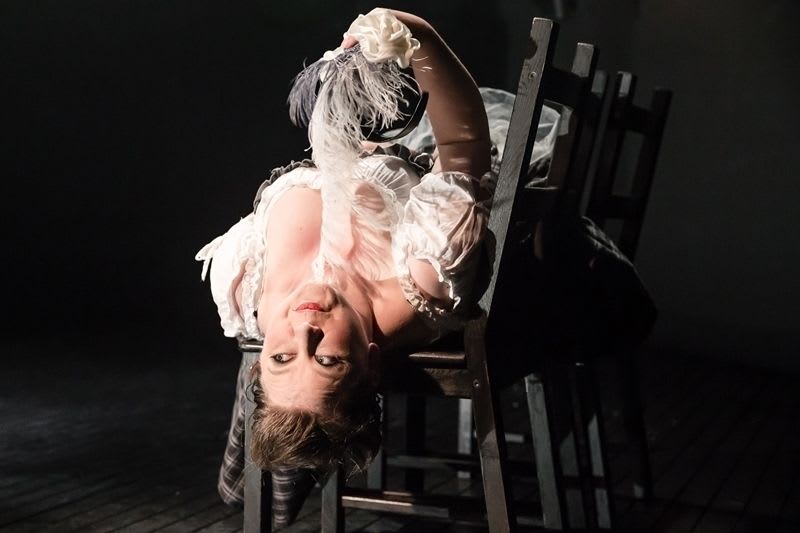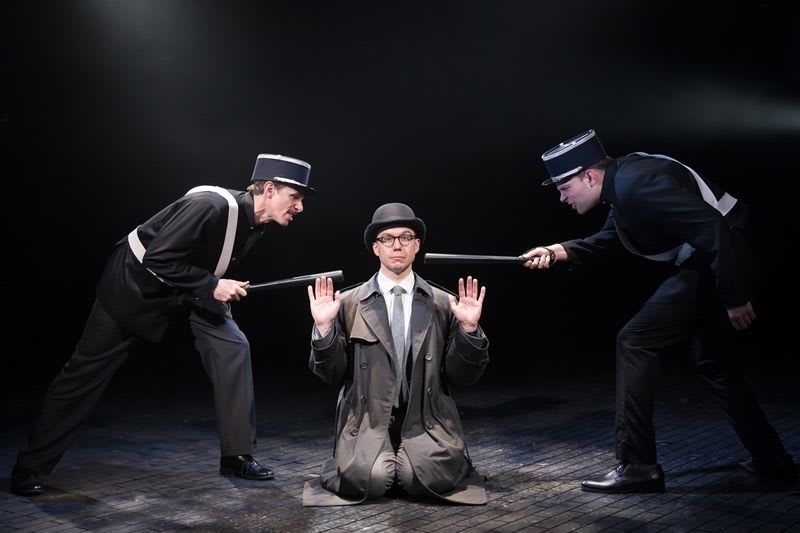 Amour is an irresistibly charming musical from Michel Legrand.
Receiving its UK professional première at London's Charing Cross Theatre, the work of this legendary composer is in the safe hands of director Hannah Chissick and producer / casting director Danielle Tarento.
Legrand will be known to those of a certain age for mega-hit songs such as "The Windmills of Your Mind" from the film The Thomas Crown Affair which bagged him an Oscar for Best Song, one of three he was to collect in the course of a prolific career, along with a host of other accolades.
But Legrand, who passed away in his 80s earlier this year, also wrote for musical theatre and Amour is reminiscent of Kneehigh's lovely The Umbrellas Of Cherbourg but thankfully not of Marguerite which left me in disbelieving boredom.
Although the score is thick with beautiful melodies and the singing is outstanding, much credit for the appeal of Amour has to go to Jeremy Sams who wrote the English adaptation of Didier van Cauwelaert's original French libretto.
Witty, tender and enjoyably littered with internal rhymes—"wow us with your prowess" , "Frank Sinatra in Montmartre"—the lyrics of this sung-through piece are much more than just operational, delivering a lot of the je ne sais quoi that makes this show so appealing.
Amour is a romantic fantasy set in 1950s Paris, and is based on the short story Le Passe-Muraille by Marcel Aymé.
Nerdy civil servant Dusoleil, wonderfully played by Gary Tushaw, becomes an unlikely hero to the nation when he finds himself able to walk through walls and he quickly earns the nickname Passepartout as he uses his newfound skills to help his neighbours.
Anna O'Byrne gives a touching performance as Isabelle, one of the mysterious Passepartout's admirers. A damsel in need of rescuing from her jealous and domineering husband, little does she know how the timid Dusoleil has adored her from afar.
This is seriously romantic stuff but the expectation of a happy ever after ending is not fulfilled and it is down to the gentle and lovely "Serenade" to ensure that the audience leave with a tingly warm feeling.
Tushaw and O'Byrne have truly excellent support, especially from Claire Machin and Elissa Churchill who give striking comic turns.
Musical director Jordan Li-Smith (Offie nominated for his outstanding work on Queen of the Mist) once again delivers lush, crafted sounds, its elements coming together to make Amour an all-round unqualified joy.
Reviewer: Sandra Giorgetti