Antony and Cleopatra
William Shakespeare
Shakespeare's Globe
–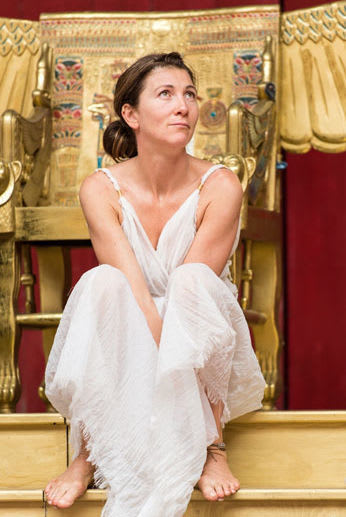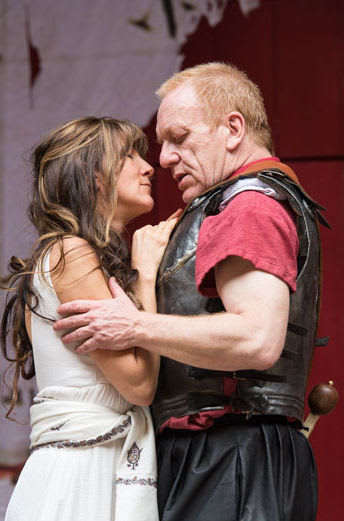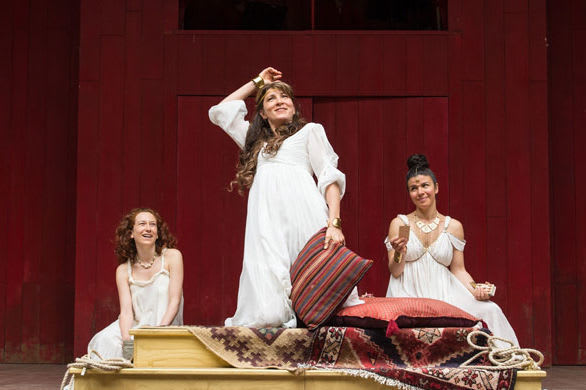 One has to applaud the cast of Jonathan Munby's Antony and Cleopatra, which must at times have felt as if it wasn't going to make it to the starting post.
In the week before opening, Clive Wood as Mark Antony was apparently very unwell, while on press night, Eve Best taking the role of his Egyptian lover had an ankle strapped up.
Poor James Hayes fared worse, retiring hurt from a triumvirate of roles to be replaced by the noble Christopher Saul, on the book as the unsubsidised theatre hasn't the resources to retain understudies.
As has become the fashion at Shakespeare's Globe, directors seek to capitalise on discovering all of the comedy that they can wring, even from tragic material.
For the most part, this pleases audiences who often have limited knowledge of Shakespeare and allows them to take away happy memories of what for many will be a once in a lifetime experience.
As a result, Eve Best, who always manages to live up to her name, had spells that were reminiscent of her triumphant Beatrice in Much Ado About Nothing on the same stage three years ago.
There were also wry looks and comments almost throughout, even in scenes where solemnity might have seemed more the order of the day, for example as Antony was slowly heading off this mortal coil.
Antony and Cleopatra is a play about love and war, in this case envisioned in costumes from Shakespeare's day. The pleasures of the flesh in this production were positively bacchanalian, as the Queen entertained her randy playmate.
Their pleasure was manifest and its strength was enough to override loyalties that the Roman should have felt to his nation.
Clive Wood in this role comes across as a fickle, less than magisterial leader who relishes his lusts more than his power. The actor is seen at his best as things go wrong and anger overcomes a relatively pacific nature.
Miss Best balances the comedy with some noble speeches and a truly majestic finale on a winged, golden throne fit for the Queen of the East to make her departure to join Antony for eternity.
Their demise is brought about by the efforts of Jolyon Coy's serious Octavius Caesar, the kind of power-broking young man born to rule if not amuse.
In support, Phil Daniels playing Enobarbus catches the eye for his wit and pathos while delivering some of the Bard's most memorable lines and Sirine Saba is a rather modern but entirely delectable Charmian, providing honourable support to Cleopatra throughout the three-hour duration.
Overall, the whole cast works hard, several performers doubling in roles that require lightning fast changes of the kind usually only required for farce.
The international nature of audiences at this riverside playhouse means that light-hearted interpretations are always well received and this is likely to be no exception.
Reviewer: Philip Fisher