As You Like It
William Shakespeare
Olivier Theatre (National)
–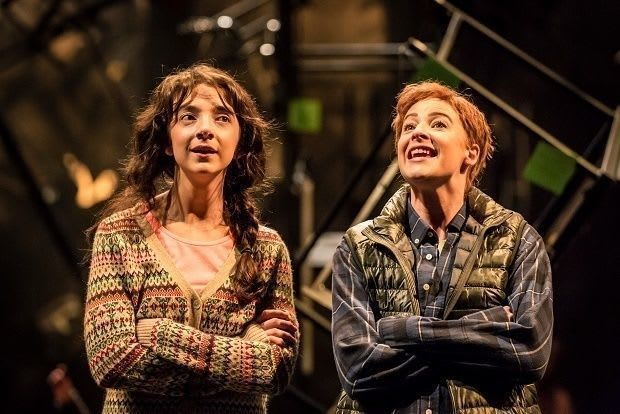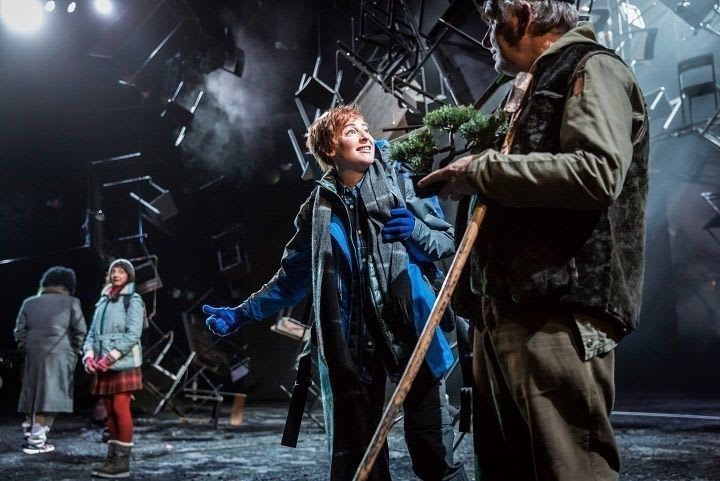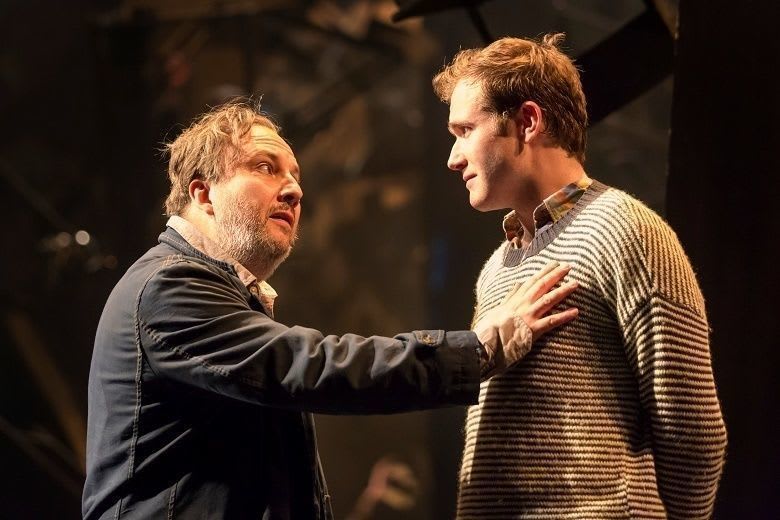 Rather than claiming the honour for himself, Rufus Norris has generously allowed Polly Findlay to direct the first Shakespeare production under his stewardship.
Her adventurous, modern vision of As You Like It is not flawless but shows enough heart and imagination to please all but the most curmudgeonly. Her production benefits greatly from Lizzie Clachan's jaw-dropping design and a human soundscape designed by Carolyn Downing and enhanced by Orlando Gough's musical compositions.
It starts incongruously, not in a stately mansion but on a trading floor, where Joe Bannister's nervous, clowning Orlando has been reduced to cleaning for a living.
There, after a wrestling display as deliberately inauthentic as the WWE TV extravaganzas that it mimics, he catches the eye and heart of Rosalie Craig playing Rosalind.
For sinister political reasons, these would-be lovers are exiled with companions to the Forest of Arden. This is a cue for the first of two unforgettable coups de theatre.
The trading floor disintegrates as if a slow motion bomb had hit it amidships, desk-detritus flying upwards to become a symbolic forest. This is the location for most of the remainder of the 2¾ hours.
Rosalind is now cross-dressing (not wholly convincingly but she has her moments) as Ganymede in the company of Mark Benson's brash, Geordie Touchstone and her bosom buddy "sister" Celia, now Aliena.
In this role, Patsy Ferran, on the stage where she starred as Jim Hawkins in Treasure Island, quickly confirms earlier impressions that she has remarkable stage presence and innate humour of the kind that makes her a strong candidate to become one of the best character actors of her generation.
The outcasts are not alone, Orlando now trekking hopelessly through the forest together with an assortment of other exiles, the most memorable of whom is Paul Chahidi playing melancholy Jaques. His delivery of the "Seven Ages of Man" speech is special because of the intentionally hesitant but very natural delivery.
The other group that inevitably occupies the forest and its environs are the locals. These are perhaps best personified by Alan Williams's impeccably lugubrious shepherd Corin and Gemma Lawrence as Phebe, almost destroyed by her love for a slight young man whose voice has not broken and turns out to be a figment of several people's imaginations.
In undoubtedly the funniest stretch of the evening, the majority of the cast are required to turn themselves into surprisingly convincing sheep in a scene that has to be seen to be believed.
Amidst a considerable amount of confusion and mayhem, love burgeons particularly between Orlando and Rosalind, not that the former knows the identity of the object of his diverted attentions.
By the end of a heart-warming production, they are but one of four couples destined for marriage and one would wager, in at least a couple of cases, eternal happiness.
With considerable assistance from her designer Lizzie Clachan, Polly Findlay has taken a number of risks in updating As You like It for a 21st-century audience and, while occasionally her contributions can become intrusive, overall this is yet another enjoyable evening on the South Bank.
Reviewer: Philip Fisher