As You Like It
William Shakespeare
Shakespeare's Globe
–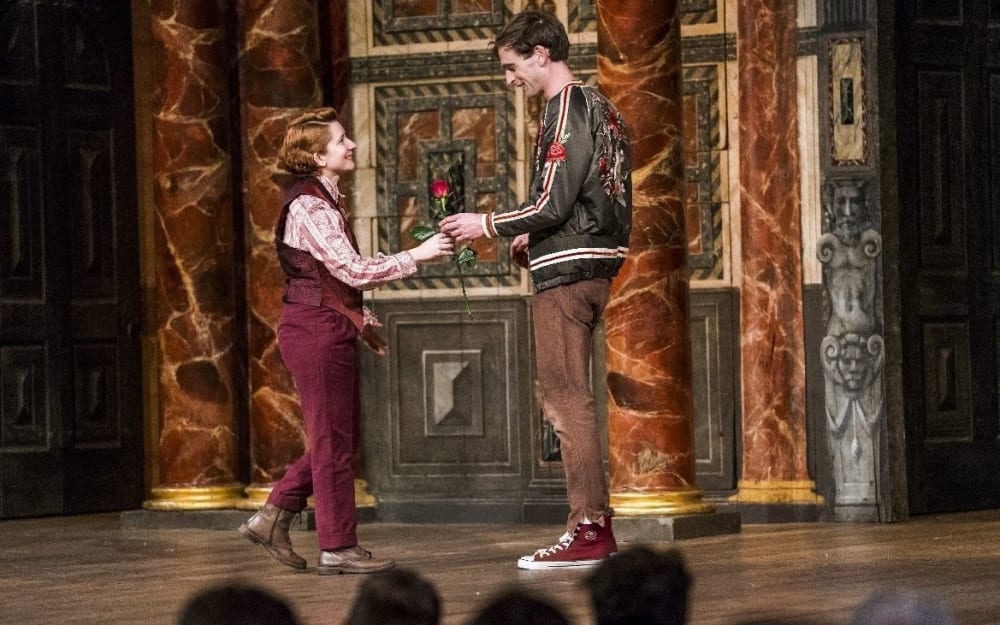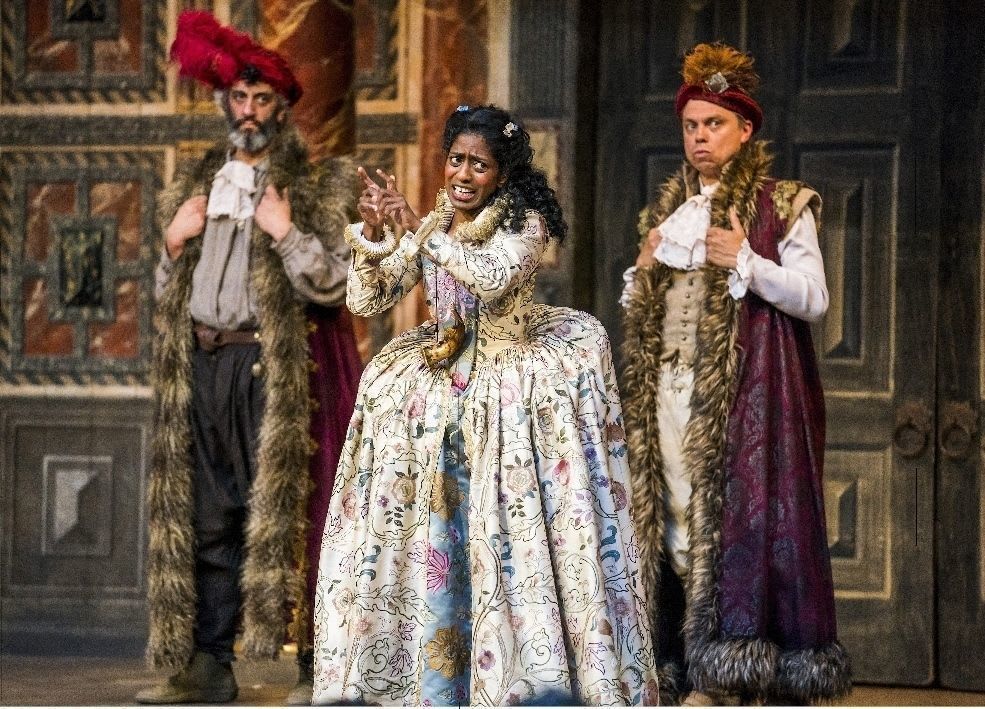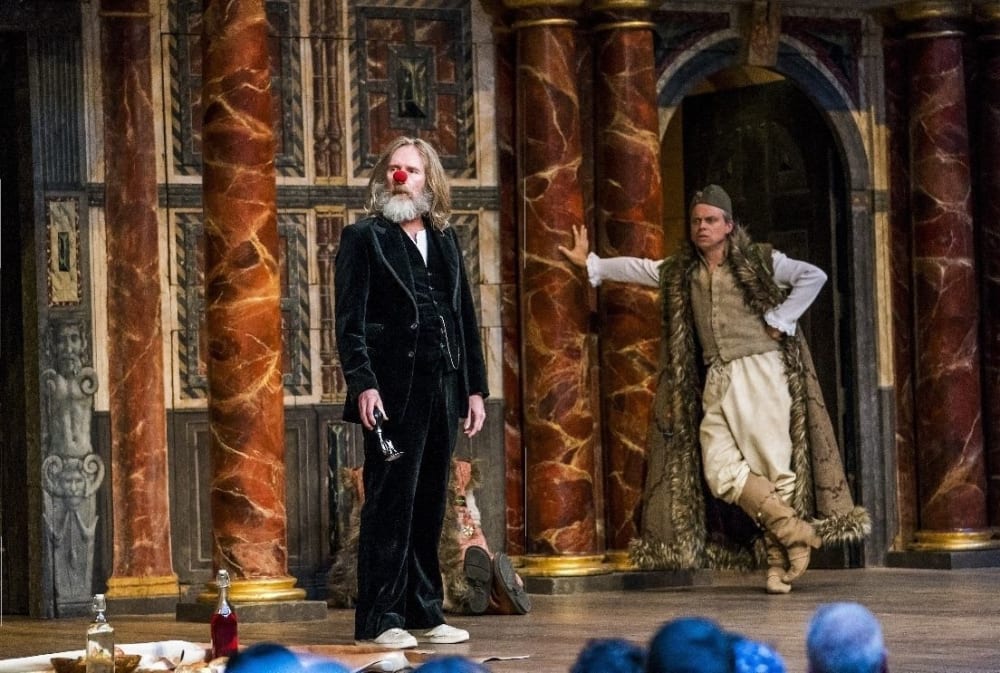 Rather than opening her account with Hamlet on press day, the Globe's new Artistic Director Michelle Terry eased visitors in with the light comedy of As You Like It.
Whether it is merely an initial experiment or will characterise the whole period of her tenure, the newcomer has chosen to cast the first two plays as gender neutral and equal, then extending equality considerably further. Nobody could fault this policy for fairness and it does present additional opportunities for comedy, especially when Bettrys Jones as Orlando is around 5 feet tall and Jack Laskey in the role of Rosalind/Ganymede not too far short of 18 inches taller.
Viewed more critically, those that are unfamiliar with a play that relies on coincidence and confusion may struggle to make head or tale of some of the underlying ideas as they watch this 2¾-hour production.
To add to the confusions, Nadia Nadarajah, the actress charmingly portraying Celia, is Deaf, meaning that she and others sign their way through the performance, while age and colour blindness are also taken for granted and are blended in nicely.
Co-directors Federay Holmes and Elle While attempt to work within these constraints (or freedoms) to create a comical, moving and coherent interpretation of a favourite comedy but only succeed up to a point.
While not all of Shakespeare's wit shines through as it might, the groundlings will be charmed by a number of the sight gags on offer and should also enjoy a modern soundtrack and some of the costumes, which come from a variety of periods, the oldest invariably being the most pleasing visually.
There is no question that the evening is frequently funny. However, this interpretation loses much of the romance and pathos of a play that, in any event, requires a substantial suspension of disbelief. On this occasion, one has to work even harder than usual to believe that a short woman is a lusty man or a lanky man, a shy wench and then there is a middle-aged man in the guise of a slutty young thing, reminding one of a pantomime ugly sister.
None of this should detract from the quality of the acting from a 12-strong ensemble, most taking multiple roles. In particular, Helen Schlesinger immaculately conquers her main parts as two Dukes, while the leads are lovable, if not entirely convincing when paired.
On the comic front, two Globe veterans, Pearce Quigley as Jaques and Colin Hurley portraying Touchstone strut their stuff with abandon, garnering laughs thanks to perfect comic timing and a deep understanding of their audience.
As a curtain raiser for Hamlet starring Michelle Terry, this is fun but not the best As You Like It that the Globe has witnessed.
Reviewer: Philip Fisher