Avalanche: A Love Story
Julia Leigh
Sydney Theatre Company
Barbican Theatre
–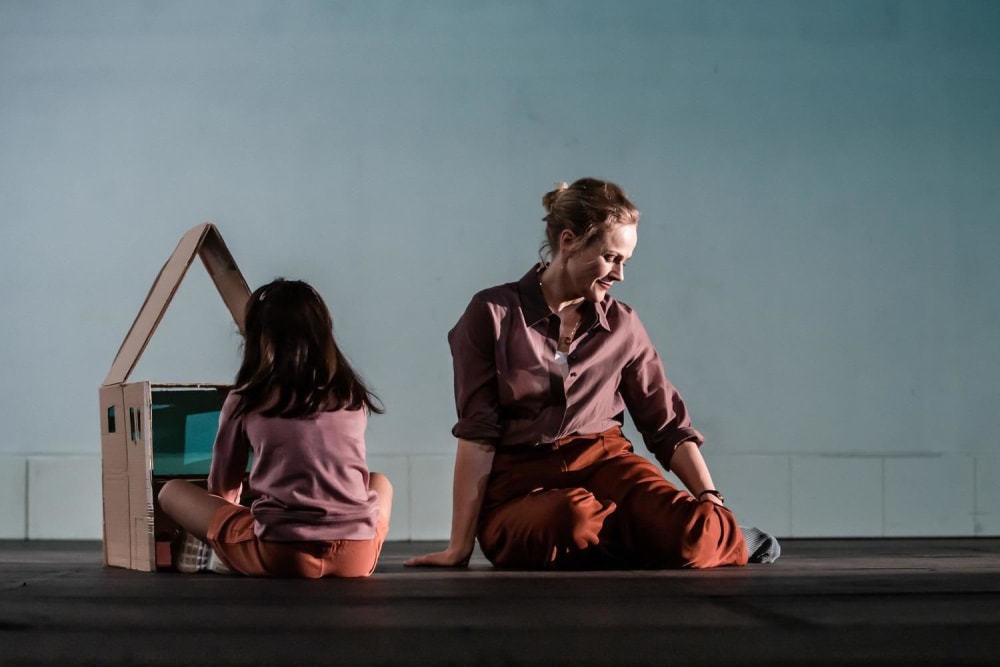 For many years, the solo show went out of fashion in the West End and on other large London stages. More recently, perhaps due to economic constraints, that trend has been reversed with a vengeance. Avalanche: A Love Story follows hard on the heels of Dame Maggie Smith in A German Life and Cillian Murphy on this same Barbican stage in Grief Is a Thing with Feathers.
All three are based on texts written as memoirs or novels, which may not be entirely coincidental.
This star vehicle for Maxine Peake is the centrepiece of Fertility Fest, produced by the Barbican in association with the Sydney Theatre Company.
Despite the actress's native accent, which comes from the north of England, the 80-minute-long work's Australian roots frequently shine.
For most of the performance's duration, under the guidance of Anne-Louise Sarks, resident director for Belvoir in Sydney, Maxine Peake attempts to fill a large, physical void as long as a cricket pitch and surrounded by white walls with minimal props, although Marg Horwell's set eventually proves to have exciting hidden depths.
The actress narrates Julia Leigh's heartrending story about her increasingly desperate attempts to conceive and then give birth to a son or daughter.
Ignoring what is effectively prehistory, the tale starts when the novelist and filmmaker meets up with an old flame, Paul, at a point where the alarm on her 38-year-old body clock is screaming "have a baby".
Marriage to Paul is as much of a flop as his attempts to provide active sperm. As a result, our narrator decides to go it alone, eventually divorcing then trying everything under the sun to become a single mother.
Nobody could fault her commitment, which eventually costs unbelievable amounts, at least a six-figure sum in Australian dollars, at the same time bringing constant mental torment.
Looked at coldly, after the first year or two, the quest smacks of madness, although a stream of doctors is quietly encouraging, possibly because every new round of treatment helps to pay for the Bentley sitting in the hospital car park.
Only when she is 44 does the poor lady discover that the odds of conceiving via the method being recommended are under 2½%.
Viewers' overall impression of Avalanche will inevitably be coloured by the final outcome. Will Julia Leigh or her alter ego in the script be giving Miss Peake a wide smile as she delivers happy news or a suicidal (and the protagonist gets close to throwing herself off a bridge at one point) collapse into a permanent state of depression?
Indeed, it might be suggested that the strongest reason for heading off to the Barbican to see this show is the powerful message that, in many cases, IVF may well be much more bother than it is worth.
There is no doubting the acting ability of Maxine Peake, who embodies her character to perfection, conducting the audience through a series of hopeful highs and terrifying lows. However, some might persuasively argue that transferring long texts from the page to the stage and asking a single actor to introduce his or her genius does not always add up to a much more worthwhile experience than reading at home with the added ability to reflect at leisure on the subject matter.
Reviewer: Philip Fisher