Ballet Black Double Bill: Say It Loud / Black Sun
Cassa Pancho, Gregory Maqoma, music by Michael 'Mikey J' Asanté, Jon Batiste, Flowdan, Etta James, Lord Kitchener, Steve Reich & Soweto Gospel Choir
Ballet Black
Barbican Theatre
–

Listing details and ticket info...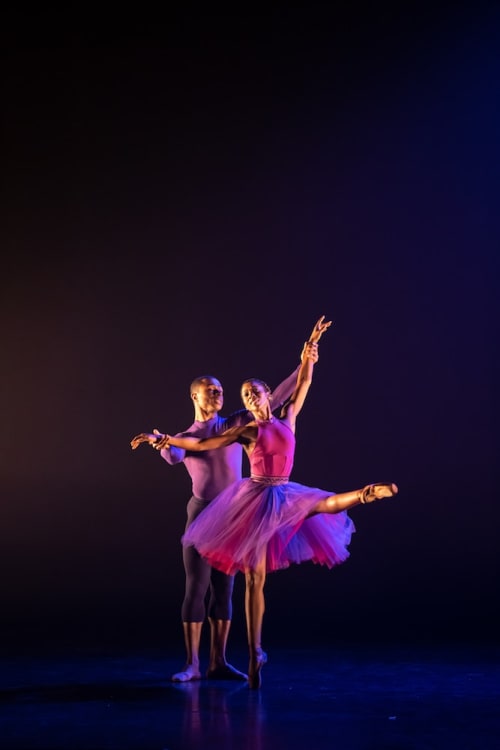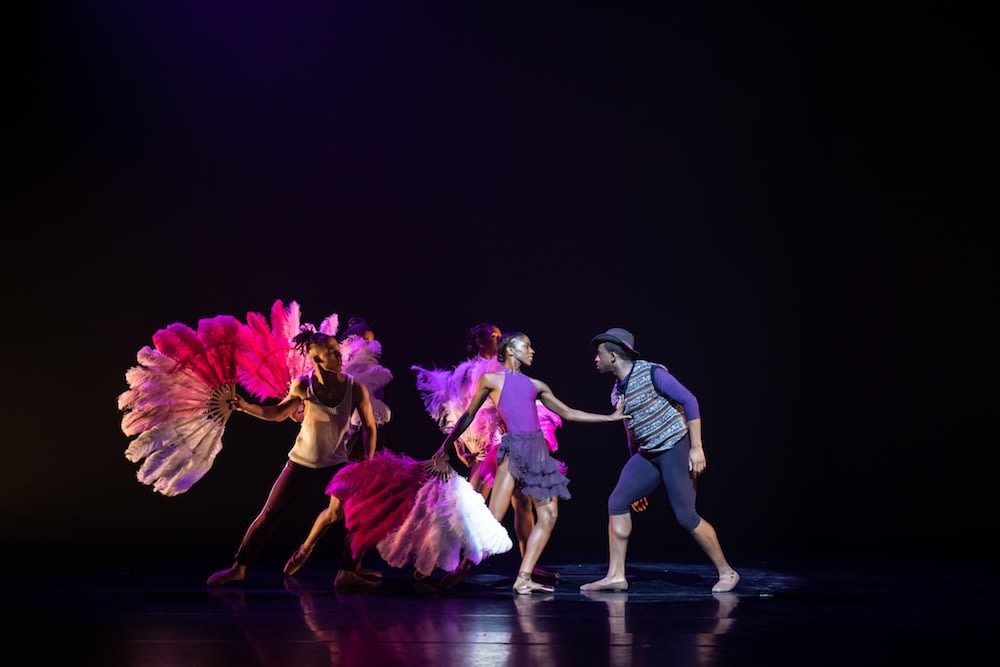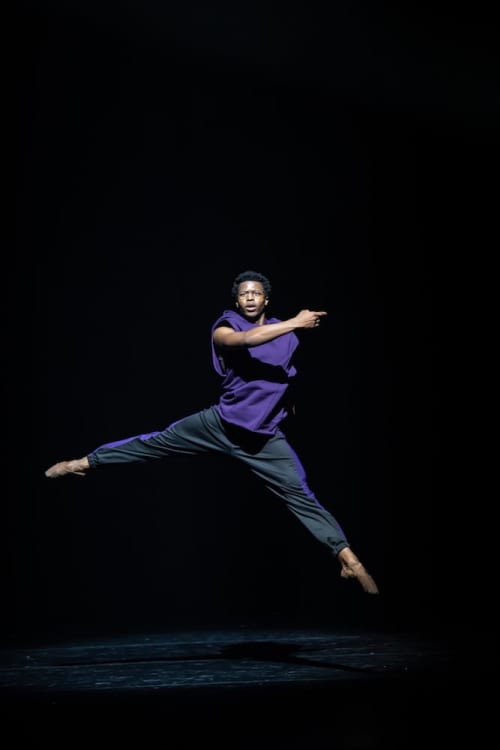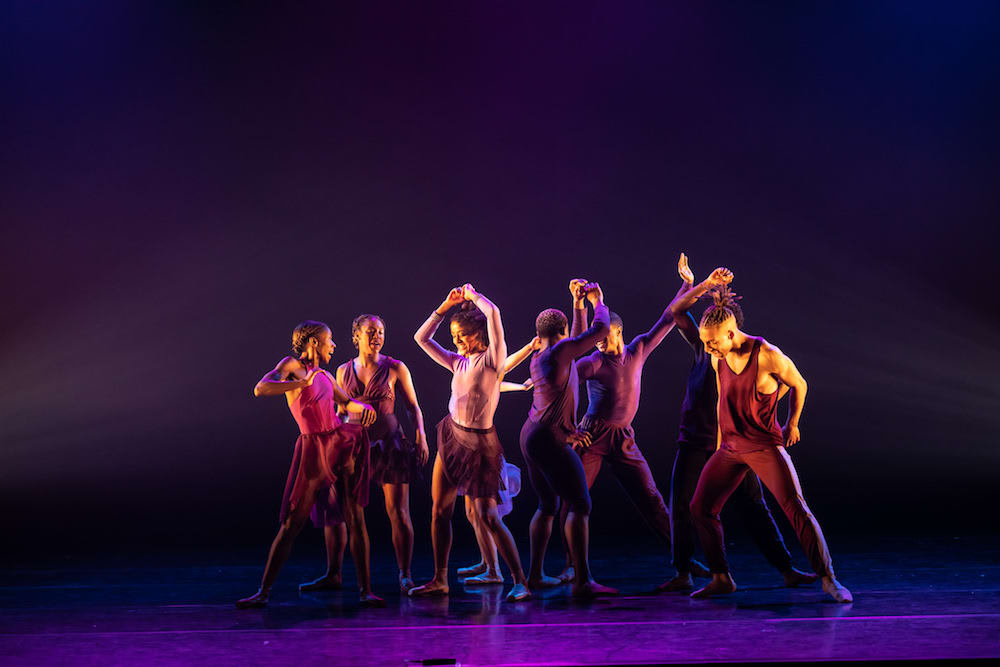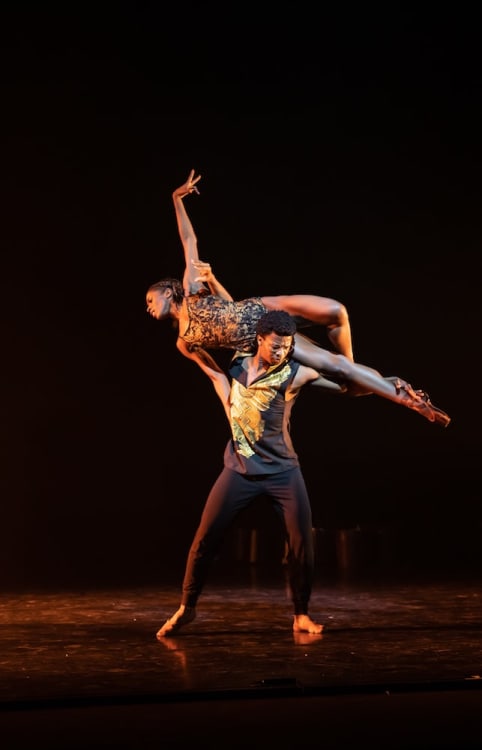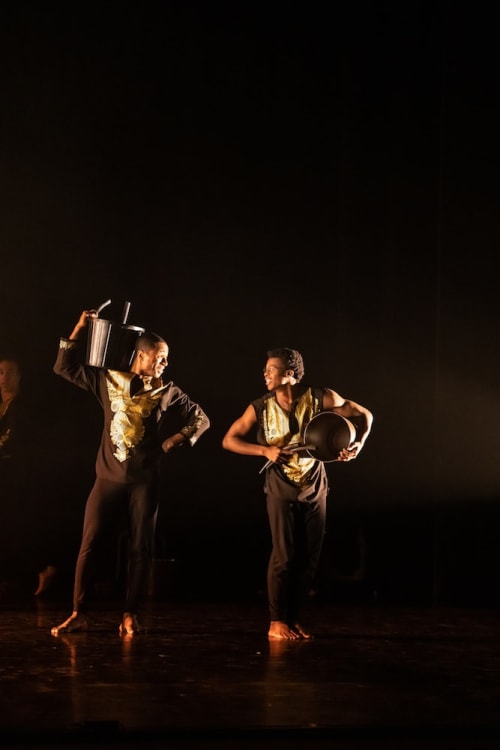 The standing ovation validates artistic director and founder Cassa Pancho and her company's existence. Barbican's 1162-seater theatre is packed; all Ballet Black's 20th anniversary performances are sold out.
Pancho turns her hand to choreography in honour of the anniversary, explaining her 35-minute piece, Say It Loud, over three pages in the programme. Apparently, it's in seven chapters. Now I read that, I understand the mélange of styles, the comic strip mode, the proud trajectory, the hurdles, the personal investment.
"It's hard to believe that Ballet Black is twenty years old! For our latest programme, I wanted to focus on celebrating our history, now that we are old enough to have one, and pay tribute to those who have been part of making Ballet Black what it is today. I spent a long time considering which choreographer would be best placed to tell our story before coming to the conclusion that it needed to be told by the Company itself.
"I worked closely with the BB artists to create each section of Say It Loud, a piece that explores the formation of Ballet Black, our absolute love of ballet and the legacy of racism and colourism that still affects Black and Asian artists today."
Say It Loud certainly comes from the heart. Pancho's approach is very direct and unequivocal. Through voiceovers, a music mix (soundtrack created in collaboration with Michael 'Mikey J' Asante of Boy Blue), which includes Steve Reich's minimalism, rap, calypso cabaret, the Soweto Gospel Choir and Etta James singing "At Last", a range of emotions and messages are right there.
Dancers' voices reveal the prejudice and antipathy to their early venture. Their bodies in solos, in male and female quartets, in ensemble, sublimate their experiences with and in counterpoint to the music. José Alves, Isabela Coracy, Alexander Fadayiro, Sayaka Ichikawa, Rosanna Lindsey, Mthuthuzeli November, Cira Robinson, Ebony Thomas in Jessica Cabassa's purple spectrum costumes dazzle, riff and explicate their experiences.
The "Welcome to London" number (Mthuthuzeli November's solo) has David Plater's searchlights strafing the stage in Vorticist style. Humour, joie de vivre (a fan dance), and hurt—"cold but critical, cool but cynical"—who can they trust… each other, I guess. Trust is crucial in dance—and that you get in José Alves and Cira Robinson's duets, a lovely romantic one to "at last my love has come along". "This little light of mine…" might just stand in for Pancho's vision.
After the interval, Gregory Maqoma's 35-minute Black Sun takes us to Africa and his ancestors. Again the score is by Asante, the lighting by Plater and Natalie Pryce's costumes are African inspired. In 2018, Maqoma choreographed and performed in William Kentridge's opera The Head And The Load at The Tate Modern Turbine Hall, which I must say knocked me sideways. Black Sun doesn't quite do the same thing for me, though it has a similar intriguing vernacular.
Again, not reading the notes before watching, I assume that the dancers are filling the African landscape as its flora and fauna (aided by the lighting patterns on the floor), not just channeling their tribal ancestors. I see animalistic gestures, the cobra, cat, strutting cocks, bulls… for a minute I think Après-midi d'un faune…
Is Robinson a temple dancer or is she dancing an exorcism of her spirit? Her solo looks exhausting, and I love her backward bourrées that open the piece—is she running away from something? What a lovely dancer, her pas de deux with November is wonderful, he taking her high on his shoulders.
Moves are fluid, much made of hands and wrists, and November gets to sing (in Xhosa?) and play drums—they all join in playing on the inverted bucket drums, clapping hands in rhythm. There's a lot going on, much shouting and wailing: the Black Sun village life heritage stories are told with much vigour.
Ballet Black, a success story against the odds with a charismatic tenacious woman at its head, has earned a long, successful life. A small-scale company filling the Barbican stage—with no sets (the dancers' personalities and the lighting do most of the heavy lifting)—is remarkable.
Reviewer: Vera Liber