Ballyturk
Enda Walsh
Landmark Productions
Lyttelton Theatre (National)
–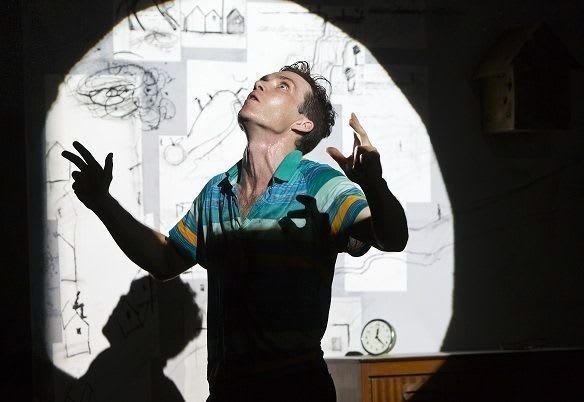 Enda Walsh follows in the worthy tradition of Joyce and Beckett, writing plays that have a tendency to champion language over obvious meaning. That is certainly the case in this production which first saw the light of day at the Galway International Arts Festival.
Directing a starry cast, Walsh has created an existentialist meditation that follows two eccentric Irish brothers haunted by the town of Ballyturk and its inhabitants.
To describe the pair as manic understates the case. Both are played by actors with a long Walsh history. The younger, known only as 1, is played by Cillian Murphy, who long ago starred in the writer's breakthrough play Disco Pigs and is now a Hollywood star.
From the beginning as 1 jousts with a fly after delivering the first of several monologues that could double as tone poems, we are drawn into the kind of eccentric world that Walsh created in The Walworth Farce and The New Electric Ballroom.
They live in a large Jamie Vartan designed space that looks like like an empty warehouse with furniture clinging to and hanging from the walls, one of which features juvenile scrawls of artwork depicting the local characters.
This impression is consolidated by the presence of comical elder brother 2 played by Mikel Murfi who directed the first of those plays and starred in the second.
For much of the 100 minutes, the duo worry about the vicissitudes of their empty lives but also recreate mini dramas involving the mundane experiences of the people of Ballyturk.
Their motivations are often clouded and it is hard to imagine the brothers themselves going about the everyday activities that they depict in the short vignettes.
An hour or so in, the sinister Stephen Rea (inevitably 3) appears through an articulated back wall in the grim role of an unexpected but very demanding visitor exuding a calm and stillness that changes the tone of the evening.
Having completed a short but highly effective cameo, he disappears until a deeply symbolic denouement, perhaps suggesting in Chekhovian style that every ending can be a beginning but not necessarily promising anything better.
Walsh is blessed by a wonderful team of actors who inject much humour and a degree of terror into the evening.
Ballyturk is not an easy play to interpret but asks some fascinating questions and challenges its audience to find hidden meanings and think deeply about the most serious of topics.
Reviewer: Philip Fisher