barbarians trilogy: the barbarians in love / tHE bAD / Two completely different angles of the same fucking thing
Choreography by Hofesh Shechter
Hofesh Shechter Company
Sadler's Wells
–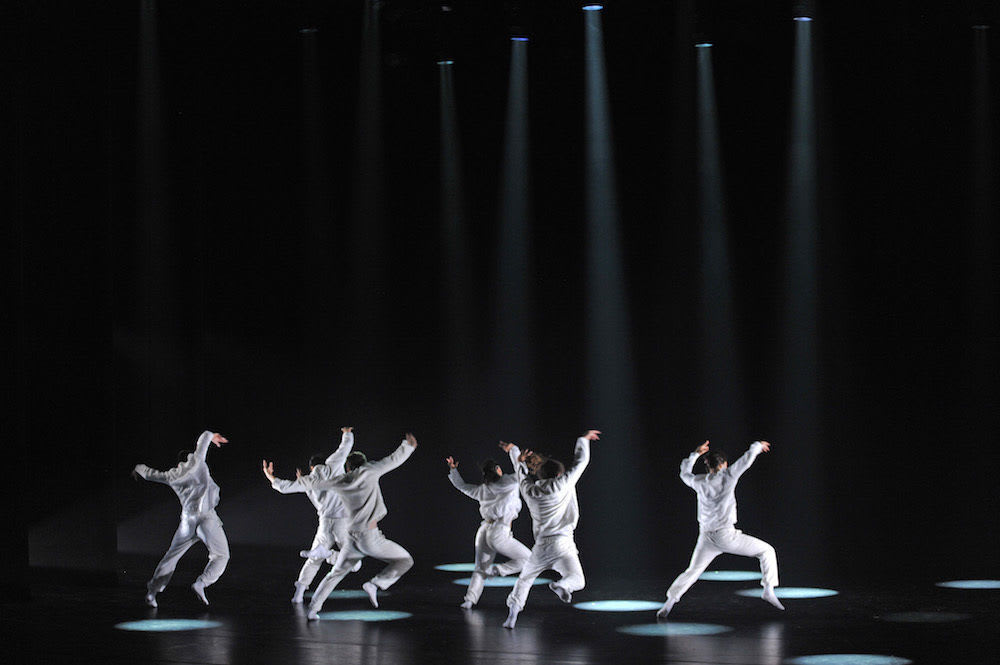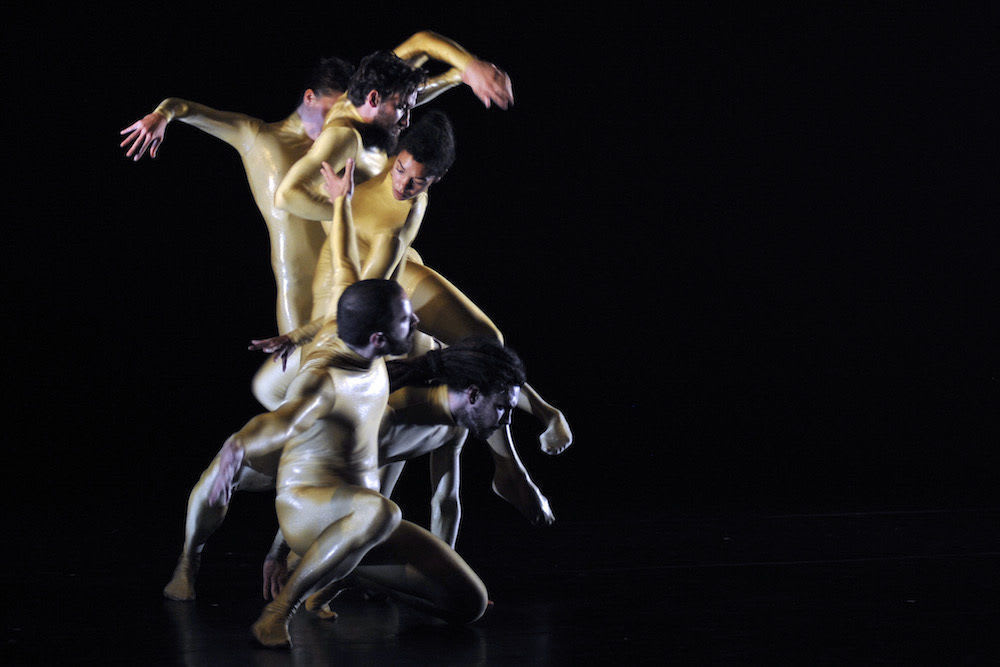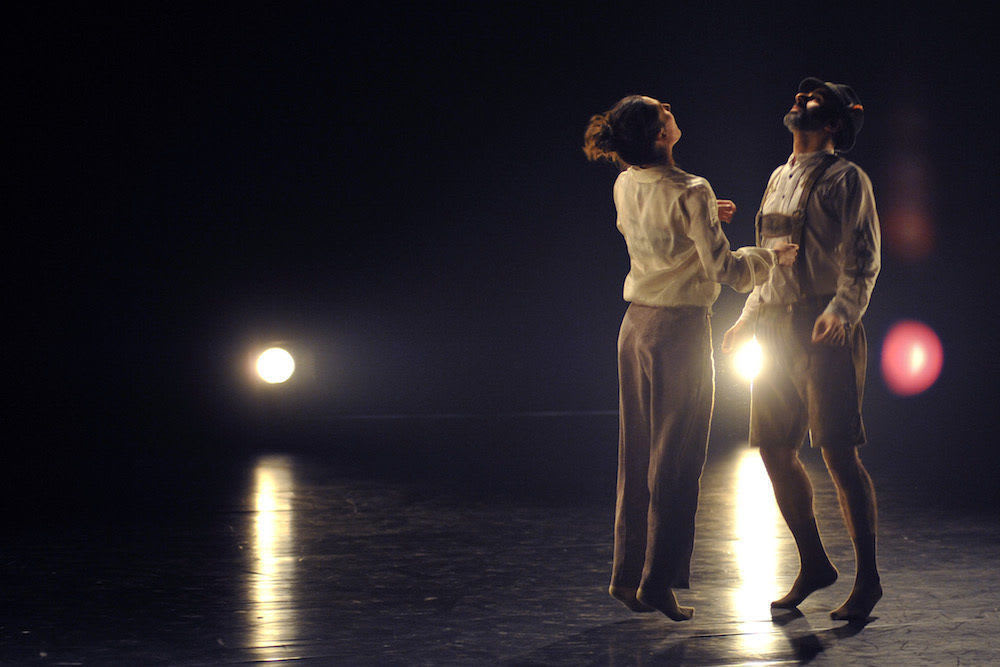 Headline in Evening Standard (Lyndsey Winship interview with Hofesh Shechter, 2 July 2015): "I'll give them plenty to cringe at." A self-fulfilling prophecy, an épater la bourgeouisie finger to taste, a gauntlet thrown down—his is a troubled soul in a troubled world.
"It's about me." Ego, the neuroses and psychoses of "a four-year-old man", confused, creating in chaos, a private talking cure is made public to a mash-up of baroque music, heavy drum and bass and electronica, and lighting at once interrogative, revealing and concealing.
He is playing with us, and the audience loves it—especially the chat, and the brave new world multi-sensory vibrations, the decibel levels as high as the theatre allows. Just feel it in your gut.
"You are me, I am you", a female voice soothes. "Hofesh Shechter what are you doing?" "What are you saying?" "I'm not saying anything. Life is complicated." "We all want the same fucking thing."
Therapy is the game, a series of lessons voiced by Natascha McElhone. Six dancers in white listen carefully—are they in an asylum, are they on soma—and repeat robotically, "we are not alone". Lawrie McLennan's smoky cinematic lighting captures and enhances their frantic calisthenics and convulsions.
A self-indulgent piece, scrambling for meaning amongst the noise pollution and hectic clamour of modern life, baring his soul, Shechter asks the dancers to bare their bodies. Magnificent specimens, they raise their arms in the air, don't shoot…
Is this an echo of the long-reaching damage of the Holocaust? Is all this to ward off the barbarians at the gate? Are we all barbarians, civilisation a membrane thin veneer? Lights out, then lights up slowly on us, as the after hum continues. The aftershock?
Playing with his and our heads, tHE bAD (read the caps) continues in similar vein if more frantic and frenetic. In gold lycra wet-look sweaty body suits, five dancers, looking like gods, moving like Cro-Magnon man, to similar eardrum shattering musical medley and Mystikal rapping, pogo, twist and twerk, trip out to club beats in tribal cohort. Same old same old, but "fuck Sadler's Wells, this is free expression." How we laugh…
But it's too long, Shechter doesn't know when to leave the party. Is he pulling a fast one on us? Anything will do as long as it takes the piss. The curtain call is reverential and courtly.
Finally, he admits it in Two completely different angles of the same fucking thing. It was all leading to this, to this older couple, he in lederhosen and hat, she in silk blouse and trousers. His parents I guess, dancing in that old people way.
Has he borrowed from Pina Bausch, and Ana Laguna and Mats Ek? Bruno Guillore looks nothing like Ek, but Winifred Burnet-Smith does remind me of Laguna in her movements. More Elizabethan Consort Music and Jodi Savall overlaid with Bredren and MC Swift accompany a more thoughtful version of 'the same fucking thing'.
Heavy beats and reverb raise their energy levels and their dance: they are young again, lost time is regained. And Shechter talks of the "mess inside me". Again. About the gap between outside reality and the truth, which is flexible. "I want you to see what I see, feel what I feel." Cod psychology, but if it makes him feel better… Whatever.
The trilogy, two hours long, feels like a cosh to the head and the ears, all surface self-absorbed ramblings. He may be exorcising his demons, but count me out. I have enough of my own.
Part of #HOFEST, I wonder if overexposure of his limited palette is a good thing… This gig goes down a bomb with first timers who cheer and hoot—the first visceral Shechter work, the second, the third excited me, now I've seen it all before. Is that old age, or experience?
I must say the dancers are very good—only the day before they were performing at the Royal Opera House. What stamina. And they clearly love him. What more can he want?
Reviewer: Vera Liber