Orphée et Eurydice
Christoph Willibald Gluck
Monteverdi Choir / English Baroque Soloists / Hofesh Shechter Company
Royal Opera House
–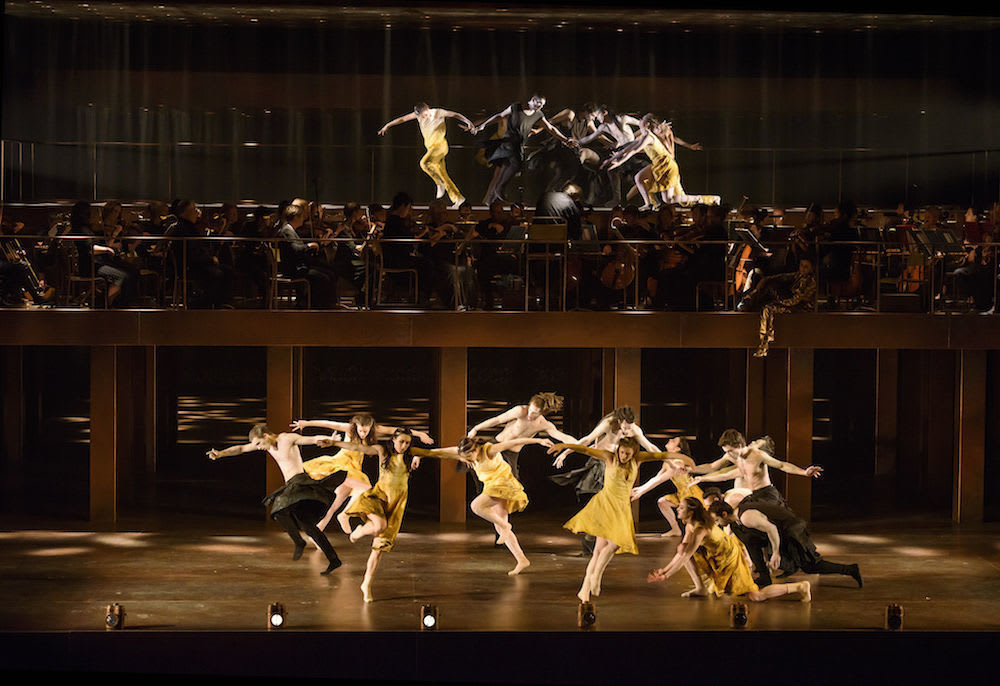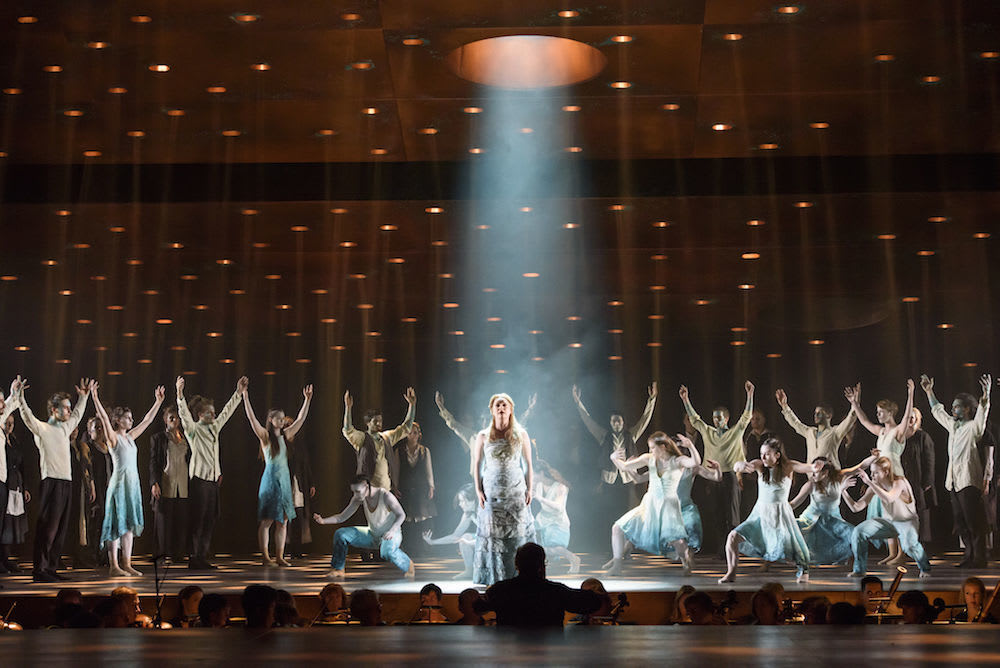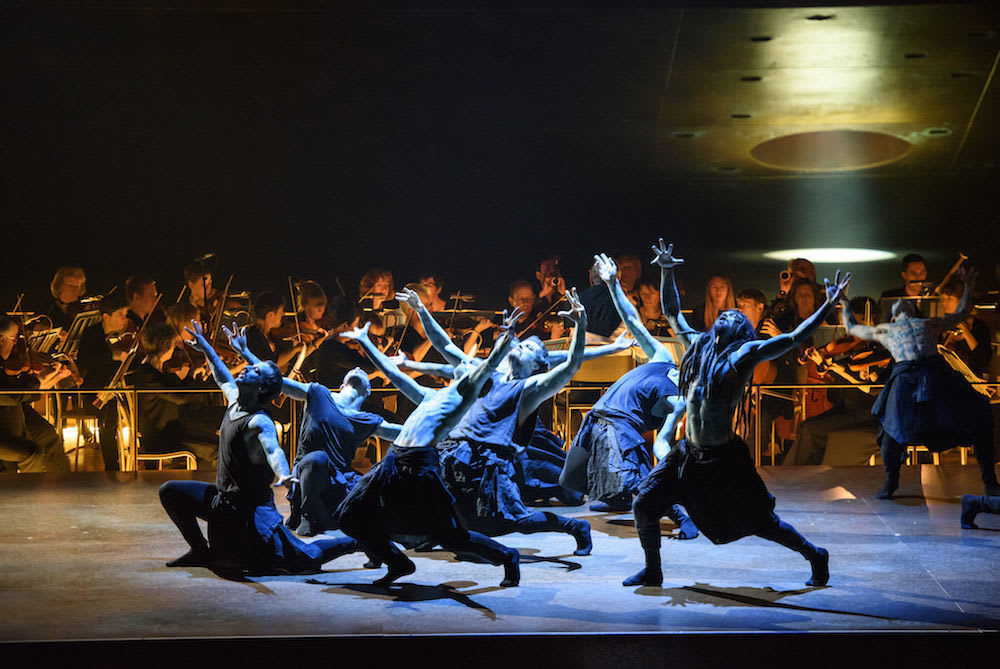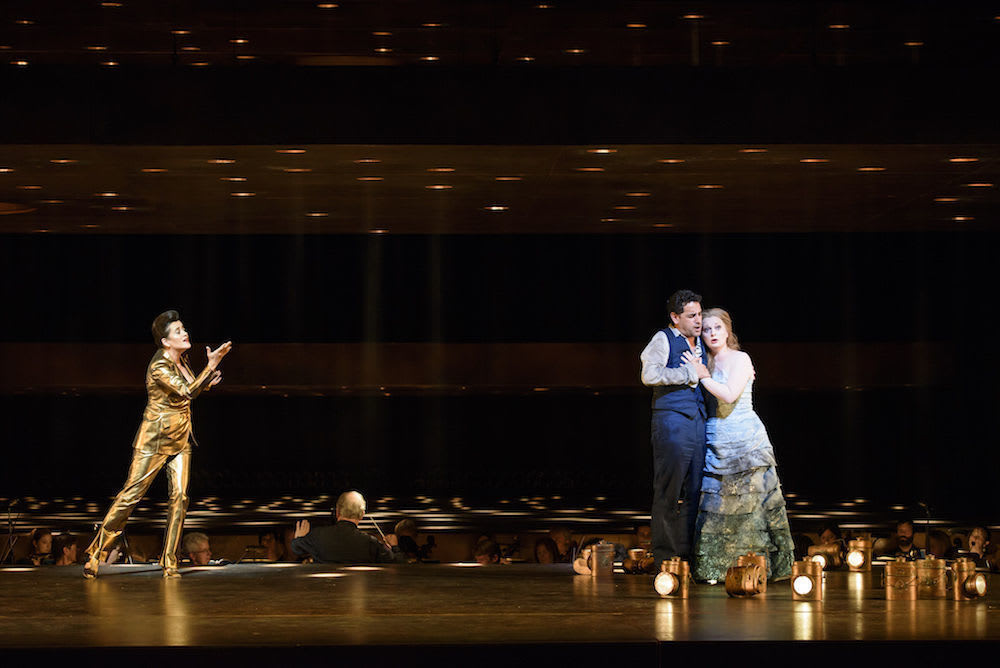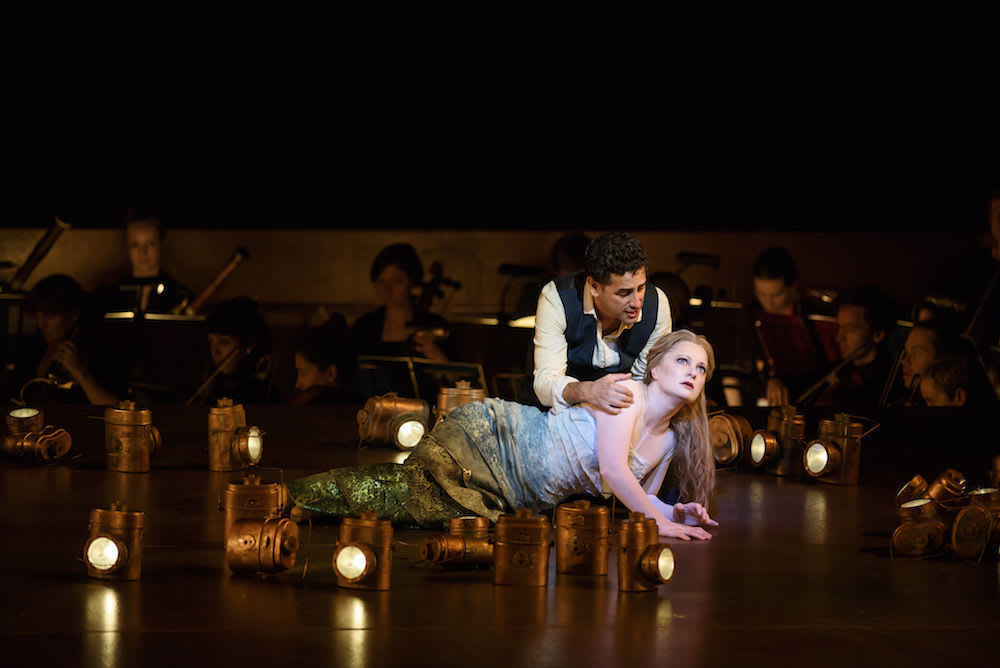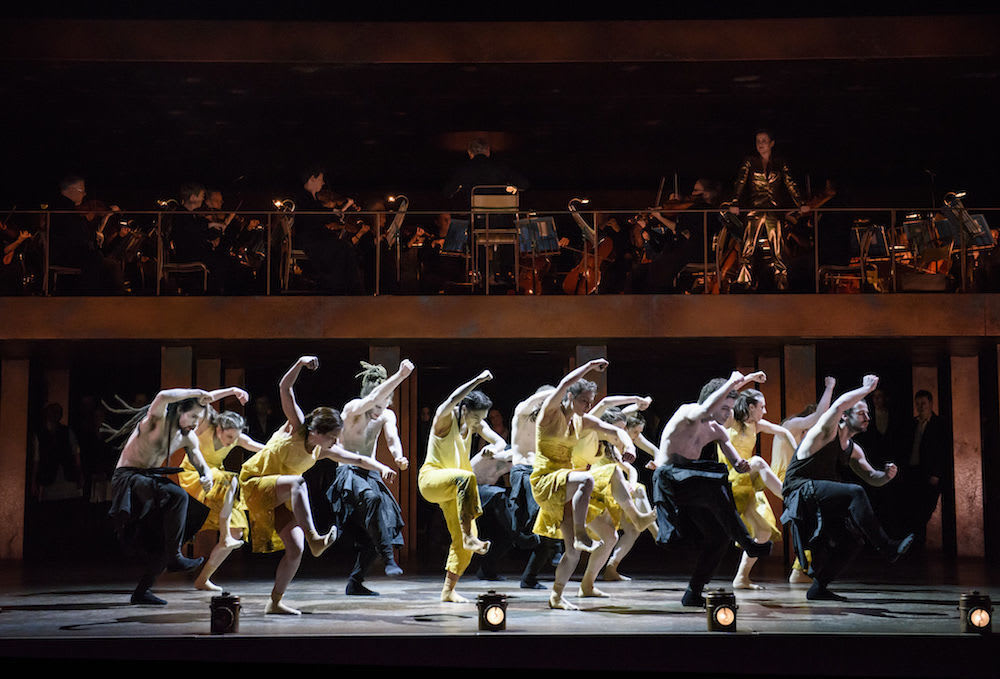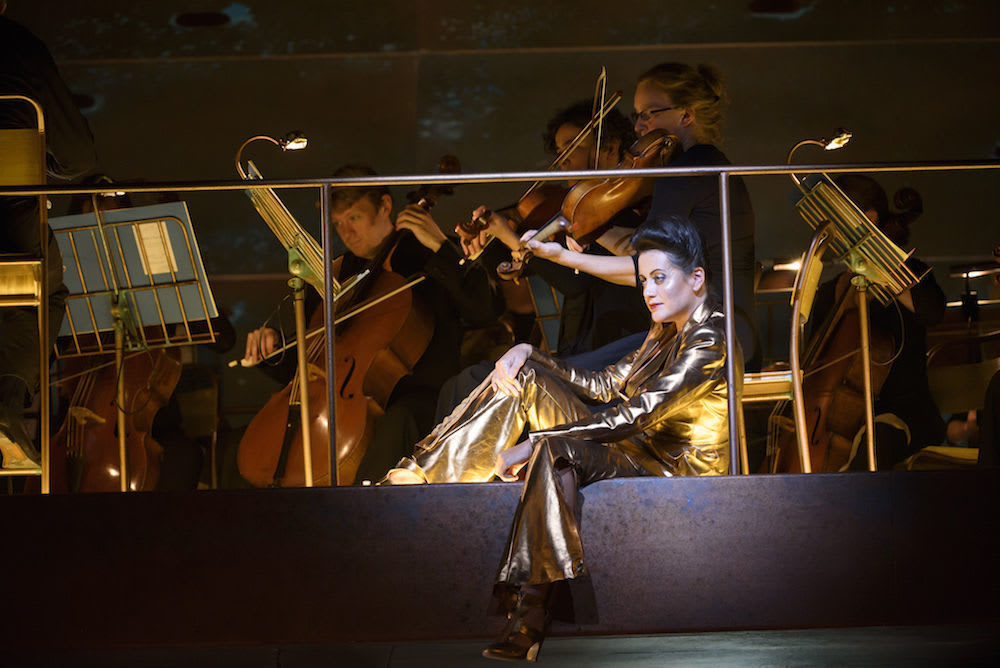 A triumph for the Royal Opera House, Orphée et Eurydice, Gluck's longer 1774 French version of his successful 1762 Italian Orfeo ed Euridice, is everything the ear, heart and soul desire. The music, singing, playing are out of this world. A promising start to the new season at Covent Garden, several debuts, too.
The original title role in Orfeo ed Euridice was sung by castrato Gaetano Guadagni. Twelve years later, castrati not the thing in France, Orphée became a tenor, an haute-contre. How Peruvian leggero tenor Juan Diego Flórez, barely off the stage, excels in his stage debut in this role (he has performed it in concert and recorded it)… Let me count the ways: vocally, dramatically, ardently.
Essentially a chamber opera for three characters, Orphée, Eurydice and Amour, Gluck added some forty-five extra minutes of dance music in his new version, and here is where Hofesh Shechter, credited co-director with ROH Associate Director of Opera John Fulljames (Rise and Fall of the City of Mahagonny), comes in with his company of contemporary dancers.
And odd mix, a bold mix: one immediately thinks of choreographer Mark Morris with his love of opera and baroque music, but brush that away. Shechter's idiosyncratic physical tics and twitches are transmitted to his dancers, crouched huddled figures, arms flailing, more earthy than Morris's. Shechter is sprung from Ohad Naharin's loins, dancing in his early days in his Batsheva Dance Company, and I see Naharin's heart-pounding 1999 Minus 16 in his semi-circle and ring folk dances.
Nymphs, centaurs, satyrs, his company swelling the chorus with spectres, ghosts and shades, become the Braveheart dreadlocked, hobgoblin underworld punk Furies, and wafty if earthbound Elysian Field Blessed Spirits, on either side of the orchestral river, at times dancing on top of and underneath the orchestra. Kenneth MacMillan's The Rite of Spring, and Koshchei's minions from The Firebird jump to mind.
Conor Murphy's startling concept, a coup de théâtre, has the orchestra, raised and lowered on a hydraulic lift, incorporated into the set design, its pit covered over allowing standing space for students (£10 tickets). Its musicians, the English Baroque Soloists (and the glorious Monteverdi Choir) under John Eliot Gardiner's sure hand, produce the most sublime sound, solo flute and oboe (and lonely harp on stage) to die for.
If this is heaven, let me stay. "What potent harmonies does he use." Like the river Styx Orphée has to cross, Gluck's flowing music takes centre traverse stage, part of the action, a fascinating simple idea (though a feat of modern engineering) to match Gluck's 'noble simplicity'.
Not unlike a graphic equalizer, the orchestra raised high reveals subterranean chasms and columns—an underground car park as it were—out of which emerge Hofesh Shechter's Furies and a 'Peter Grimes' chorus dressed in refugee black; lowered into the bowels, semi-submerged, it leaves room for Shechter's dancers to gambol across its spine.
The set canopy, all shimmering 'Klimt' gold and Turner-esque evanescence, pierced with apertures for the heavens to rain shafts of light (Lee Curran's painterly lighting design) into the gloom, also moves. Three trombonists stand sentinel at the back.
Eurydice (British soprano Lucy Crowe demure in pale blue) is dead, her effigy is burnt, the night ceremony lit with hand-held miner's lamps. Orphée is beside himself with grief. Grief in all its embodiments, rage, despair, hope and final acceptance is his trajectory, guided by Amour (American soprano Amanda Forsythe in gold lamé trouser suit and what looks like an Elvis quiff).
The scenario ends with the burning of her effigy again. Was his journey to the underworld to retrieve his Eurydice all in the mind, or is this second burning the symbol of her second death caused by his looking back? You decide.
In Gluck's version (libretto by Pierre Louis Moline after Ranieri de' Calzabigi's original Italian) he looks back not because he can't resist, but because she doesn't understand why he can't, does he not love her anymore? If he won't look at her that means he doesn't and she'll die.
Whichever way you look at it she was going to die. Was this ordained from the start? Love her he does (Objet de mon amour and L'espoir renaît dans mon âme), but it is his final aria, J'ai perdu mon Eurydice, which strikes at the very heart and tear ducts.
What doesn't strike at the heart or intellect, or seduce like Orpheus's music, is Shechter's choreography. Iconoclast Shechter, very flavour de nos jours, made his debut with The Royal Ballet in the 2014/15 Season, now he makes his operatic debut as part of his current #Hofest season.
Stamping figures, sadhu ascetics and acolytes, semaphoring arms permanently raised above heads, shifting fish shoals or flocks of birds, the vernacular idiom of the choreography is not a match made in heaven for Gluck's tragédie lyrique. I have read that some opera lovers have been closing their eyes, but still the noise of the dancers' feet disturbed them…
The Royal Opera House is having an Orpheus grand moment. Monteverdi's Orfeo at the Roundhouse this year; Little Bulb's recent Orpheus in the Linbury, Luigi Rossi's seventeenth century Orpheus still to come at the Sam Wanamaker Playhouse. This production of Orphée et Eurydice will be broadcast 24 October on BBC Radio 3, an essential date for your diary, I'd say.
Reviewer: Vera Liber