Better Together
David Weir
The Jack Studio Theatre
The Jack Studio Theatre
–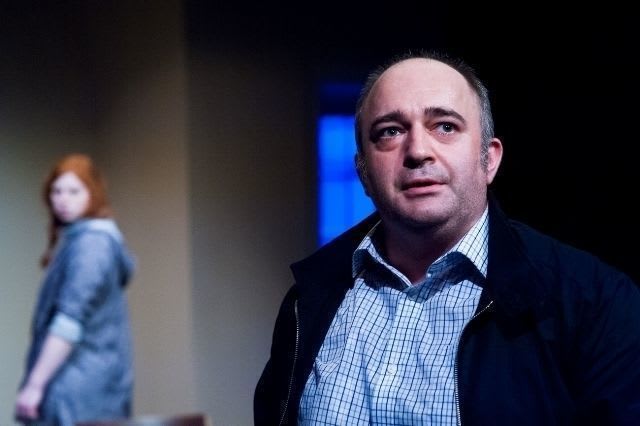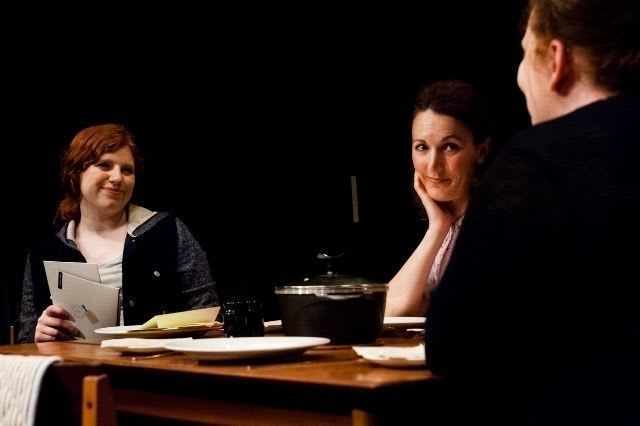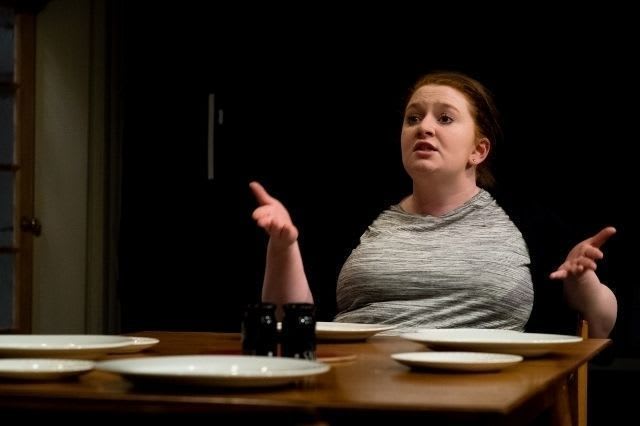 At the heart of The Jack Studio Theatre's new writing festival, Write Now 7, is a carefully observed and sensitive portrayal of a contemporary family in a small Fife community.
Taking as his starting point not the Scottish referendum per se but the question of what happened to the abundant political energy built up in the preceding head of steam, writer David Weir places the action of his play two years on from that once-in-a-lifetime opportunity.
Weir's compelling narrative shows the consequences of the 'no' outcome on a family and echoes the fallout on the fragile existence of Burntisland (whose economy is reliant on industry allowed to survive at the whim of far-away Westminster).
Articulate and bright Arlene has a political awareness beyond her years but was too young to vote in the referendum. Her 'yes' position continues to put her at odds with her 'no' parents and largely politically indifferent elder sister, Shona.
Words said in the heat of past argument have incubated and now propel the action.
The Scotland of her birth may have blown its chance of self–determination but Arlene is turning 18 so she is exerting her waited-for independence and is getting ready to leave.
In contrast Arlene's parents, Adam and Margaret, are rooted to Burntisland through birth and the family business whilst circumstances tie underachieving Shona to the town. A young single parent in a small community where everyone knows everyone's business, she is as much a prisoner as her good–for–nothing partner is in his distant gaol.
With striking economy, Weir evokes the minutiae of daily life both within the community and within the family home from the pavement gossip to the spitefully snide remarks siblings make to, and about, one another.
In this fine piece of writing, the politics are understated, the characterisations and positions of both parents and both daughters are balanced and heartfelt.
Weir approaches the tension between loving someone and holding on to your principles non–judgmentally whilst at the same time reflecting the complexities of family dynamics with the unsettling clarity of a well–lit mirror. No wonder I felt the pain and confusion of each one of them as their love for each other was forced to recalibrate by turning events.
The Jack's artistic director, Kate Bannister, has done a wonderful job pacing this piece which is so liberally peppered by episodes of family turbulence, making each one fresh but at the same time cumulatively building the tension.
The noteworthy set (design by Moi Tran) is treated as their home by the uniformly strong cast of Rikki Chamberlain as Adam, Kate Russell–Smith as Margaret, Rosalind McAndrew as Shona and Eleanor Morton as Arlene.
The chemistry between the four is very natural, their familial gently humorous joshing believable. They do Weir's text more than proud. Once again the bar has been raised at The Jack.
Reviewer: Sandra Giorgetti