Birds of Passage in the Half Light
Kat Woods
Tinderbox Theatre Company
Duncairn Arts Centre, Belfast
–

Listing details and ticket info...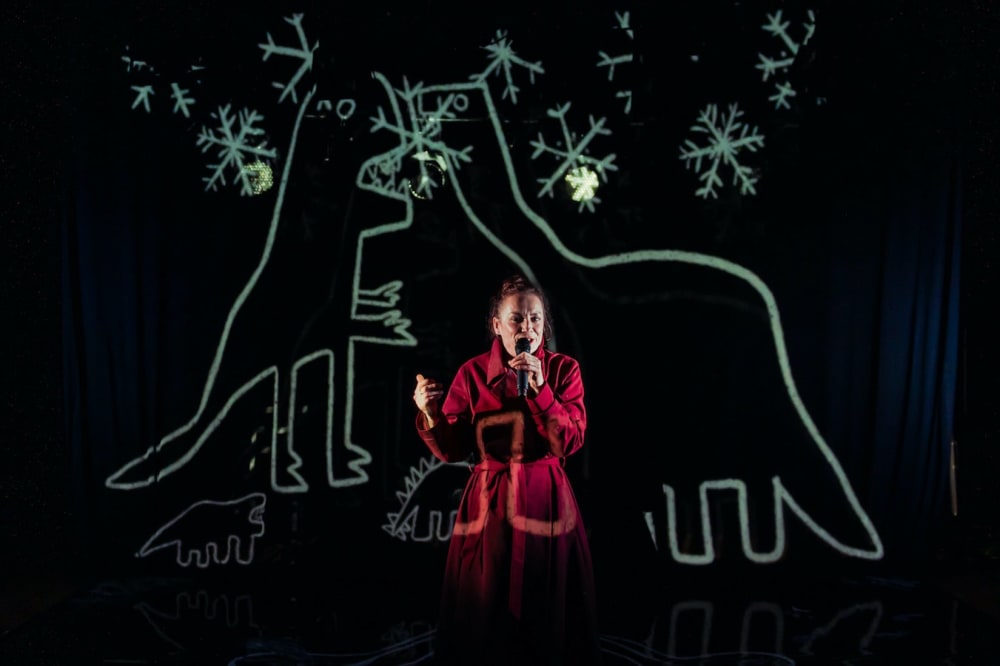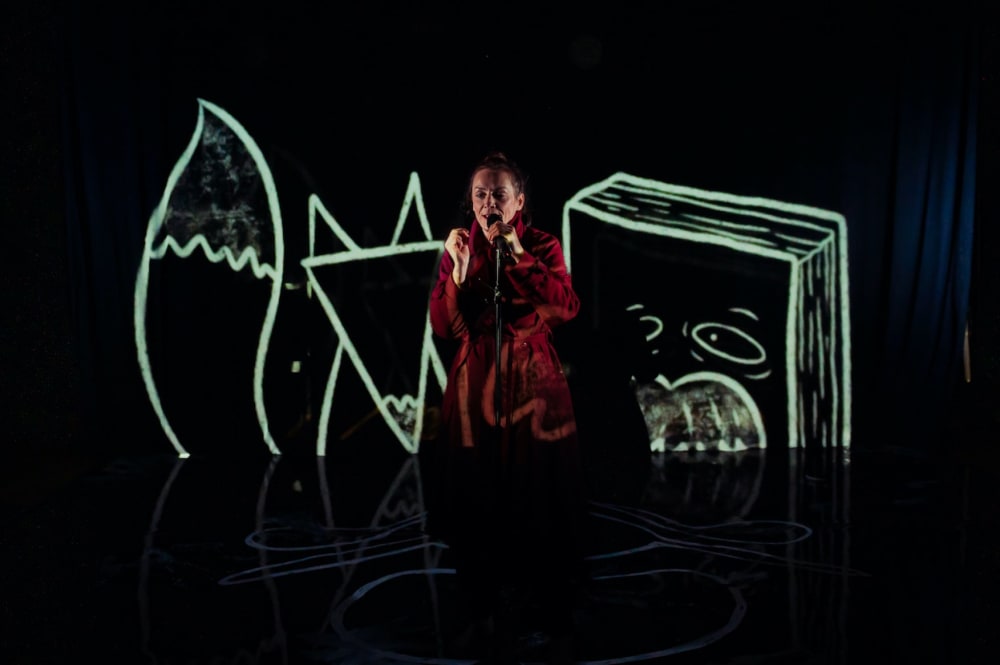 Trailing plaudits from its Edinburgh Fringe run, Kat Woods's Birds of Passage in the Half Light from Tinderbox Theatre Company make its Irish première at Belfast's Duncairn Arts Centre with a bravura solo performance by Fiona McGeown.
A veritable Greek tragedy told from an Irish perspective, it is a caustic, anarchic howl of rage against a society governed for too long by a censorious church and wracked by ingrained misogyny that is part cri de cœur, part polemic and altogether damning.
Across a bracing but bruising 60 minutes, it traverses a thousand years of Irish history in which women were oppressed by patriarchal politics and reduced by religious orthodoxy with a poisonous command of PR duplicity to the status of "sluts" and "whores" to be punished, abused and exploited.
That sorry past and the suffering it engendered is still present, as the scandal-convulsing discovery in 2017 of nearly 800 corpses of babies born to unmarried mothers—buried in the septic tank of a derelict Mother and Baby Home in Tuam, County Galway once run by the order of Catholic nuns, the Bon Secours Sisters—painfully revealed.
It's one of many horror stories that lend Woods's angry but waspishly comic agitprop monologue poignancy, punch and power. Her history lesson is told by Mother Nature, a stand-up comic who spits venom with Joan Rivers's sass and a Bill Hicks smile, Fergus Kelly's wittily animated chalk cartoons scrolling behind her to pithily and pointedly illustrate the sorriest of tales.
McGeown inhabits the character with a winning relish for the liberties it affords her, and brings a quieter but no less searing quality to the companion every-woman figure—"Her"—who telescopes the public dimension under scrutiny into the personal to relate her own, by no means unique, story of abuse and rape. That she emerges defiant from the experience—"I don't need your forgiveness. You need mine", she declares—breathes a righteous, last-minute recalcitrance into a dark, disturbing piece to end on a note that suggest that history doesn't have to be forever.
Director Patrick J O'Reilly treats Woods's free-flowing, jump-cutting text with a slick, filmic fluidity as the narrative races through the centuries and the analysis seeks to join up time-disconnected dots. The result is as provocative as it is entertaining.
Woods's play takes its place securely alongside a run of recent one-handers by Northern Irish women—Alice Malseed's The Half Moon, Gilly Campbell's Father the Father, and Amanda Verlaque's This Sh*t Happens All the Time sterling examples, and all enhanced by vital female actors—that are contributing to a reshaping of the terms of debate in the region's hitherto male-dominated theatre.
Reviewer: Michael Quinn