Birmingham Royal Ballet: Our Waltzes / Liebestod / Lazuli Sky
Choreography Vicente Nebrada, Valery Panov, Will Tuckett
Birmingham Royal Ballet
Sadler's Wells
–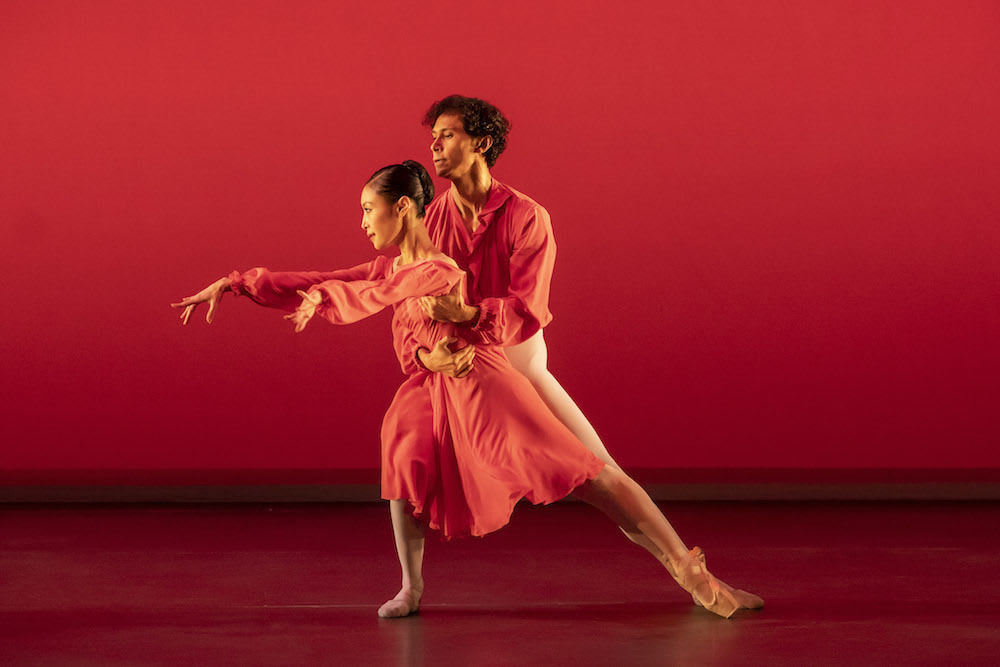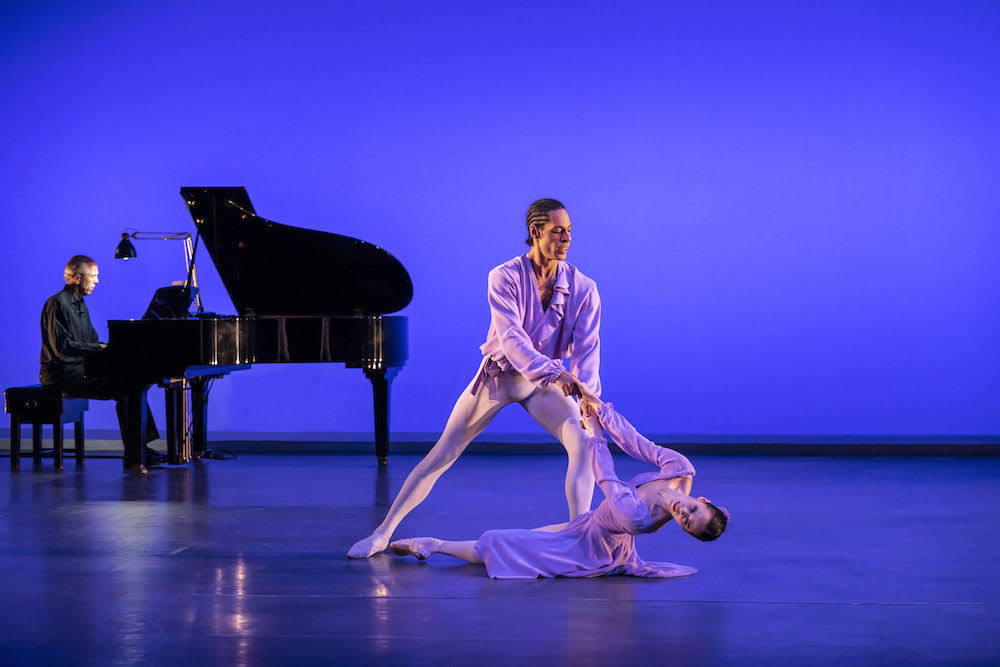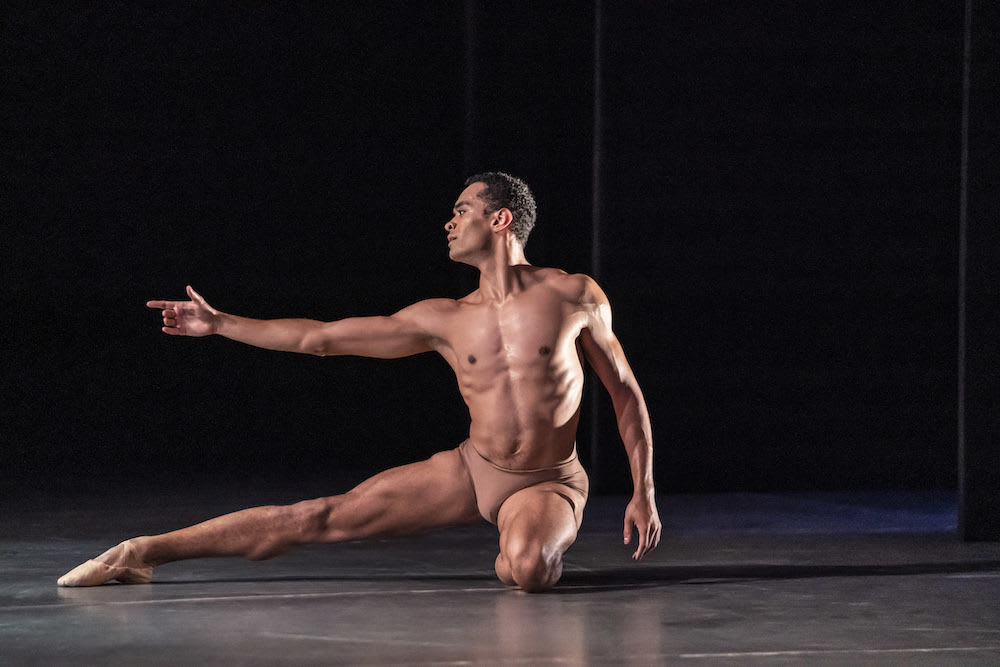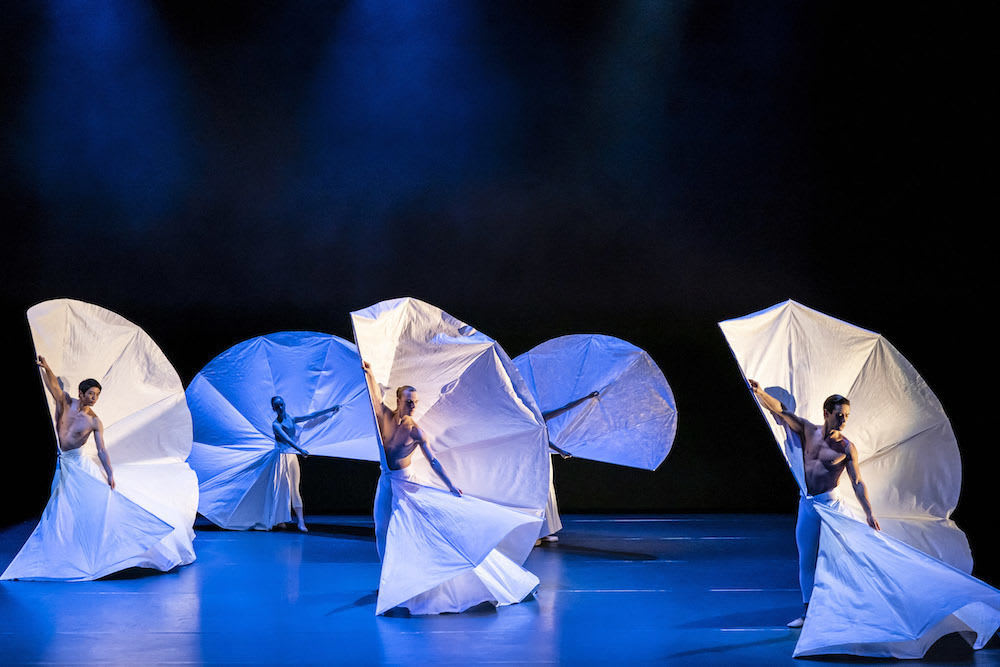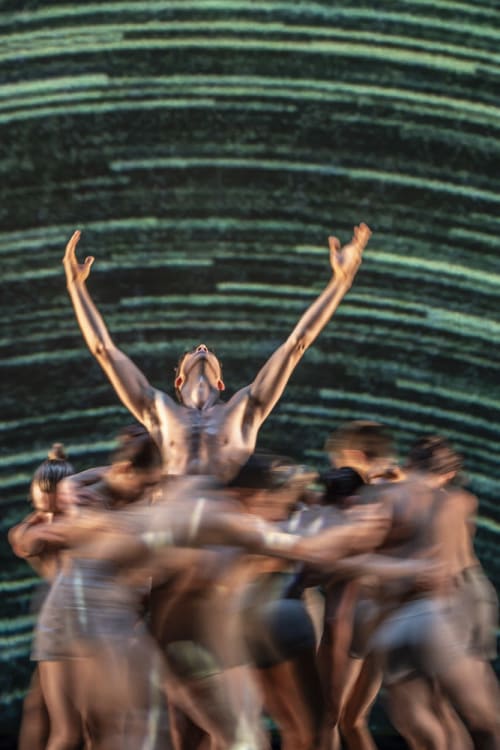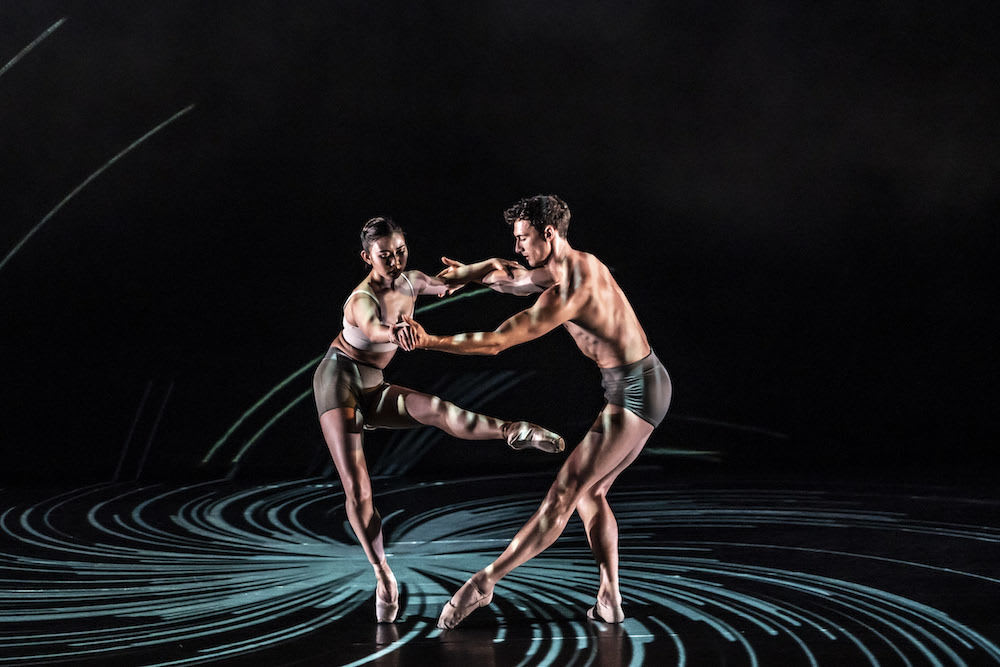 I remember once writing that the audience sighed with pleasure when watching Jerome Robbins's 1969 Dances at a Gathering to Chopin's evocative music. The same could be said for my first visit to Sadler's Wells since March. I watch through a mist gladly—not just because of mask-induced condensation on my glasses.
And Vicente Nebrada's Our Waltzes, set to a score by seven 19th and 20th century Venezuelan composers, played on grand piano on the stage by Jonathan Higgins, is very like Robbins's work. Even the naming of the five couples after colours—Red (Momoko Hirata, César Morales); Brown (Yijing Zhang, Yasuo Atsuji); Lilac (Samara Downs, Tyrone Singleton); Pink (Yaoqian Shang, Mathias Dingman); Orange (Miki Mizutani, Tzu-Chao Chou)—has to be a deliberate homage.
Half an hour of sheer pleasure, a musical dream in innocent times. Our Waltzes also reminds me of Mark Morris and his instinctive response to music. Dances at twilight: dancers circle, weave and flit on and off the colour-drenched stage, change partners, dance in brief solos, duets and mercurial group formations, a carousel of dance, a little repetitive, but so uplifting.
This would have been a fitting final number to send us off on cloud nine into a rain-soaked anxious night. The simple pleasure of dancing and responding to music—and what lovely dancers, soft arms, achingly emotional music, a generous mood... For a brief moment not a care in the world: music and dance the food of love. And hope. Heart's ease…
After a five-minute pause comes something quite different, Valery Panov's intense solo, Liebestod. From Wagner's Tristan und Isolde, of course, and classical mythology... the creation of man no less. Sensuous life and inevitable death in a breathtaking eight minutes... a cycle as brief as Brandon Lawrence's flesh-toned shorts—what a noble specimen…
A Promethean naked man in foetal coil under a dim light awakens, unfurls, comes to wondrous life and returns to the brown earth. The circle of light grows with him till it floods the stage and he stretches his limbs in athletic leaps and balances. A faun, perhaps: I think of Nureyev in L'après-midi d'un faune. A young stag exploring space and himself, his body's possibilities.
If you've never heard of Panov (now artistic director and founder of Israel's Panov Ballet Theatre), he was a big name in Soviet dance, but fell foul of the authorities when he tried to emigrate. Nureyev and Panov both studied at the Kirov under legendary teacher Alexander Pushkin. You can read all about his travails in his appositely titled autobiography, To Dance, from 1978.
A long fifteen-minute pause, when we are asked to remain in our seats, follows, but there's always someone... Lost in my reverie, deep in my notes, I am startled by a woman barging past me, stepping over me, giving me no time to move to a safe distance—so much for social distancing—the luxury and joy of being back at a live performance, the first in seven months, hijacked by inconsideration. The best laid plans and all that… how does one invigilate against idiocy?
Ironically, the final piece, Will Tuckett's clever half-hour Lazuli Sky, is billed as "Sadler's Wells' first socially-distanced public performance". Commissioned by Carlos Acosta, BRB's new artistic director, it is set to John Adams's Shaker Loops played by a live string septet (oh the thrill of live music), members of the Royal Ballet Sinfonia, conductor Paul Murphy, and it is brimming with ideas, not least some 'Loie Fuller' skirts for both sexes, sails and chrysalis, flower buds (I think Venus flytraps…), stiffened with poles to keep them apart.
Inspired by 'birdsong and wind-shaped skies', but I think astrophysics—my mind goes to Galileo and Stephen Hawking, quantum physics, black holes, shooting stars, planets, and Fibonacci numbers and sequences. Twelve dancers navigate distancing light painted shapes on the floor and on the scrim. Are those landscape and portrait shapes—I'm only asking as lazuli, lapis lazuli, deliberately takes one to the wonderful blue of Renaissance painters—hints and clues?
So many ideas floating around, as many as there are swirling dancers, it needs a second look. Geometric, mathematical, flocks of dancers under dappled shade and cloudy skies ripple and fly, at one with the elements, fronds, gently rolling waves of the sea, sky constellations, butterflies, fireflies and stars. Centrifugal forces and rites, magnetic filings at the command of the universe, a universe not fixed but ever expanding…
Designers Samuel Wyer and Nina Dunn for overall, video and costume design and Peter Teigen for lighting, animators, video engineers, programmers and many more must be complimented for a collective effort that shows off inventiveness and an unbowed response to a critical situation. Isn't that what the arts are all about?
A carefully planned third full, the auditorium makes me think of Sickert and his end of pier paintings. That end of season half empty feel, but needs must, and better than nothing. The ticket sales will not fill the coffers, but might just keep them from sinking. Though the triple bill has sold out, returns are very possible.
The longest period that the theatre has been closed since the war, Alistair Spalding and Carlos Acosta, both of whom speak passionately presenting the programme, must be holding their breath. But both are determined men, circumventing circumstances with imagination, flair and flexibility. For which much thanks.
Reviewer: Vera Liber