Final Edition: Bari / Isthmus / Mazur / Shine On / A Far Cry / Voices and Light Footsteps
Choreography Richard Alston, Martin Lawrance, music Ta Travudia, Jo Kondo, Chopin, Britten, Elgar, Monteverdi
Richard Alston Dance Company
Sadler's Wells
–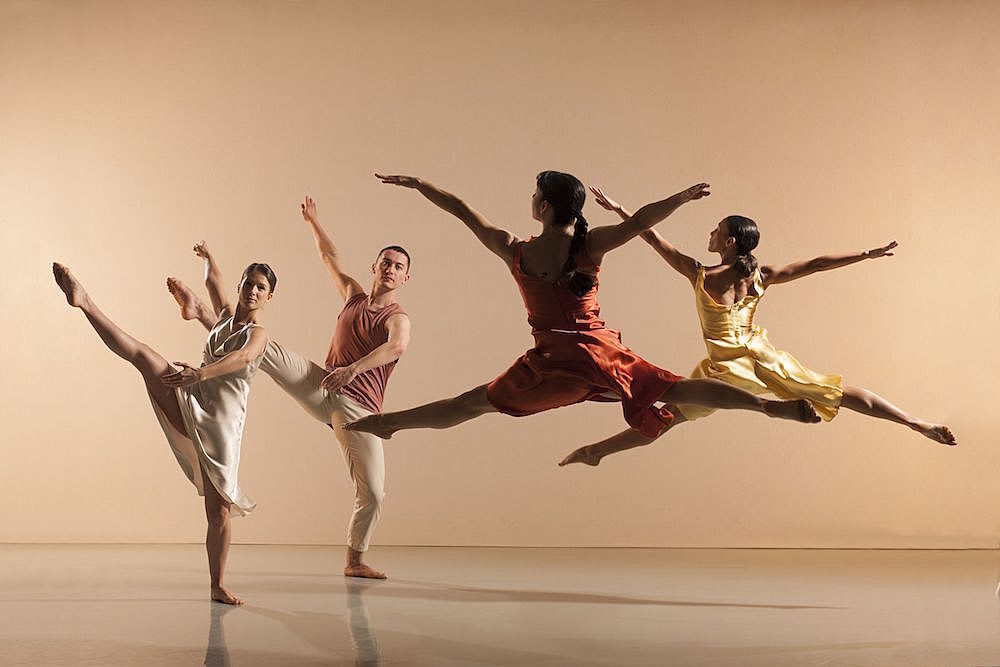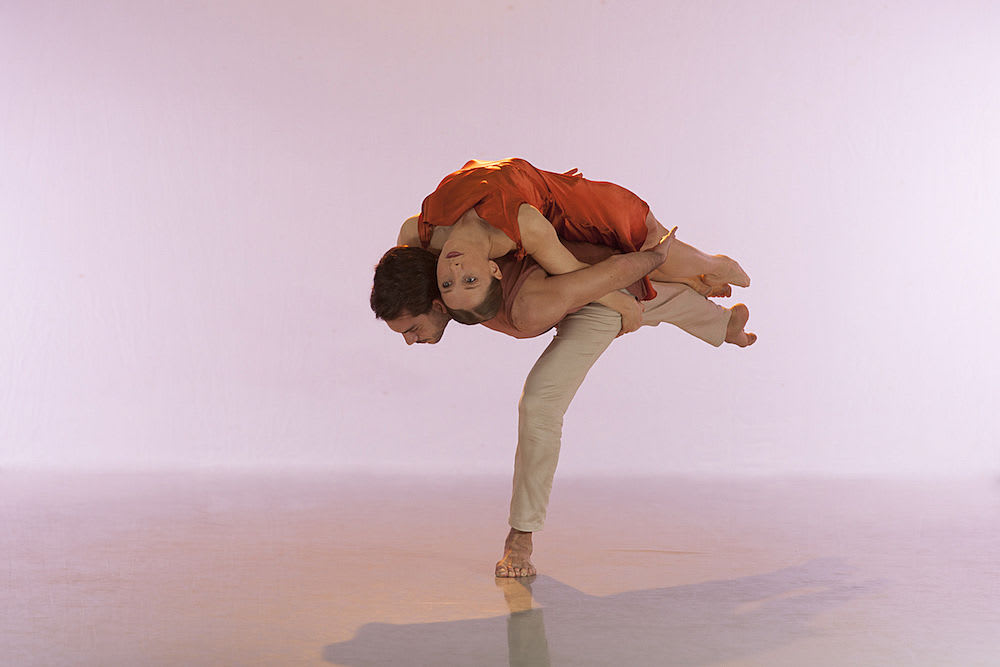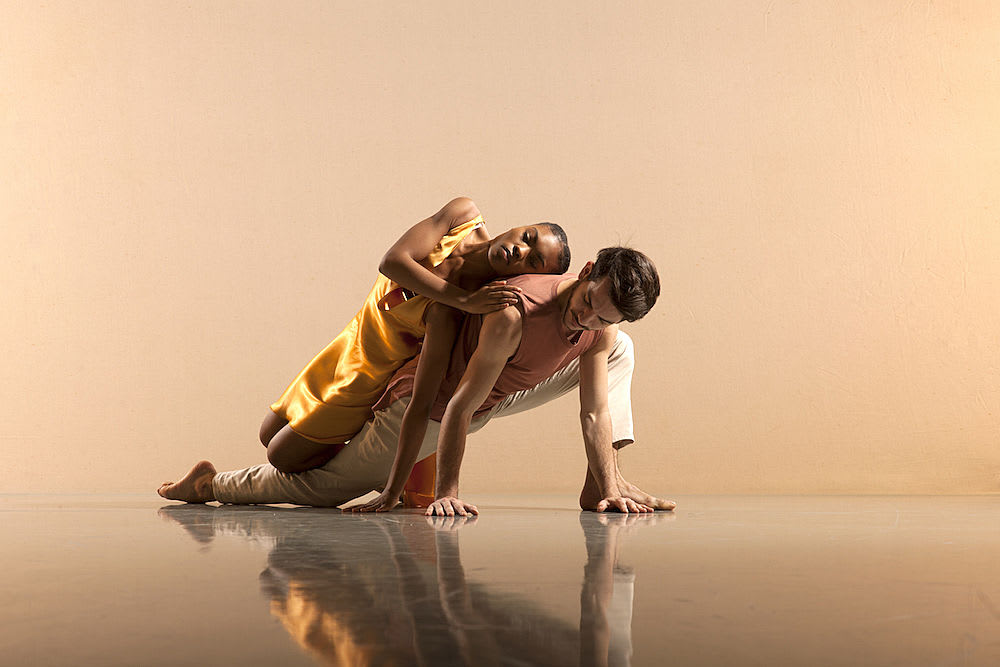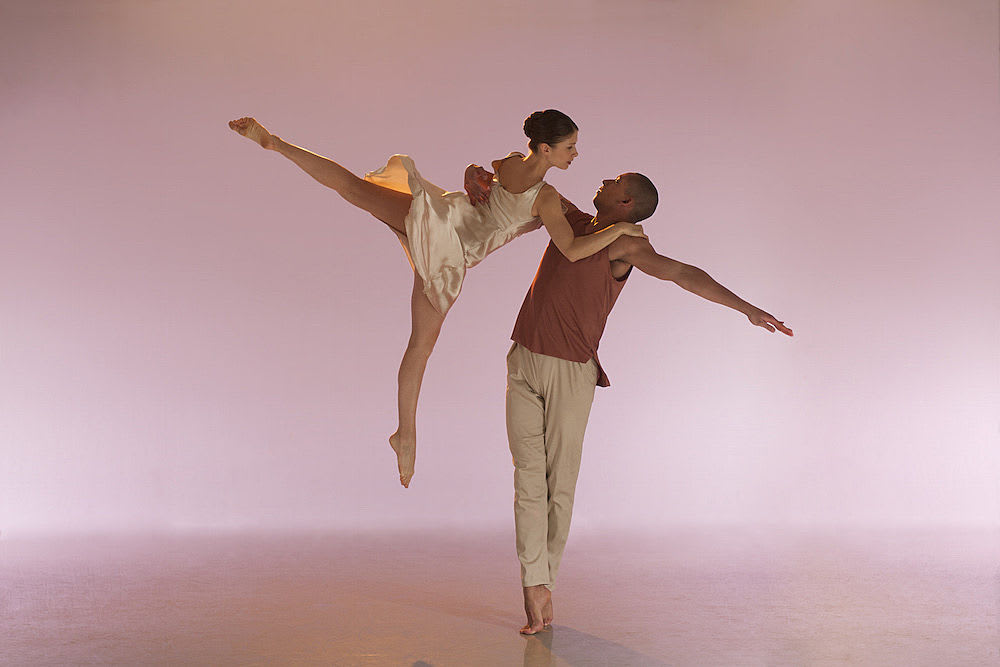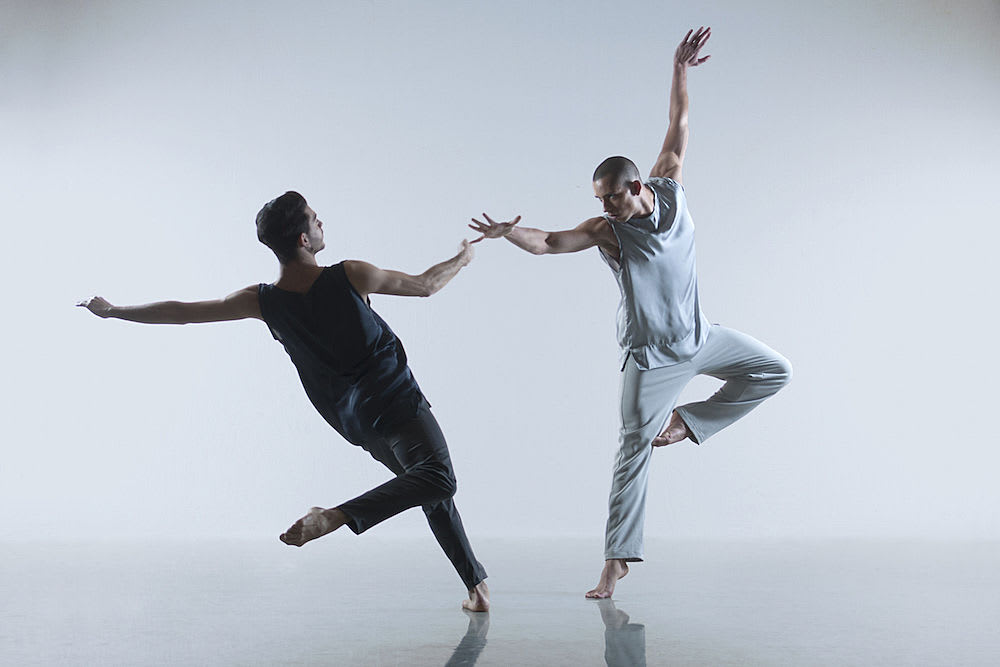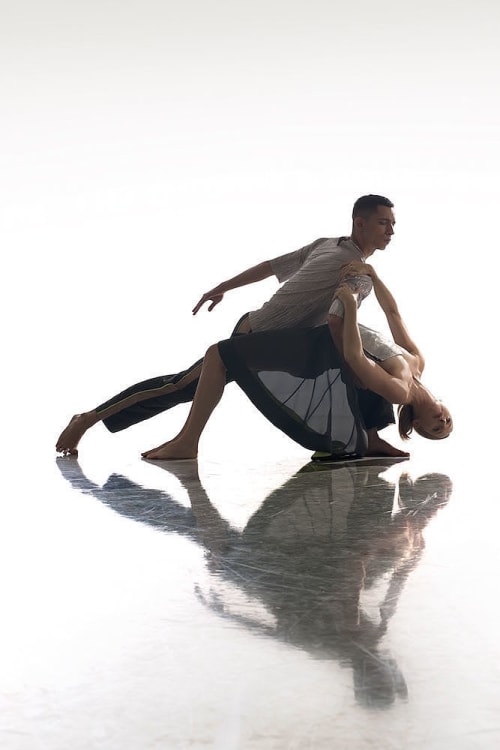 This is the end, my friends (apologies to The Doors)… Richard Alston Dance Company is no more after these final three performances at Sadler's Wells. Twenty-five years gone in a flash (rug pulled from under his feet by the Arts Council), but the list of his company's works is long, and the number of dancers (97) that have benefitted from Alston's expertise takes up two columns in the programme.
A fine legacy. Tonight Joshua Harriette, Jennifer Hayes, Monique Jonas, Nahum McLean, Nicholas Shikkis, Jason Tucker, Ellen Yilma and apprentices Niall Egan and Alejandra Gissler make up the final RADC cohort.
Fifty years in the business with a cupboard full of awards, Alston is going back to the life of a freelancer. It seems UK's loss will be New York's gain—he is off to New York Theater Ballet. So Final Edition it is—five farewell pieces (two London premières) from Alston and one (also a London première) by associate choreographer Martin Lawrance.
Bari, created for graduating students of London Contemporary Dance School (Alston one of its first intake of students 1967 to 1970), was seen last November at The Place, but here on a larger stage it has room to breathe. Inspired by south Italian Pizzica, folksy, gipsy-ish music, for the Tarantella-like traditional dance, it is joyous.
Ten bright young things prance in leaps and hops against a sunny backcloth (lighting Kieran Enticknap) in the midday heat, a hot summer's day in a village square. The music is infectious, inviting—I'd love to join in, but it's a dance for the energetic youth.
Isthmus, created in 2012 for Bob's Bash, A Birthday Celebration for Bob Lockyer at The Place, is for five sprightly dancers. To Jo Kondo's electronic plinks, plonks, and plunks, Isthmus is a geometric, Cubist piece. Against a cool blue canvas (lighting Zenep Kepekli), dancers in Peter Todd's Ellesworth Kelly-ish costumes take the balletic line (apologies to Paul Klee) for an expressionistic stroll.
Mazur (2015) is quite different. I remember it well with Liam Riddick and Jonathan Goddard. Today we have the splendid Joshua Harriette and Nicholas Shikkis as the expatriate (perhaps) officers in arms remembering / celebrating their Polish homeland to Chopin's mazurkas, listening intently to the music. Elegance, rapport, reverence for the music (Jason Ridgway, long-term Alston collaborator, on stage on grand piano, the third comrade, so to speak), solos and duets (contact work superb) that touch the heart. Music made visible, an Alston trademark, it gets a warm reception.
After the interval comes Shine On (first performed last November at Snape Maltings) his tenth work to Britten—this time for the whole, nine-strong, company. Alston's affinity with Benjamin Britten is a lifelong affair. Performed to Britten's 1937 song cycle (sung live by soprano Katherine McIndoe with Ridgway on piano) On This Island set to five poems by close friend W H Auden, it is complex, intellectual, wistful. Written when he was only twenty-four, I'm reminded of Mahler's Song of the Earth.
Couples come together, lovers of all persuasions lie together—I think of Britten and his partner Peter Pears—and groups whirl by in Alston's signature glider arms, tilts, and gazelle leaps. 1930s bright young things (yes, again) sparkle and mope; moods shift, languorous, hopeful and momentarily perky.
Martin Lawrance's A Far Cry breaks the reverie. Lawrance has been with RADC since 1995, first as a dancer, then associate choreographer. His master's helicopter sycamore seed style absorbed and quickened, he brings a different energy and dynamic. A Far Cry, his final work for the company, is a personal goodbye, sadness mixed with pride.
Elgar's Introduction and Allegro Op 47 is a great choice of music, but Sadler's Wells sound system lets it down. But not the dancers: overcoming the over-amplified recorded sound, they rewrite the music with their bodies, Monique Jonas and Nicholas Shikkis particularly outstanding. As is Joshua Harriette, a solitary figure disturbing four couples. Who is he? Is he Lawrance himself?
The best is saved for last, another London première, Voices and Light Footsteps to Monteverdi, the title a quote from Henry James's description of Venice in the evening, where Monteverdi was choir master at the basilica of San Marco. The title says it all. Monteverdi another inspiration, this is Alston's fourth dance to his music. And one can see why.
Exquisite madrigals and instrumental sinfonias (alas distorted sound) lend themselves to exquisite movements. In simple roseate outfits, women in shimmering silk slips, men in peach vests and pale pants, under a rosy light, renaissance colours (manuscripts, books of hours?) spring to life, and so does the dance. Ten short pieces add up to a long whole, but I wonder if this courtly, ecclesiastical choice is deliberate. A blessing for the future from the past, I also think of the last line of Philip Larkin's Arundel Tomb: "What will survive of us is love".
Reviewer: Vera Liber