Blink
Phil Porter
Critical Ambition / The Other Room / Volcano
The Other Room at Porters, Cardiff
–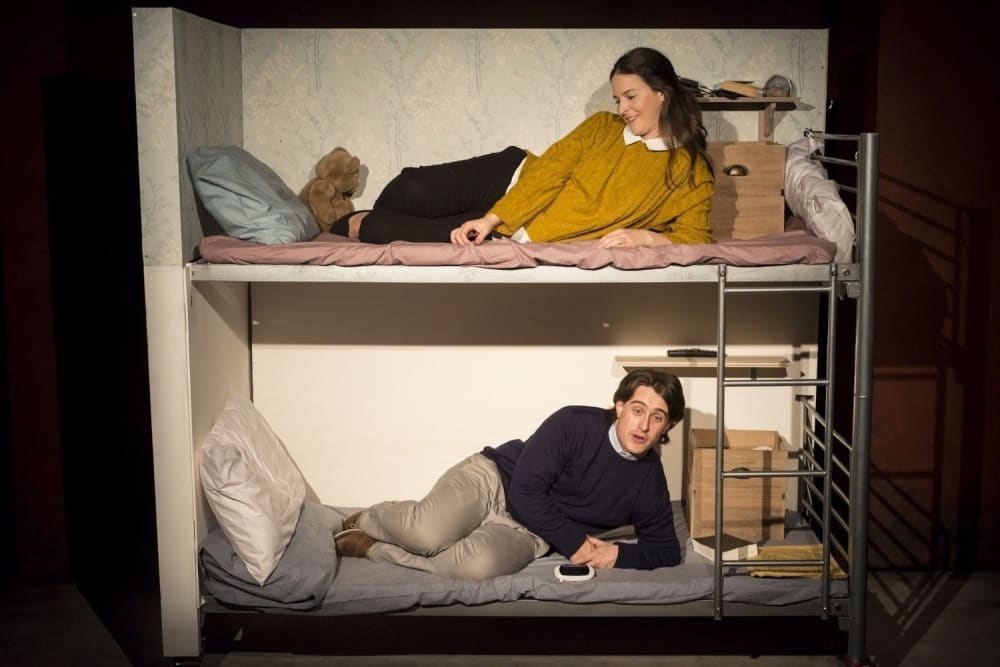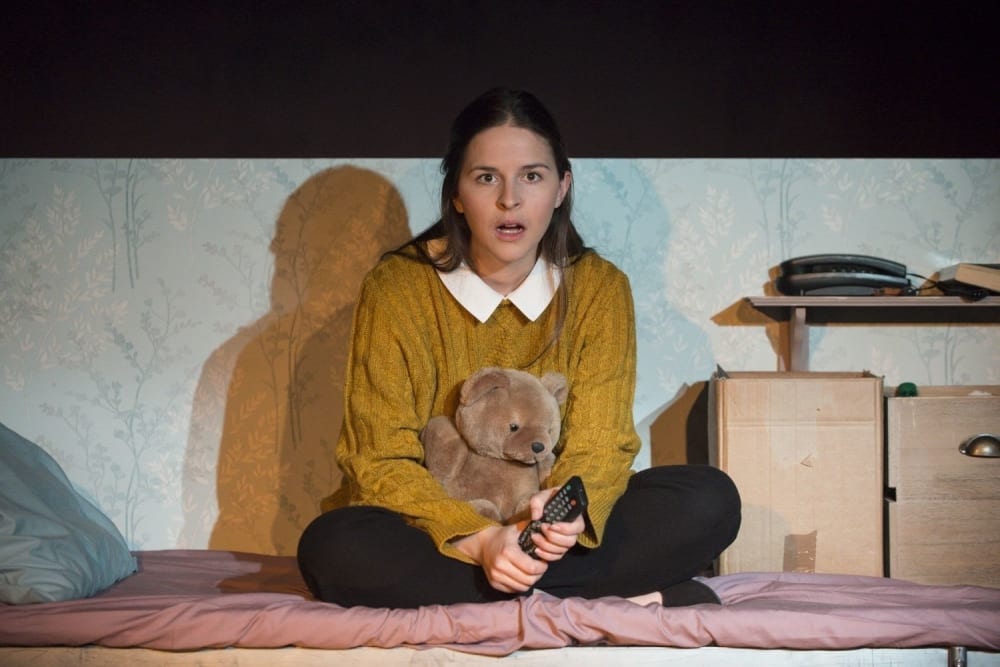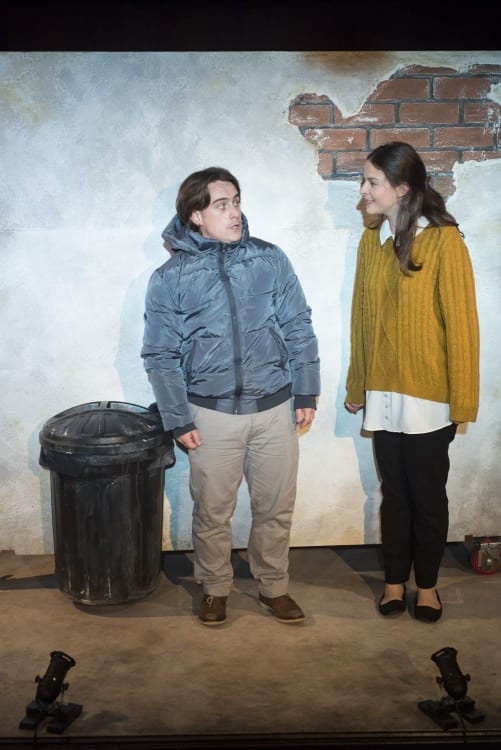 The latest offering in the autumn/winter season of curated work at the Other Room comes from Critical Ambition, a young, Swansea-based company founded by two alumni of West Glamorgan Youth Theatre. Their name is inspired by a phrase engraved in concrete outside the city's railway station and this, their second production, is, despite its small scale, suitably ambitious.
Phil Porter's Blink made its debut in Edinburgh and London in 2012, and has been much produced since, including by BBC Radio Drama. The author describes it as a "small, big, silly, serious, semi-ridiculous" play, and this production certainly honours its dislocatory intentions.
It tells the story of the unusual relationship between two lonely young people, both outsiders living in London.
Gwenllian Higginson is Sophie, an apparently self-possessed computing professional originally (in this production, at least) from rural Carmarthenshire, who lives alone in the house purchased by her recently deceased father. Through an agency, she rents the lower floor to Tom Myles's Jonah, who has run away from a sheltered upbringing in a Christian commune.
What ensues is a self-consciously odd take on the quirky romantic comedy, which exploits then subverts the cute conventions of the genre.
Its primacy conceit is that while both Sophie and Jonah address the audience, and the actors interact with one another both as performers sharing the space and as other characters, our two protagonists are too insecure and messed-up to actually talk to one another.
Via an unlikely plot contrivance, though rooted in their complementary neuroses, they manage to vaguely connect, steadily inching towards meaningful contact, before a catastrophic incident entirely changes the nature of the game.
Higginson underplays her character's issues to the extent that her peculiar behaviour comes across as perfectly normal, and it is only through the eyes of Jonah, and other characters played by Myles, that we appreciate the extent to which she is having serious trouble coping with her grief.
Myles is more broadly comical as her oddball tenant, getting laughs by playfully letting the audience in on Jonah's unhealthy obsessive-compulsive tendencies.
Director Dan Jones makes the most of Porter's warm and idiosyncratically funny script, finding humour in the frequent scene changes and pointing up the physical contrast between the actors (Higginson being the taller of the two), even as their characters' inner journeys repeatedly converge.
Cadi Lane's niftily adaptable set transports us to a variety of locations, in conjunction with Anthony Jones's understated score and Helen Anne Robinson's subtle lighting design.
This is a bitter-sweet play, inviting empathy for its likeable (at least from a safe distance) characters and celebrating the messiness of life in general and relationships in particular. Critical Ambition's take on it is witty and engaging.
Reviewer: Othniel Smith