Blithe Spirit
Noël Coward
Theatre Royal Bath
Duke of York's Theatre
–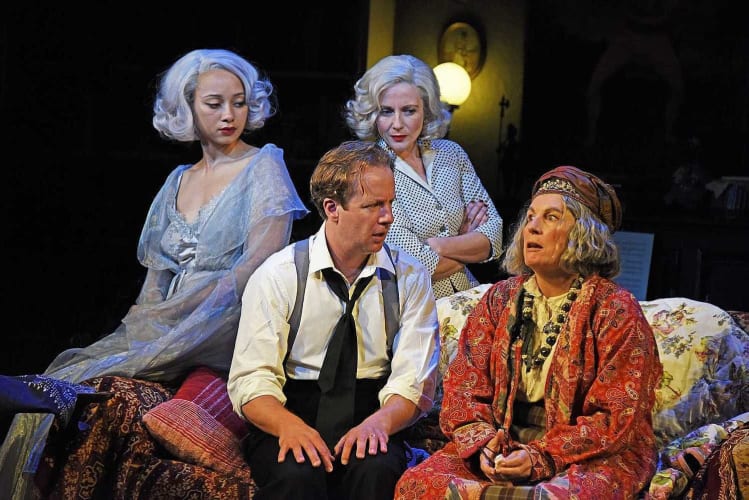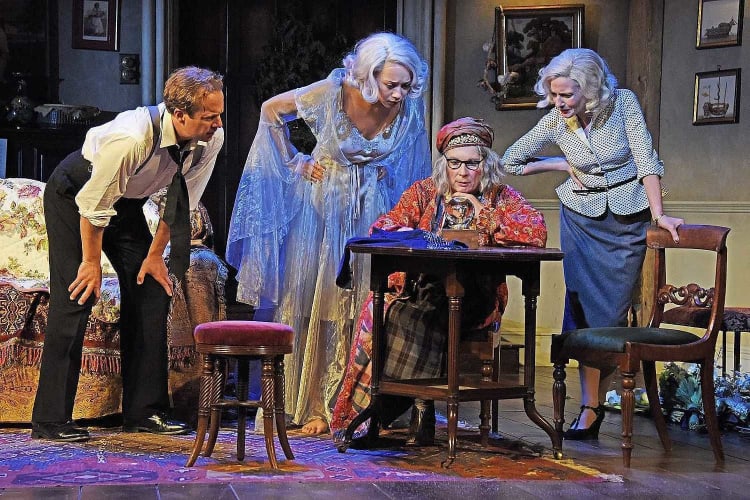 Sir Richard Eyre had a great success on both sides of the Atlantic a decade ago with his revival of Private Lives starring Kim Cattrall. This new production of Blithe Spirit, first seen at Theatre Royal Bath, has similarities, as the central couple the Condomines behave very much like their equivalents, Amanda and Elyot, in that play.
Ironically, Ruth is played by Lisa Dillon, who portrayed dippy Sybil in that London production. Now, she has graduated to the long-suffering wife of Geoffrey Streatfeild's Coward-like author Charles.
The upper-middle-class couple live in a comfortable Antony Ward-designed Kentish country house filled with books and typically English artwork. In an effort to obtain inspiration for his next novel, Charles invites local eccentric Madame Arcati, played by national treasure Jennifer Saunders, to what is intended to be a sceptics' séance. The home team inevitably gets more than it had bargained for as the colourful psychic and her child sidekick "control" Daphne deliver Emma Naomi as Charles's first wife Elvira.
Seven years of tiresome limbo have left the diaphanous deceased frustrated and mischievous, much to the delight of theatre audiences ever since the play first saw the light of day during the dark days of war in 1941.
The perennial scene-stealer is the two-paced maid Edith, on this occasion delightfully played by Rose Wardlaw, who spends the 2½-hour evening looking truly traumatised, not unreasonable given the events going on around her. While broad acting is definitely the order of the day for that role, from the front stalls it appeared that the other actors were also happy to accentuate their characters' feelings whenever the opportunity arose.
Jennifer Saunders, unexpectedly but floridly looking like the reincarnation of Labour Party minister Denis Healey, is at her best when affronted but otherwise stomps around like an elephant, looking for laughs to supplement those in the script.
The practically bigamous trio of Condomines are all amusing, Charles becoming increasingly frantic as events get out of hand, controlling Ruth frustrated in the extreme, while the ethereal Elvira swans around calmly causing trouble.
Blithe Spirit is the epitome of the well-made play, taking time to set the scene before building tension and comedy act by act until the evening reaches a peak with a dénouement that pulls yet another rabbit out of a capacious hat.
This is a popular play that regularly returns to the West End. The current version is undoubtedly amusing and will please Jennifer Saunders's legion of fans, along with those who are delighted by the play on seeing it for the first time. Whether it is one of those revivals that is remembered in years to come is more debatable.
Reviewer: Philip Fisher