Blue
Music by Jeanine Tesori, libretto by Tazewell Thompson
English National Opera
London Coliseum
–

Listing details and ticket info...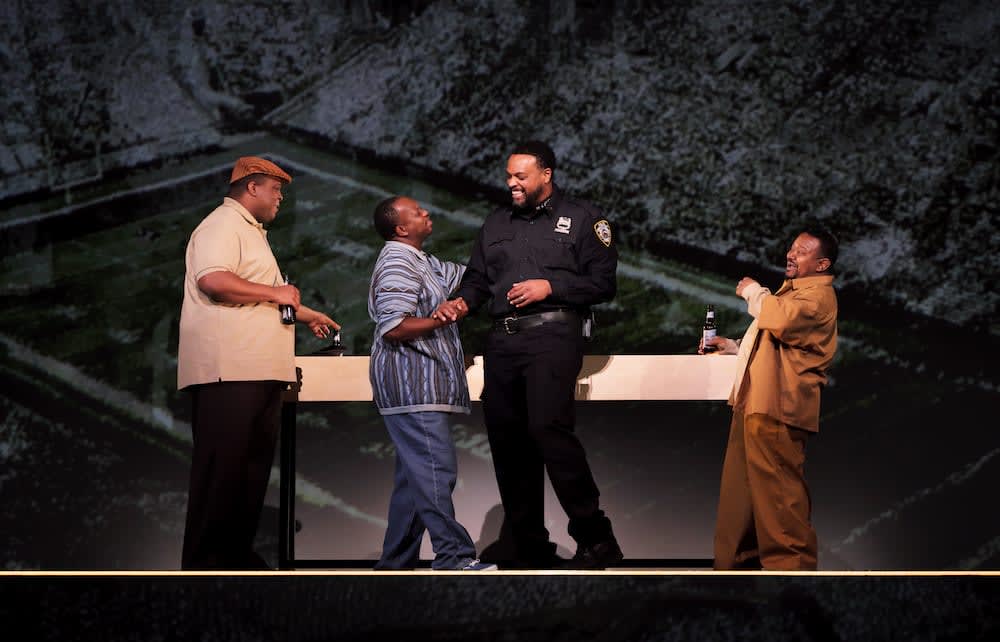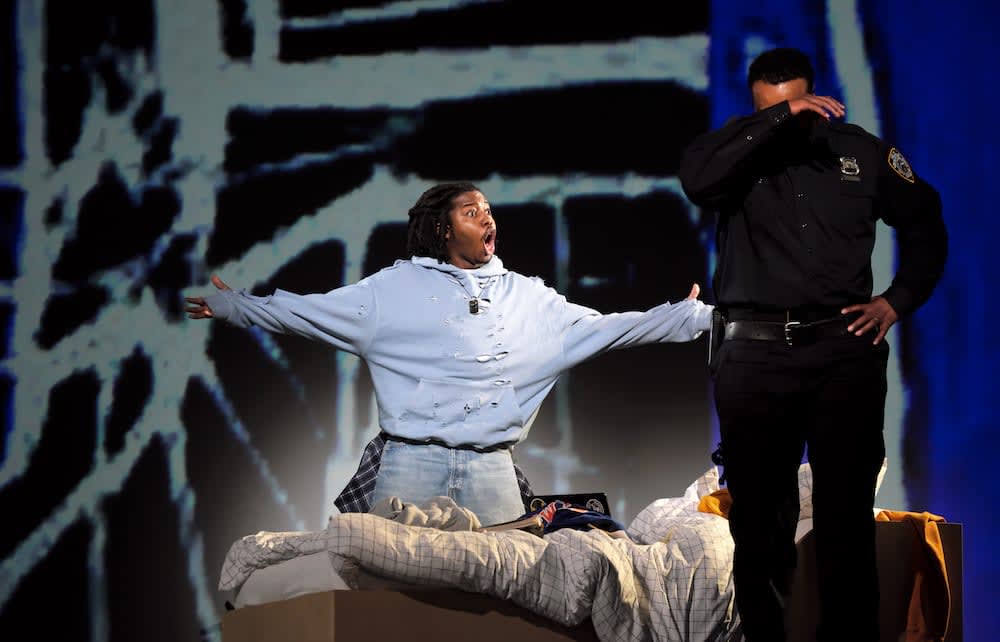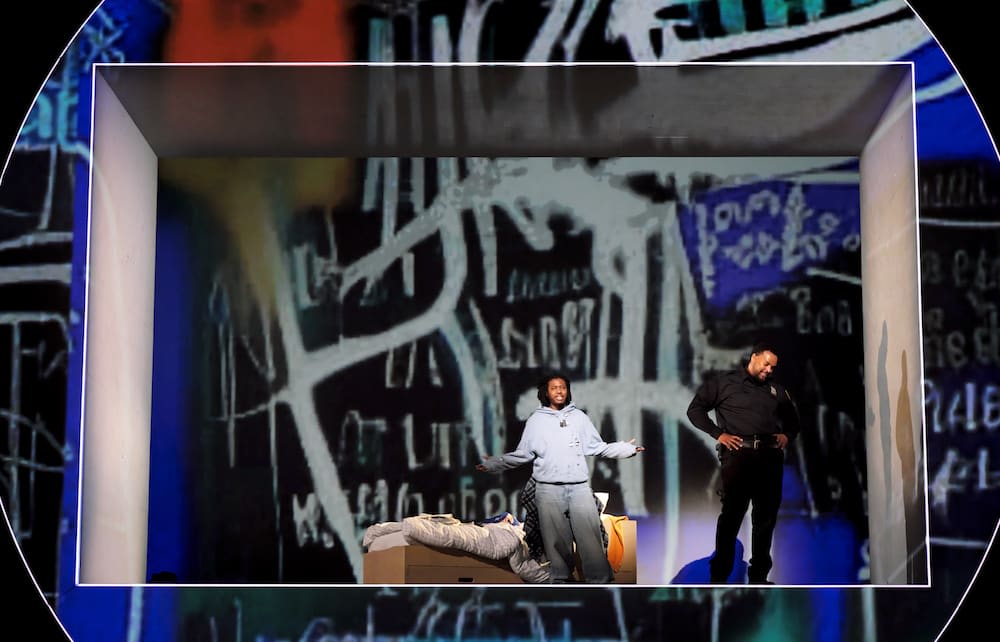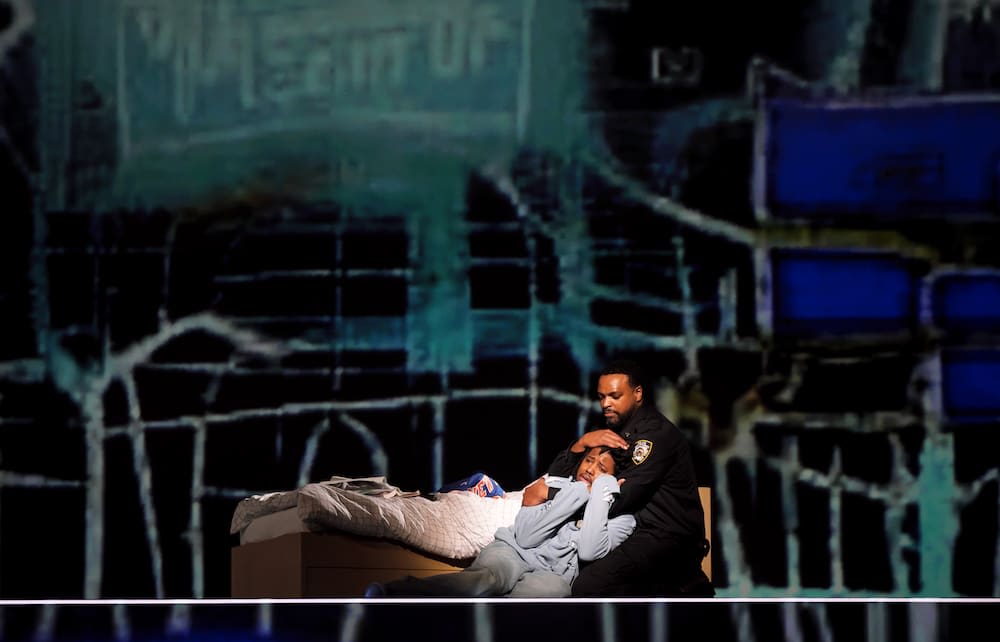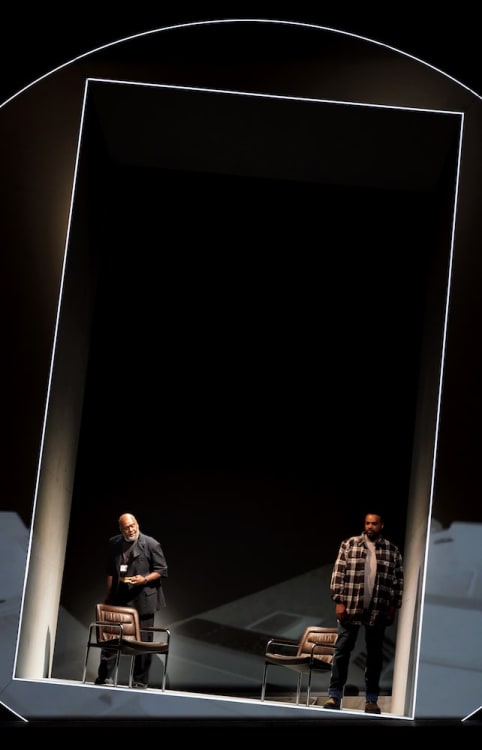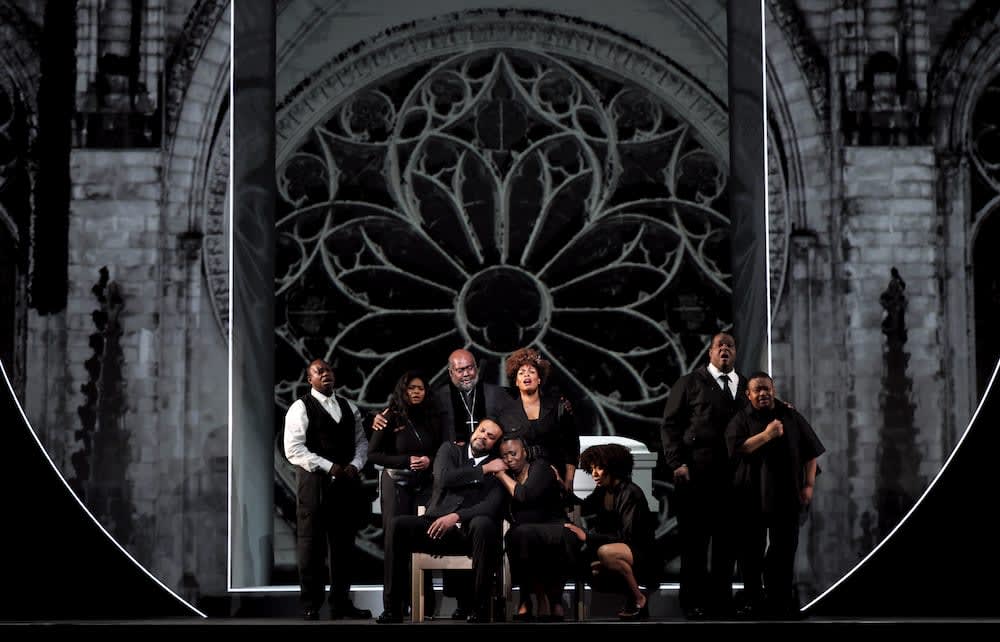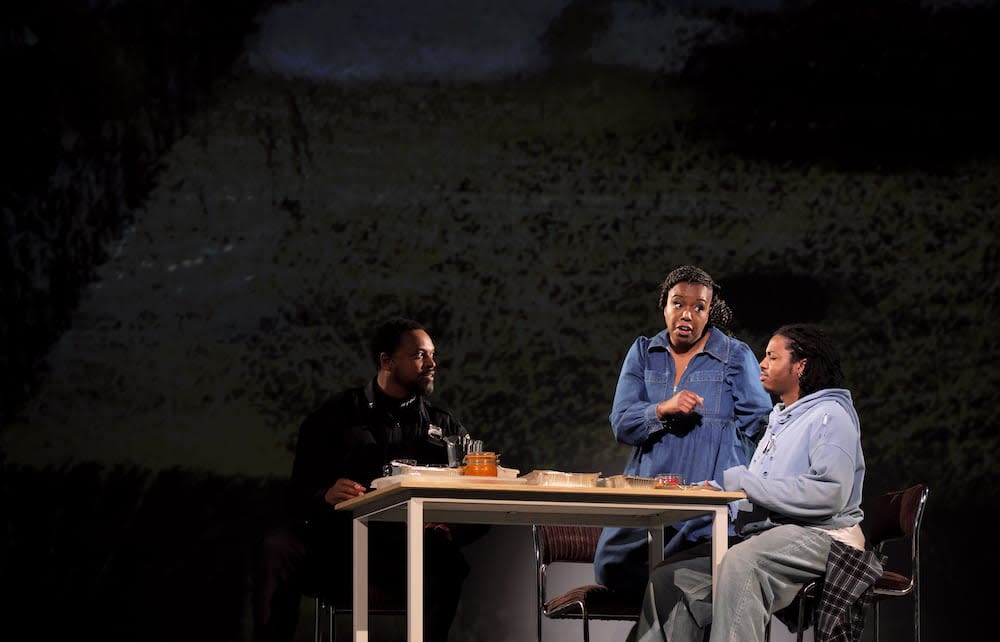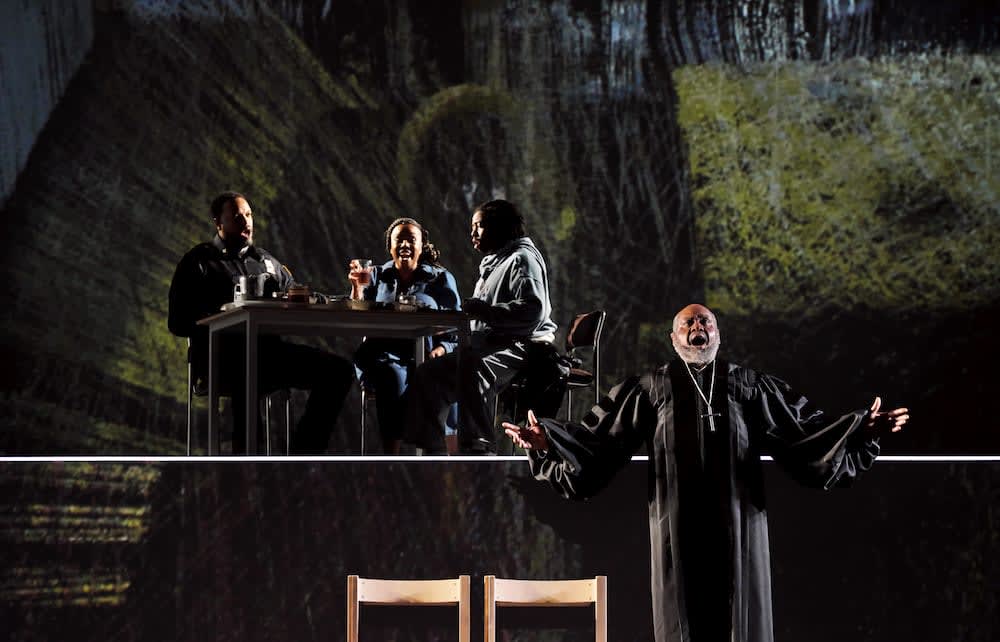 Blue as the uniform of a New York cop, blue as the blues and the spirituals of the formerly enslaved, Blue is a cry for justice, for Black Lives Matter, for black youth indifferently culled by white cops. In America it is gun crime, here it is knife crime, but the problem lies deeper, as we all know. It is the visible other, be it skin colour, gender, irrational prejudice and history, colonial history.
Blue is a simple topical tale of a God-fearing family whose only Son, a caring boy, is killed for what… for protesting silently. A tragedy from the first note—it is not difficult to anticipate its obvious trajectory. A predictable storyline: the first act ends with the Son's death, the second, as the programme summary simply states, "the family and their community grieve a great loss".
A boy is born to an African-American New York Officer of the Law, as the Father constantly tells his only begotten Son. Now that's a handicap for the boy. Home is a "penitentiary" for this anxiously policed teenager, who doesn't want to be "a white man's dog" in billionaire New York.
The Mother and Father are elated at his birth, but not so her three Girlfriends, who warn her of the dangers of having a boy in the present state of affairs. Boys get killed. The Father's friends, his three African-American Police Officer colleagues, are pleased—a boy! Though they are a bit distracted by the Yankees football game.
And so it comes to pass. The promising art student, the vegan, who goes on silent demonstrations, is shot, senselessly. The Father goes to the local Reverend and confesses he would like to shoot the killer. The Reverend gives him the usual homily. The Mother is, naturally, almost driven out of her mind.
The funeral takes place. The Father speaks for generations of black people—a plea we have heard so many times before, from Martin Luther King, from James Baldwin, from Nelson Mandela. On and on it goes. When will we realise that we are all the same, of one race, the human race?
A final scene of what was and what might have been: the happy family at dinner. If only the Son had not decided to try for justice. But what are the options? To protest or not to protest? To keep one's head down and be an eternal slave and second-class citizen?
Blue, set in Harlem 2007, then 2023, is a close collaboration between Jeanine Tesori and librettist Tazewell Thompson, who lives in Harlem: it is his story told with sharp wit ("a black exclamation point on white paper") loaded words and biblical anger, she is merely "visiting in this landscape as a white artist".
Recognised for her work in musical theatre, this is her third opera, and she's done a fine job, infiltrating melodies from the vernacular and a soundscape that speaks of being under siege. "I lay my burden down. I ain't gonna study war no more"—where have we heard that before…
Blue opened in 2019 at Glimmerglass Festival, it has finally made its way here after being staged by the Dutch and Washington National Operas. Tinuke Craig's direction (her ENO debut) is solemnly paced, the orchestra under Matthew Kofi Waldren is on fine form, but it's the performances that carry the emotion and angry message.
Bass Kenneth Kellogg reprises his much-praised role as the Father—a sympathetic loving Father at loggerheads with his Son—a generational conflict. His duet with tenor Ronald Samm's Reverend (not long ago Uncle Billy in It's a Wonderful Life) is a medley of styles, jazz, gospel, and musical theatre, emotion riding high. But "it's a white god".
Soprano Nadine Benjamin, former ENO Harewood Artist, blows the dust from the rafters. A thrilling voice, her joy and then her grief moves my companion to tears. Soprano Chanáe Curtis, Girlfriend 1 doubling as the Nurse showing the Father how to hold a baby (a touch of light relief), is another voice to remember.
But the outstanding voice for me is the South African tenor Zwakele Tshabalala, an ENO Harewood Artist, as the Son. A memorable performance on every level. Impassioned, dramatic, his voice soars.
However what captivates me as much is Alex Lowde's simple but effective set design combined with Ravi Deepres's video projections—aerial views of Harlem, the cathedral, football stadium. A brilliant idea to confine a rotating rectangular stage space inside a huge drum—it looks constructivist. And also make me think of a hamster trapped in its wheel—of history? Will the next generation release them?
ENO has done it again, widened its audience reach, on this 30th anniversary of Stephen Lawrence's death. And still there is talk of it moving. What does it take to justify it staying where it has been for decades?
Reviewer: Vera Liber