Blue
Rhys Warrington
Chippy Lane / Chapter
Seligman Theatre, Chapter, Cardiff
–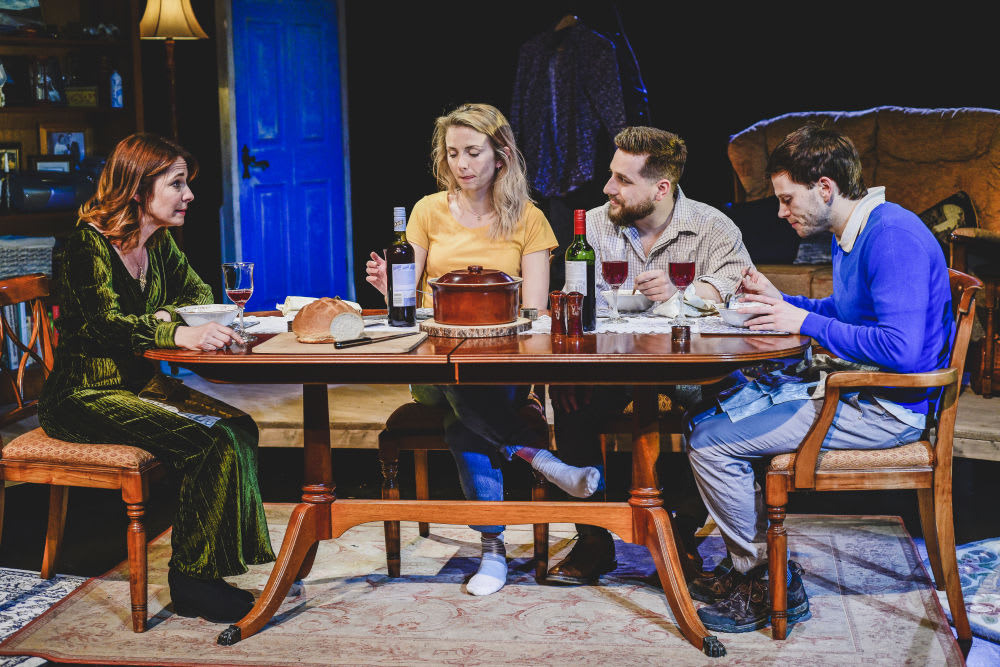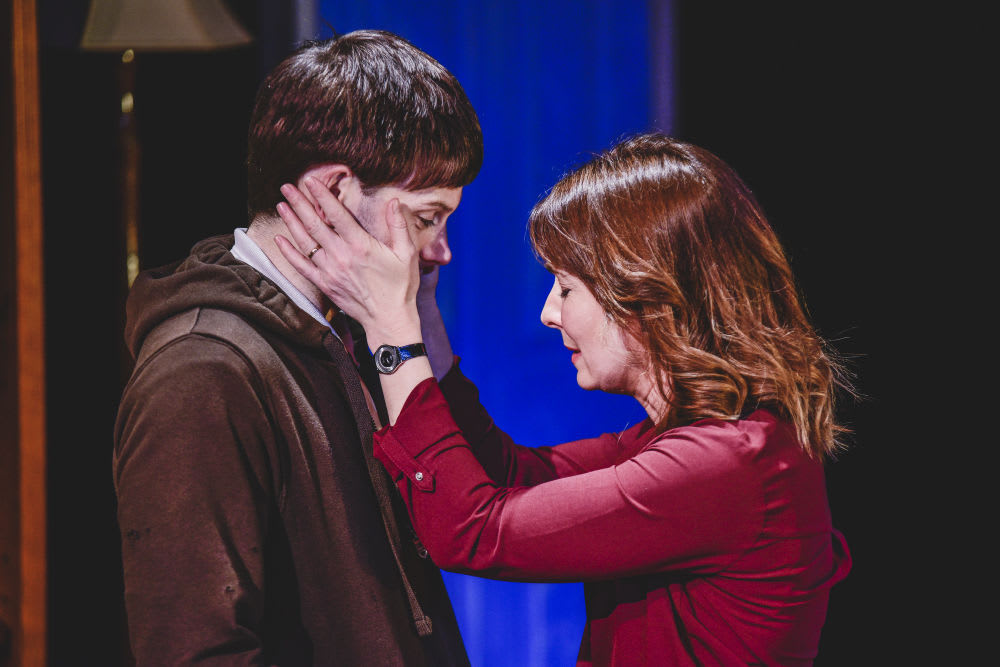 Blue is the second full production from Chippy Lane, the company on one of whose scratch nights last year's local hit Cardiff Boy first saw the light of day. Unusually, producer Rebecca Jade Hammond gets a "created by" credit here, having handed actor Rhys Warrington his debut as a playwright.
As the title suggests, the tale is ultimately melancholic, but there is plenty of harsh humour to see us through a rather bleak evening in the life of the Williams family.
Oliver Harman's meticulously assembled set situates us in a West Wales living room. Tic Ashfield's windswept sound design sets the tone—she also provides the contemplative electronic score which complements the action, alongside Ceri James's faux-domestic lighting design.
The first character we see is Gwydion Rhys's withdrawn Huw at his computer—we later learn that this is pretty much the full extent of his engagement with the outside world.
He has fled the scene before the real action begins—Sophie Melville's Elin, bringing a man she has met whilst drinking in town back to the family home. She is visiting, having found a job in London, and her intended conquest, Thomas—Jordan Bernarde—is the former student teacher of both her and her brother Huw (the title refers to a nickname he had for the boy); he is back in Carmarthenshire to take up a permanent post.
Their tryst is interrupted when the mother of the family, Lisa, played by Nia Roberts, returns home early from work. The stage seems set for a trousers-down farce, as misunderstandings occur; or even a sinister tale of an attractive alien interloper (Thomas being English) causing ructions within a family.
What follows, however, is something rather less playful. It transpires that Mr Williams senior is absent from the home for traumatic medical reasons and that his wife and children are each failing to cope effectively with grief and loss.
Director Chelsey Gillard deftly oversees entertainingly naturalistic interactions between the characters, whether they are bickering, at cross purposes, or failing to be seductive. Roberts manages to be both warm and brittle as the troubled mother; Melville reliably effective as the returnee who, despite her avowed metropolitan independence, finds herself reverting to childish petulance.
Bernarde is a solid, sympathetic, charmingly bemused presence—it emerges that Thomas has troubles of his own; and Rhys is utterly believable (if occasionally a little too quiet) as the socially maladroit, gay, introverted Huw.
Inevitably, as the evening progresses, there are awkward confrontations and messy revelations. In this respect, Blue is a family drama in a familiar vein, although, mercifully, Warrington avoids over-sentimentality. The play ends on a beautifully symbolic gesture, as the Williamses realise that healing will require facing some difficult truths.
With heartfelt, funny writing delivered by an excellent cast, Blue was warmly received by a near-capacity audience on press night; one trusts that this will continue throughout its run.
Reviewer: Othniel Smith