Breakfast at Tiffany's
Truman Capote, adapted by Richard Greenberg
Curve, Leicester
Theatre Royal Haymarket
–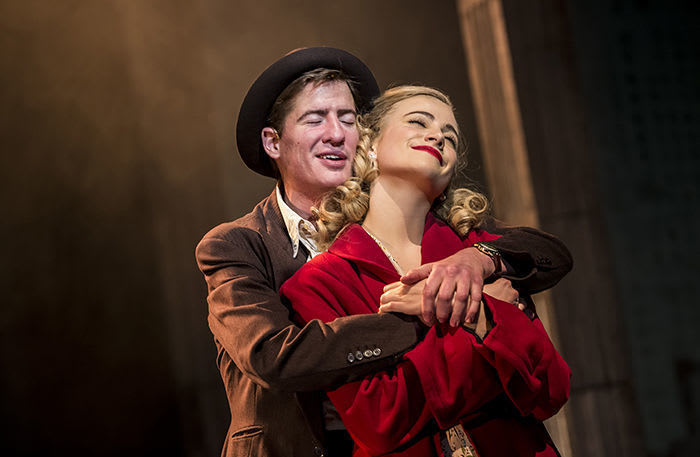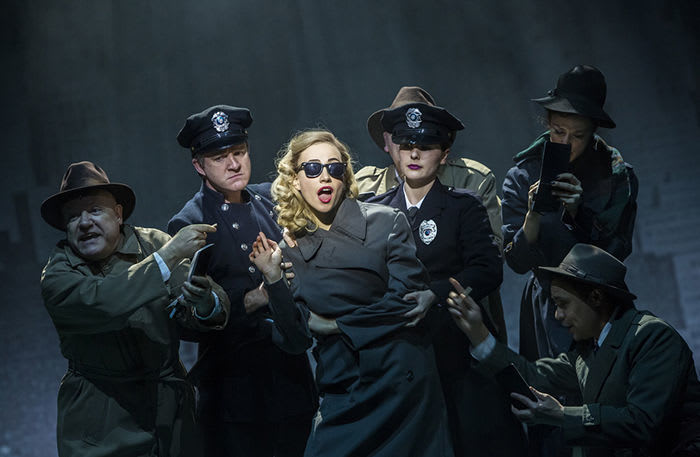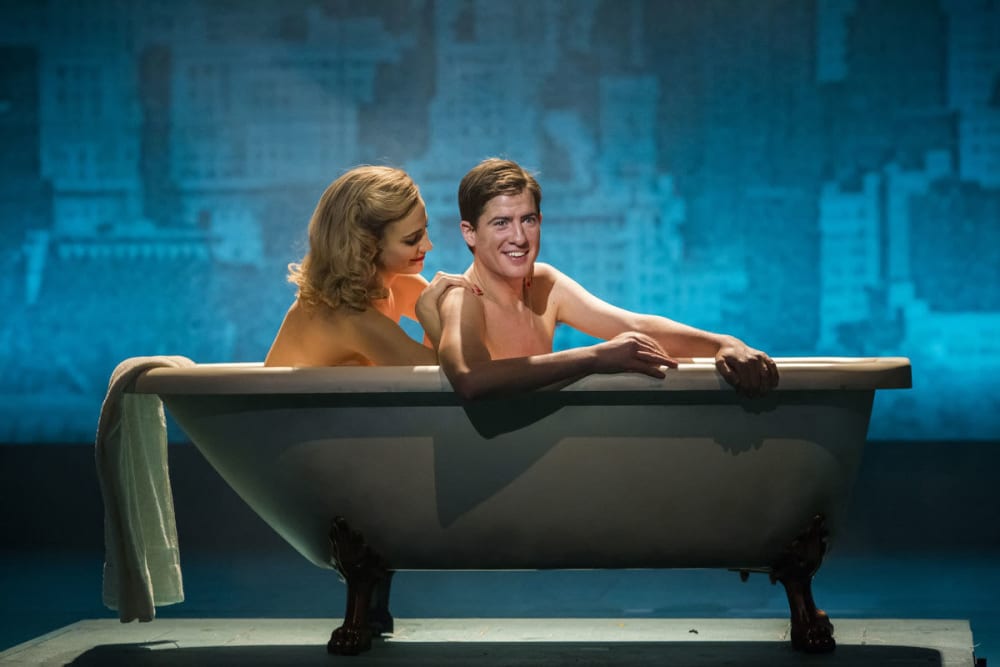 Breakfast at Tiffany's is a real star vehicle for the actors chosen to play the lovable goodtime girl Holly Golightly.
Everyone is likely to have an image of Audrey Hepburn taking the role in Blake Edwards's film version, while Anna Friel was tempted to make a rare stage appearance playing the part with considerable charm seven years ago.
Now, Nikolai Foster has enticed pop star Pixie Lott to make her professional stage debut in a production that started at the Curve in Leicester and now hits the West End's sumptuous Theatre Royal Haymarket.
The design concept from Matthew Wright is simple featuring symbolic settings that roll or fly in and out, enhanced by nostalgic images of Manhattan skyscapes.
American playwright Richard Greenberg's adaptation works hard to be faithful to the original novella, making the most of Truman Capote's rich love of language, without necessarily injecting as much drama as the West End's demanding habitués might prefer.
Miss Lott appeared nervous in the early stages at the performance under review, delivering her lines quickly following a framing scene in which Downton Abbey favourite Matt Barber's Fred has begun his narration in a bar, 15 years after the bittersweet wartime events that he recalls.
Like everyone else who meets the kind of gorgeous B-list celebrity famous for nothing but fame, Fred is intoxicated by his initial sight of his glamorous blonde neighbour. That is a mark of her allure, since on this occasion the leading man is either gay or possibly bisexual.
For the next 2½ hours, he illuminates the Runyonesque (think Guys and Dolls) tale of a rural fantasist who reinvents herself as a Manhattan icon.
Amidst the swooning men, there is much humour, not always fully realised, as well as a series of often quite shocking revelations that add colour to the evening. The highlight comes with the curtain moment as ageing Texan hick, Doc played by Robert Calvert, reveals a completely unexpected backstory that changes our perceptions of Holly forever.
Pixie Lott never quite makes her very sassy Holly Golightly into a fully rounded character nor does she often catch the element of innate innocence required to complement the surface brashness, though both actress and character have the capacity to charm when they choose. As one might expect, the chanteuse sings evening's handful of songs well, "Moon River" proving the undoubted highlight.
With such a popular star in the vanguard, Breakfast at Tiffany's should do well at the box office, without necessarily achieving the wit and pathos of the original book or iconic movie.
Reviewer: Philip Fisher