Brisk Singing / Mazur / Stronghold / An Italian in Madrid
Choreography Richard Alston and Martin Lawrance; music Jean-Philippe Rameau, Frédéric Chopin, Julia Wolfe, Domenico Scarlatti
Richard Alston Dance Company
Sadler's Wells
–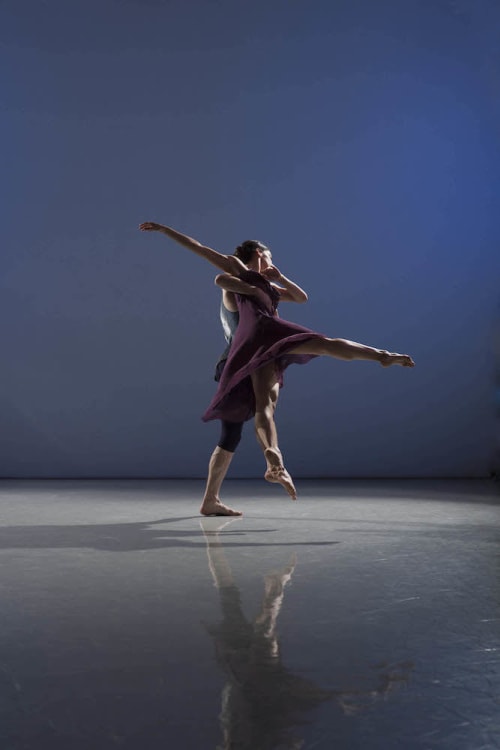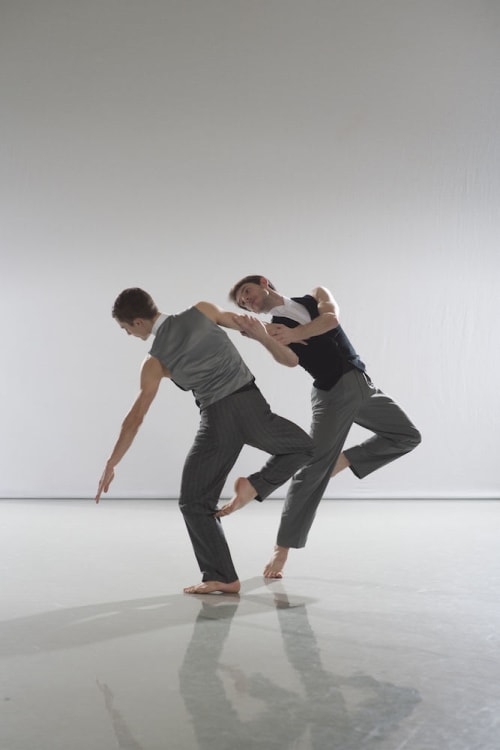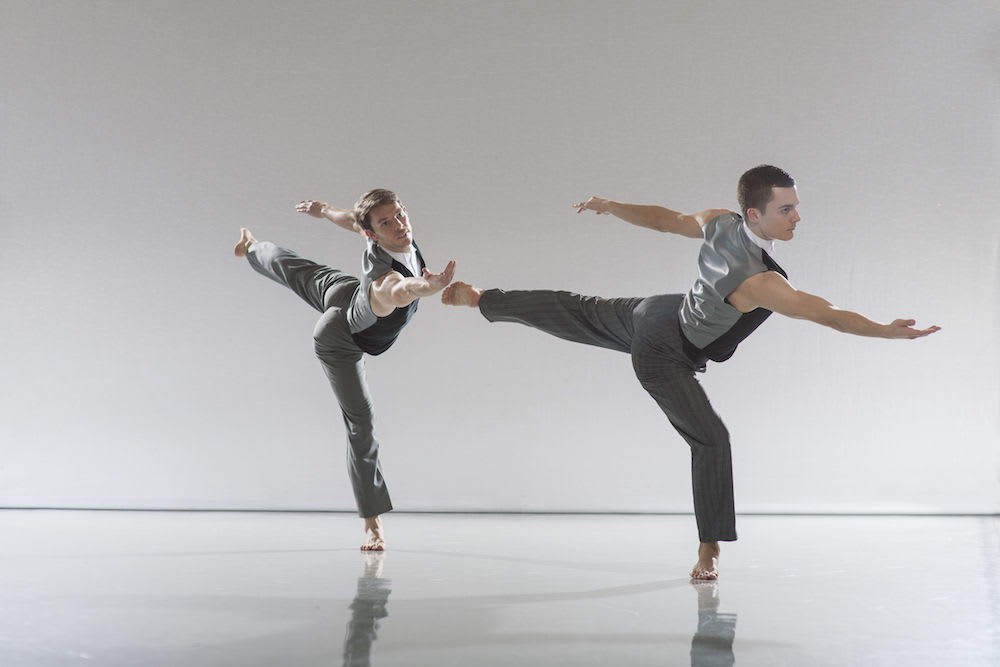 An Italian in Madrid—Richard Alston gives his generous programme of four dances the title of the last one in the running order, his latest work the pièce de résistance of the evening, an evening of delicious dancing and interesting music. But, before we get to it, we are led kindly through three strong pieces as a warm-up for a stunning finale.
Brisk Singing (1997) to Jean-Philippe Rameau's music from Les Boréades (1764) has Alston's signature swooping sycamore seed swirling moves, with something of Mark Morris about them. Expressive of the baroque music, its "choruses, recitatives and arias", formal and free flowing, a frisky frieze of four men and four women gambol joyfully like the wind under Charles Balfour's dappled light, and underline the music's phrasing in swiftly changing groupings, ending on a lovely duet.
Mazur, a glorious duet for two men, an ode to male friendship and Chopin's homeland, premièred at The Place last June to a great reception: tonight Nicholas Bodych and Liam Riddick are the close compatriots, brothers in arms, music their soul's impetus.
On Sadler's Wells' larger stage, the men, in striking new black velvet waistcoats, cut a charming quicksilver calligraphic dash. Riddick is outstanding, precise, spinning—with his shadow Bodych—an exposition of Chopin's mazurka music, played live on stage by Jason Ridgway on grand piano. An explication de texte one might say, a musical visualisation with all its delicate phrasing and pensive pauses.
Martin Lawrance's Stronghold, a new piece, is something else, a vigorous palate cleanser. To Julia Wolfe's eponymous composition for eight double basses ten dancers in everyday jeans and T-shirts, stride towards us. A flurrying, scurrying collage of movement, in point and counterpoint to dynamic strings, cohort groups form. Is this a battle of the sexes?
Hieroglyphic bodies ripple, twist and dart, weave shapes, link arms, as the music becomes more discordant. Harmony and conflict, a wall of vibrating visceral sound, one feels it in the gut, until a final solo from Ihsaan De Banya—the last man standing—ends the epic tale.
An Italian in Madrid refers to Domenico Scarlatti's move from Naples in 1719 via Lisbon to Madrid. In Lisbon, he taught the musically talented Portuguese Princess Maria Barbara. When she married Prince Fernando of the Asturias and moved to Spain, she took her Master of Music Scarlatti with her. There he "proceeded to write over 500 keyboard sonatas for the Princess".
Alston rather cleverly has integrated BBC Young Dancer finalist Kathak performer Vidya Patel into the Company, a transfusion of young blood into his mature veins, a mingling of influences, a new vocabulary assimilated into the familiar. And the seamless result is truly inspired and inspirational. Applause greets duets mid-number.
Liam Riddick is the smitten prince and Vidya Patel the modest yet eloquent princess, and what a successful union. Her poise and mesmerizing mercurial moves and his attentive delicate response set the heart a-beating: Scarlatti (De Banya in pink breeches) and the company (in Fotini Dimou's lovely costumes) elegantly frame a thrilling pairing.
Leaps and skips, twirls and whirls, the joy of life, in bucolic and courtly dance. Expressive arms and deep pliés, submissive yet sure, Vidya Patel is a striking regal presence amidst her attendants and courtiers. And her prince knows it as he dances to impress. Their solos speak volumes, their duets romantic and simply beautiful.
A musical concert—again the pianist is on stage—brought to vivid life, this is the best Alston I've seen in a long time: light and pastoral, disciplined and dazzling. Taking their curtain call Alston kisses Vidya's hand, as well he might, her shy beauty conceals dedication and love, which is surely what An Italian in Madrid is all about.
The Company tours to Bromley, Taunton, Newcastle and Wimbledon in April and May—Londoners get another chance to see An Italian in Madrid—it is not to be missed.
Reviewer: Vera Liber