Buttons - Another Cinderella Story
John Savournin and David Eaton
Charles Court Opera in association with The Rosemary Branch
Rosemary Branch Theatre
–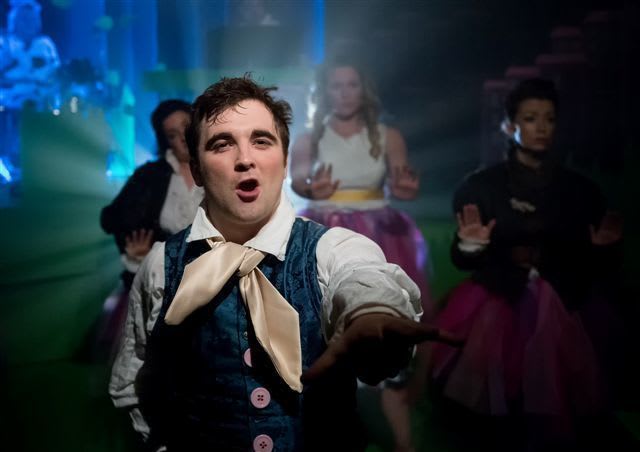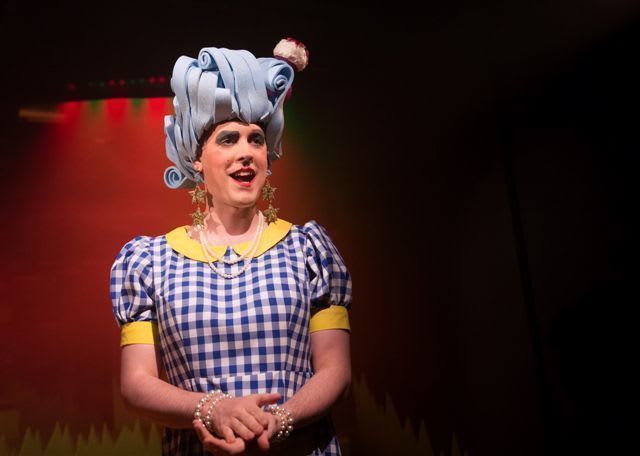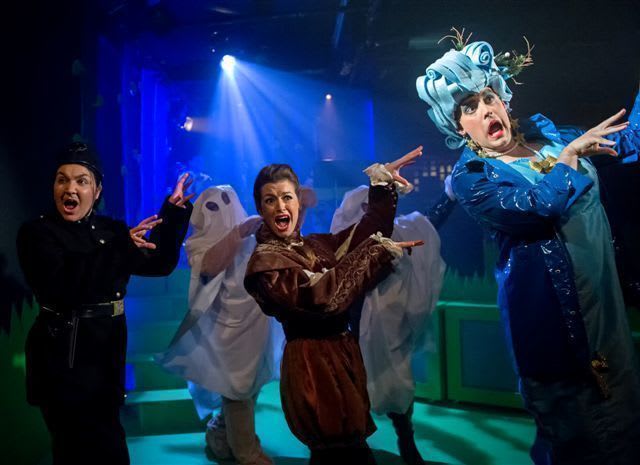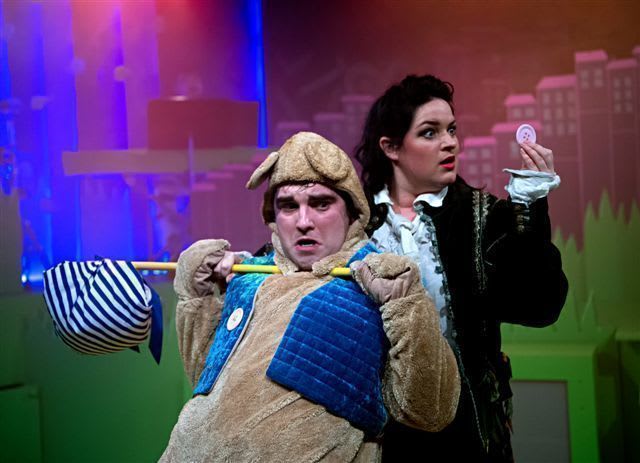 Charles Court Opera (CCO) describes this as a "boutique panto" and it is certainly not the common run of panto fare in the sophistication of its mix of traditional elements, operatic skills and originality.
This is the seventh year running that this team has created one of its pocket Christmas entertainments at the Rosie, establishing a tradition that those who have experienced their seasonal speciality will want long to continue.
In past years, the company has added to the usual fairy-tale Christmas repertoire with its versions of Robin Hood, The Three Musketeers and even Beowulf and this year, though they appear to have gone back to the ever popular story of Cinderella, anyone expecting the usual tale is in for some surprises.
It does feature Cinderella and Prince Charming and Dandini—and Buttons—but there are no ugly sisters and no wicked stepmother. It is Buttons, not Cinderella, who gets a transformation. He is Cinderella's beloved teddy bear whom his mafia Fairy Godfather turns into a real boy so that he can tell her how much he loves her. It is Prince Charming who is the villain, eventually exposed as the Magic Menace who has been imprisoning fairies to extract their fairy dust and magically make himself handsome.
Of course, every panto has to have its Dame—with CCO that is writer and director John Savournin playing Cinderella's mum Betty—and not only are Charming and Dandini played en travestie but so too is PC Pumpkin, whom widowed Betty has her eye on (in addition to a bloke in the front row).
Savourin is irrepressibly funny as Betty, an old hand at handling the audience despite his / her fresh face under his foam plastic, blue rinse coiffure. The rest of his team would be stiff competition if this were not such a co-operative cast. Amy J Payne is delightful as the equally love-lorne copper, Rosie Strobel a melodrama monster Prince, Nichola Jolley his sprightly Dandini and Simon Masterton-Smith a wonderful creation with just a touch of menace behind his gentle, organdie-skirted mafia Godfather.
Joanna Marie Skillett (a company newcomer) is a charmingly innocent Cinderella, quite free of any sugary nonsense and towering over Matthew Kellett's cuddly teddy bear. This Buttons has the audience sighing in sympathy when he thinks things aren't going his way, but this time he doesn't just have the audience on his side—it's Buttons who gets the girl.
Louie Whitemore and Kate Lane have designed a simple setting and colourful costumes that serve the production well, even making room in Rosie's bijou space for the band in black and white cow costumes (Betty and Cinderella have a dairy farm).
MD David Eaton on the keyboards (with Ben Calvert on percussion) is also responsible for the music, which includes clever arrangements of familiar numbers that range from Queen and Village People hits to snatches of opera, furnishing them with some hilarious new lyrics. They are splendidly sung, but these opera-trained voices are also real pantomime troupers.
This year, the company's well-established pastry-making routine seemed less raucous than usual, but you still might get caught by cream pie and the song sheet number nearly took the roof off the theatre.
This is a show where you don't have time to stop laughing; the tears just stream down your face. If there are any tickets left, grab them.
Reviewer: Howard Loxton