Buyer and Cellar
Jonathan Tolins
Menier Chocolate Factory
–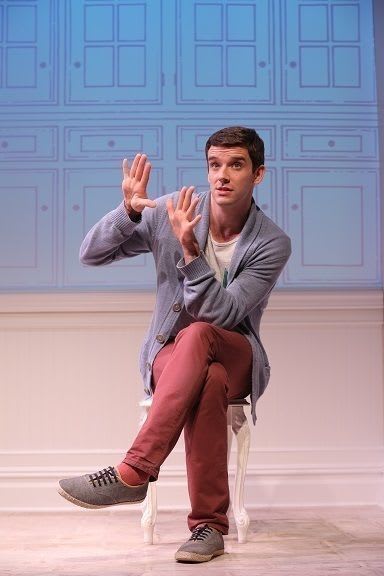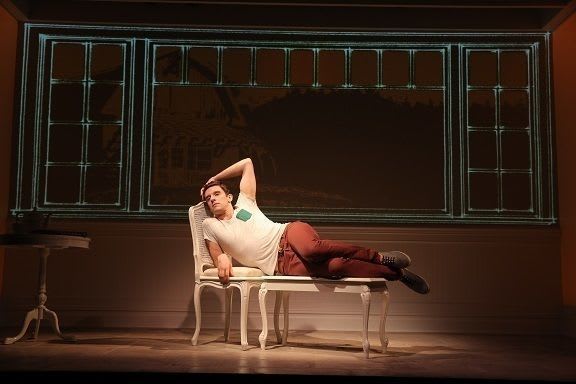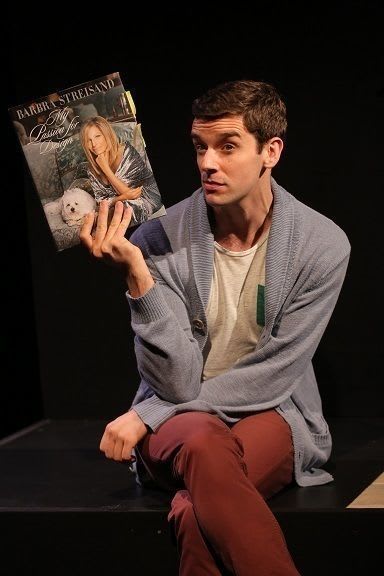 The only possible reason why the transfer of Buyer and Cellar from Off-Broadway at Barrow Street to London would not be a smash hit is its innate American-ness.
While some of the references might pass Londoners by, there is more than enough exuberance and fun, together with an outstanding performance, to keep audiences happy throughout this run.
The underlying themes may not sound particularly enticing unless you are gay but the presentation is so strong that this should prove to be a feel-good show for a universal audience.
The opening metatheatrical chatter is delivered by a super-relaxed Michael Urie as the Ugly Betty star deconstructs the 1¾ hours that are to follow. He painstakingly but wittily explains that he is an actor delivering a play by a man called Jon etc.
From there, under the expert direction of Stephen Brackett in a shrunken proscenium probably occupying only one third of the stage space, Urie proves himself to be a consummate character actor portraying the lovable Alex More and a series of characters, both real and invented.
The starting point for the storytelling comes when the unemployed actor is reaching rock bottom after ejection from a theme park in LA. To good fortune, he gets the opportunity to attend an interview in Malibu with the prospect of filling the role of sales assistant at the ultimate private basement shopping mall.
For almost any gay man, the knowledge that the sole customer is its owner, Barbra Streisand, would be the equivalent to a season ticket to queer heaven.
In fact, Alex bucks the trend in his indifference to the iconic actress and, as we hilariously discover, wannabe style guru.
However, the job is a breeze and when, the proprietor eventually turns up and takes the highly artificial role of ordinary shopper, our laughter is tempered by the affection that builds between the pair in a series of far-fetched but somehow always credible scenes.
The problem for Alex is that his partner, bitchy Barry, gets jealous, leading to strained relationships at home and work.
None of this sounds particularly engrossing but it is. That is the result of a happy meeting between Jonathan Tolins, who has written a beautifully crafted and constructed script that happens to be very funny, and Michael Urie. The latter is a stage actor with rubbery facial features and a gift for covering the occasional longueurs in the script with a look or move that entrances and amuses his guests.
Add all of this together and Buyer and Cellar will be a surefire London hit.
Reviewer: Philip Fisher