Calendar Girls The Musical
Gary Barlow and Tim Firth
Bill Kenwright
Everyman Theatre, Cheltenham
–

Listing details and ticket info...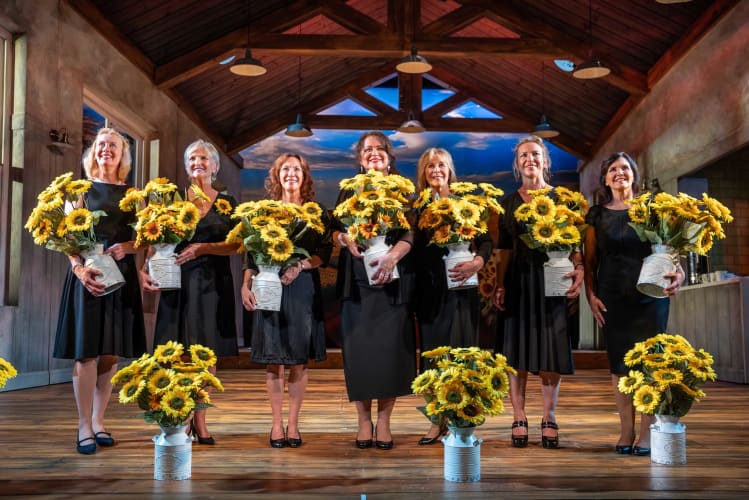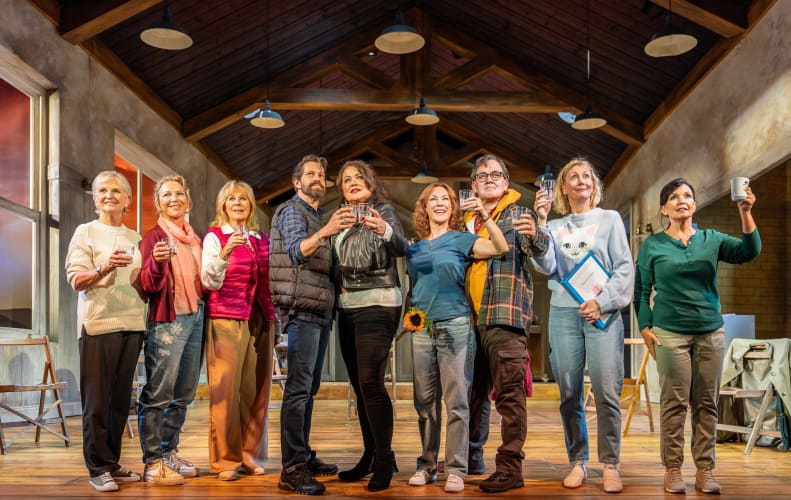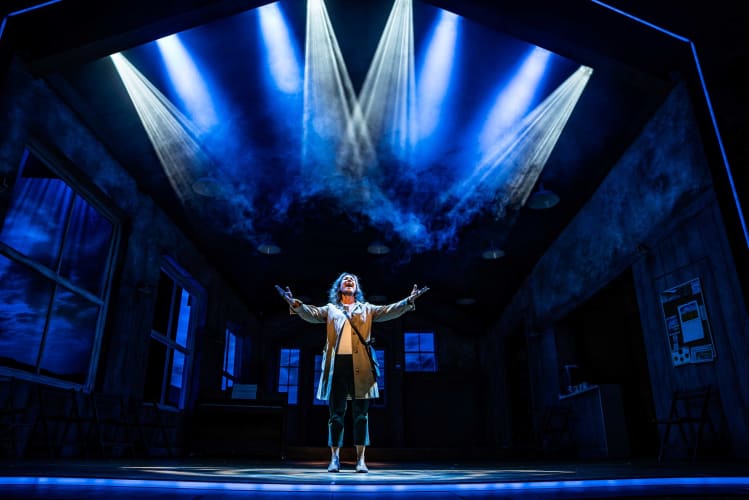 In a week when I attended the funeral of a friend lost to cancer, Calendar Girls The Musical proved to be an extremely poignant watch—a tale of seeking joy on the other side of devastating loss.
With a formidable touring cast, headed up by Tanya Franks (best known as Rainie in Eastenders) playing Annie, this fresh take on Gary Barlow and Tim Firth's 2016 original collaboration already has the creds before the sunflower-bedecked curtain raises.
You know you're in safe hands with an ensemble cast that includes a Nolan sister (Maureen Nolan as Ruth with her 'Russian Friend'), the legendary Marti Webb as Celia, one of the ridiculously talented members of the Robbins family (Amy Robbins as mischievous Chris) and acting royalty Honeysuckle Weeks as Cora. Add to that the fact they're singing Gary Barlow's incredibly witty lyrics and the resulting show is effortless.
In the song "Scarborough" (a place that's special to me too), Annie takes us on a journey from the minutiae of domestic bliss through waves of anticipatory grief as her precious husband John 'Clarkey' faces the ravages of chemo. "The duvet we bought in the new year's sales, It's patterned and bright and the size of Wales. Who holds the tops while I'm folding the tails if you don't." Tanya Franks's study of the raw stages of grieving rings painfully true for anyone who has lost someone close to them—and the injustice of the world around you as it continues on, oblivious to your own world having crumbled.
I should of course point out that I'm not the reviewer who seeks out productions featuring nudity (The Full Monty last week), but the calendar photography shoot scene is cleverly delivered, preserving the ladies' modesty with just the right amount of infectious humour. This is liberation over titillation after all. And if we're handing out celebratory glasses of home-brewed alcohol, Celia (Marti Webb) is fully entitled to a double measure for giving zero you-know-whats: "so I've had a little work done". You go girl.
These women are embracing their femininity, fully throwing off the societal constraints that dictate what's acceptable and attractive. And if that's not a message to jettison an empowered audience, cellulite and all, back out into the night air, I don't know what is.
Calendar Girls The Musical continues on to a further ten venues, ending in Norwich in April 2024.
Reviewer: Rachael Duggan