Carmen Disruption
Simon Stephens
Almeida Theatre
–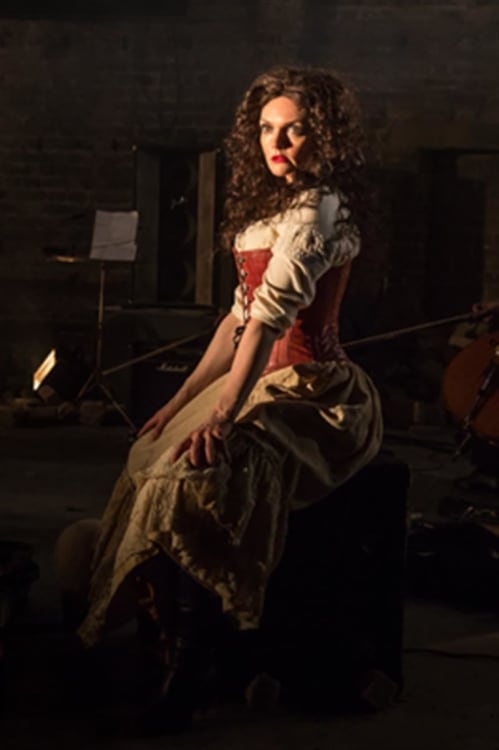 These days, cult writer Simon Stephens seems to regard the avoidance of any coherent plot as a badge of honour.
Instead, he prefers to let lonely individuals deliver seemingly barely connected narratives that frequently build to no more than a series of barely connected narratives.
That is broadly the structure and import of Carmen Disruption. This means that anybody attracted to the Almeida by the charms of Stephens's script for The Curious Incident of the Dog in the Night-Time will probably not know what hit them.
With the assistance of designer Lizzie Clachan, Michael Longhurst directs these meditations inspired by Prosper Mérimée's tragic love story on a stage set within crumbling walls that represent those of a failing opera house, whose glory has long since faded.
The stories are accompanied by a strangely composed musical trio comprising a pair of cellists and raven-haired singer Viktoria Vizin, who is the star of the production, delivering slivers of Bizet's opera in a sumptuous mezzo-soprano while languidly flitting around the stage.
The five stories packed into 90 minutes are told with little illustration other than through movement.
Sharon Small plays an opera singer who specialises in portraying the Spanish cigarette girl. Her current problem is a difficulty in distinguishing peripatetic real life from the imaginary stage equivalent.
In this play, where gender determination appears optional, Jack Farthing's Carmen is a beautiful, narcissistic rent boy so tied up in self-love that he barely sees the world go by, other than in terms of those who must surely be drooling over his physique (and new shirt).
Noma Dumezweni is Don José, a female taxi driver due to meet her long-lost child, now a man who has never forgiven her for deserting his father long years before.
John Light is a financial whiz kid who, having over-stretched himself on the markets, is attempting to find the one person in town able and willing to lend him the cool $220,000,000 needed to re-float the boat.
Finally as Micaëla, Katie West takes the role of a somewhat neurotic young woman struggling to come to terms with the desertion of her elder lover.
Each tells his or her story independently of the others, although there are very occasional connections to stimulate the audience's desire for coherence.
For the most part, though, what they get is a kind of vague, bleak vision of contemporary life and loneliness seen through multiple prisms without any attempt to reach a conclusion.
Reviewer: Philip Fisher