Carmen
Georges Bizet, new orchestration by Harry Blake, new English version by Robin Norton-Hale
OperaUpClose
Soho Theatre
–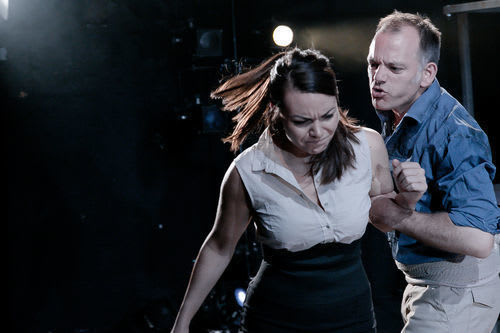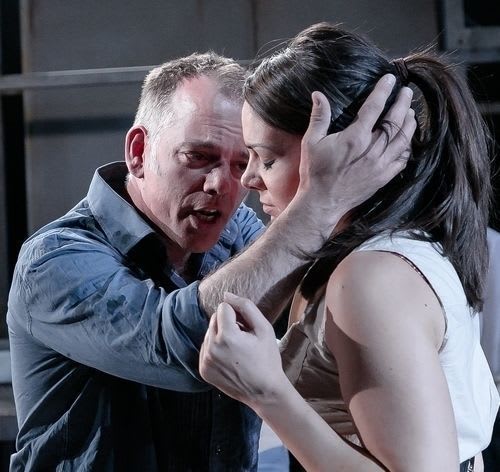 The enduring popularity of Carmen is amply demonstrated by the fact that, when this production opened at Soho at the beginning of August, it was the fourth variation on Bizet's opera in six months.
Its competition comprised Calixto Bieito's sumptuous operatic version for ENO at the Coliseum, Simon Stephens's Carmen Disruption at the Almeida and Matthew Bourne's The Car Man at Sadler's Wells.
Pleasingly, each is significantly different from the others, although clearly the two operatic versions are, at the very least, distant cousins.
Robin Norton Hale's formula with OperaUpClose is to create chamber operas that introduce new audiences to the art form but can also be appreciated by connoisseurs, primarily thanks to clever modern stagings and high quality performers who can usually act as well as sing.
This production is no exception, although her scaling is gradually moving upwards. For Carmen, the cast is not of Coliseum proportions but has reached nine, while the orchestra has increased from the original pianist to a quartet, led with gusto from the piano by Berrak Dyer, accompanied by the novel combination of a cellist, a violinist and a flautist.
Thanks to Harry Blake's orchestrations and the wonderful singing voices of the cast, this works surprisingly well.
The staging itself is updated to South America at an indeterminate time in the 20th century, bland costuming making confirmation of exactly when impossible to determine.
The opening set, which is merely dismantled a little during the interval, is dominated by a gigantic, peeling sign advertising the pleasures of tobacco.
This appears to be the frontage for the tobacco factory where Lilly Papaioannou's Carmen works and outside which she ruthlessly teases a lacklustre bunch of soldiers.
However, the fun threatens to get out of hand when the flirtatious heroine effortlessly but cruelly seduces Don José played by Michael Bracegirdle. Since he is already attached to his childhood sweetheart, Roisin Walsh's Micaëla with her gorgeous soprano, trouble must inevitably brew.
It really boils over with the arrival of the toreador Escamillo in the guise of the hunky James Harrison, whose bass is as fierce as his bullfighting.
The star of the night is Miss Papaioannou, who is no mean actor and has a deep, powerful mezzo that can blow one away in the relative confines of Soho.
In this version, some of the plotting can be relatively prosaic but it still boils up to a dramatic, tragic but suitably moral finale to the tale originally created by Prosper Mérimée.
OperaUpClose is never going to be able to compete with La Scala, the Met or Covent Garden but its cut-down, cut-price operas are always enjoyable and once again, Carmen delivers.
Reviewer: Philip Fisher