Cat on a Hot Tin Roof
Tennessee Williams
Young Vic Theatre
Apollo Theatre, Shaftesbury Avenue
–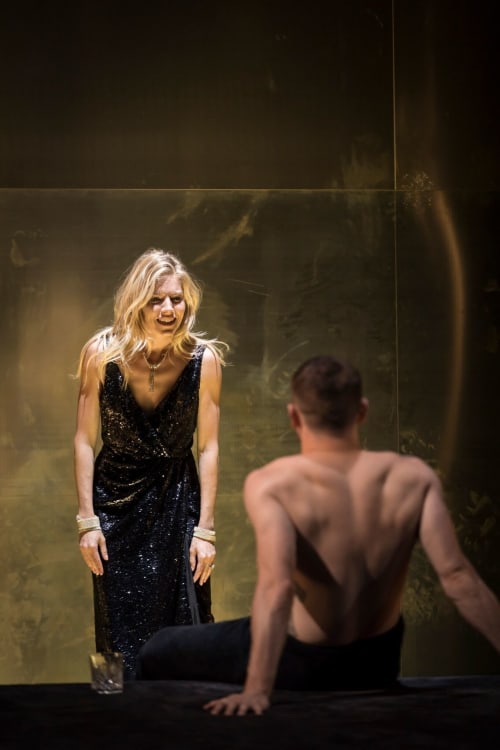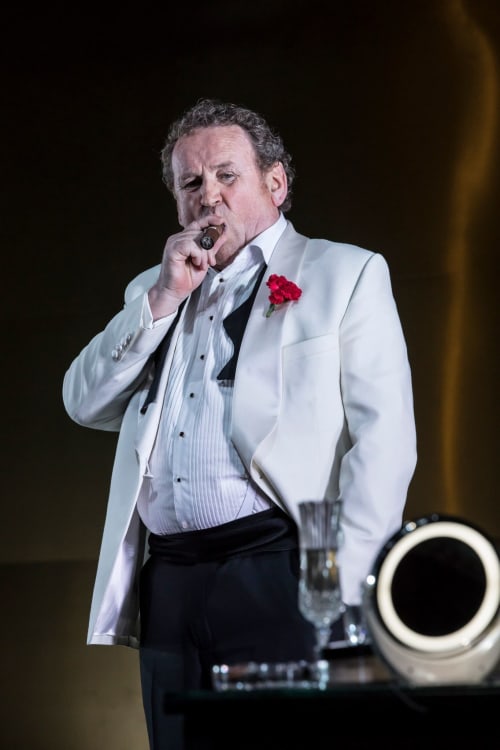 In the period since the beginning of the millennium when he took the helm at the Young Vic, David Lan has worked wonders. In particular, he has built such a reputation that some of the greatest directors and actors in the world are willing to take a break from more lucrative pursuits to work at his theatre, often then transferring into the West End.
However, as the Artistic Director announces his impending departure, Lan has decided that this 12-week run of Cat on a Hot Tin Roof is such a big event that it should start life on Shaftesbury Avenue.
There seems little doubt that, with a cast led by the trio of international film stars, Sienna Miller, Jack O'Connell and Colm Meaney under the directorship of Australian supremo Benedict Andrews, whose finest moment at the theatre to date was A Streetcar Named Desire with Gillian Anderson, tickets will go like hot cakes.
If one measure of a classic play is the desire of directors to create their own interpretations, then, like so much of Shakespeare, Cat on a Hot Tin Roof has made the grade even though it is less than 75 years old.
The last London production featured an all-black cast, while Andrews not only gives his version a spare, modern setting designed by Magda Willi, backed by a gigantic golden wall and garnished with lavish designer costumes courtesy of Alice Babidge, but also an updated text that subtly changes the nature of the work.
The opening showcases Miss Miller's talents playing catty Maggie the Cat who forces the heavily muscled and tattooed O'Connell as her unresponsive, alcoholic husband Brick to listen to an endless witty diatribe against his brother and sister-in-law, the admittedly odious, gold-digging Gooper and Mae (Brian Gleeson and Hayley Squires), not to mention their five sweet, no-neck monsters of children.
By the end of act one and an interval, barely 45 minutes into an evening that lasts two and three-quarter hours, the Mississippi battleground has been set.
The prize is big, an inheritance from Meaney's Big Daddy that runs to hundreds of millions of dollars and might be available earlier than anyone had previously imagined, following a cancer diagnosis.
Big Daddy is foulmouthed, disreputable and frankly not very likeable, as the best cutthroat businessmen are always likely to be, while Lisa Palfrey's Big Mama has the physique and personality of an oversized jelly.
Maggie has two hurdles to overcome, a feat that literally defeated her ex-footballer husband, who spends the evening in plaster supported by a crutch following a drunken attempt to regain his youth on the athletics track.
First, she has to persuade Brick to forget about his "pure" friendship for a deceased ex-sporting buddy, Skipper and seduce him enough to get her with child. On this occasion, it appears that at least Brick and Skipper genuinely were no more than friends.
Next, Maggie needs to see off Gooper, Mae & Co and help the almost suicidal, inarticulate Brick to win back the affections of his parents, both of whom will favour him given any chance.
The ending is unexpected and not too subtle but will leave viewers with much food for thought, particularly those that are familiar with the play.
The modern sensibilities are likely to appeal to a contemporary audience and visitors are will almost certainly fall in love with an assured Sienna Miller, while appreciating the efforts of her colleagues. There could be some debate about whether Jack O'Connell's interpretation of his character's taciturnity is smouldering or underplayed, but somehow the best scenes of the evening all involve Colm Meaney as the overbearing Big Daddy.
There is no question that the stars will make this a commercial success, while opinions on its artistic merits may be divided. On balance, though, this accessible, sexually-charged new take on an old classic is likely to have many more fans than detractors.
Reviewer: Philip Fisher