Charles Dickens : A Life
Claire Tomalin
Viking £30
527 pages
Released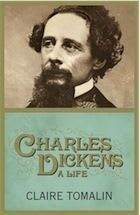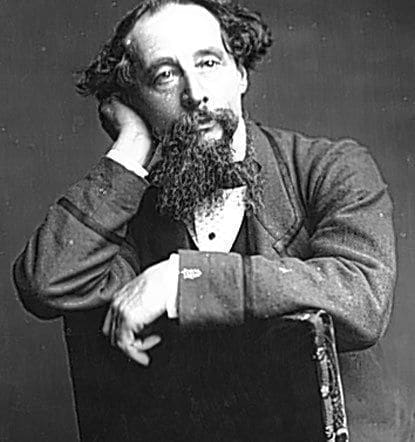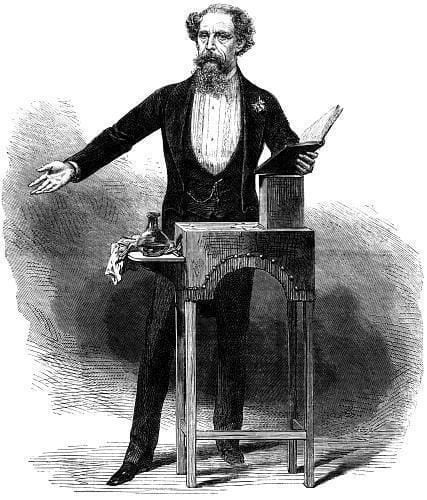 This year there will be a plethora of new books celebrating the life of Charles Dickens. This is the first of at least two reviews of such books that BTG will be publishing as we join in the celebrations to commemorate the 200th anniversary of the birth of perhaps Britain's greatest novelist.
Simon Callow has written a book that is specifically about Dickens and the theatre. Therefore, this review will concentrate on an exemplary portrayal of his life and works, rather than the strong theatrical connections.
It is remarkable that Charles Dickens ever became a writer given such a stormy and difficult early life.
With a profligate father who tried to follow the Micawber principle of not spending too much money but failed again and again spending time in debtors' prison, the future author's childhood was difficult.
After what started off as a cursory education, Dickens became a pre-teen factory worker and there was every possibility that he could have ended up spending his life as a vagabond or manual labourer but for a turn of family fortune that sent him back to school for a few more years.
His real business career commenced in a legal office that he did not enjoy but this led to work as a parliamentary reporter and soon enough a journalist.
The ability to write accurately and quickly that he developed during these years was put to good effect extremely quickly. By his mid-20s, Charles Dickens was a renowned novelist who created a business out of writing novels that were published in monthly instalments, commencing with The Pickwick Papers.
Despite his abilities to create popular masterpieces, interactions with publishers were rarely comfortable. This resulted as much from the writer's belief that he could renegotiate signed contracts. However, in the United States he had more of a case since there was no copyright for overseas authors meaning that anyone who wished to could pirate their works.
Soon, Dickens built a gigantic family with his willing but not greatly loved wife Catherine. This may have been part of the reason why, despite the fact that he had been a highly successful novelist for some time, Dickens failed to balance his financial books until the publication of Dombey and Son in his mid-30s.
Claire Tomalin is firmly of the belief that the best way of viewing Dickens's life is through the eyes of his closest friends and particularly the first biographer, John Forster. Indeed, Forster was a major influence on Dickens's life acting as a kind of literary agent and business manager as well as friend and support. Dickens summed the relationship up nicely when he described Forster as "my right hand and cool shrewd head".
Similarly, walks through the streets of London observing this meagreness of others' lives seemed to reinvigorate the tired writer in moments of great distress, as did charity work for fallen women.
From early on, Forster introduced Dickens to the great and the good and throughout his life, the novelist seemed to attract the companionship of famous writers, artists and society figures, not to mention royalty, both in England and abroad. Dickens was an inveterate traveller who seemed to enjoy nothing more than the hardships of finding his way to far-flung parts.
While his first visit to America was a challenge, taking almost three weeks on hellish seas in a paddle steamer that seem destined to end his life early, journeys to France and Switzerland became regular occurrences and he grew to like visiting the States as well, allowing a change of perspective as well as the chance to write travelogues.
The third part of the book provides a real shock as the upstanding, humanitarian Dickens forsakes married life at the age of 45. Poor Catherine had borne him 10 children by then but was bitterly thrown on to the scrapheap and treated as an enemy while her husband became obsessed with an 18-year-old actress by the name of Nelly Ternan.
This change of had knock-on effects on almost every aspect of his life. Now, Dickens reinvented himself as a performer presenting extracts from his books on stage to great applause and acclaim, while continuing to write more novels of the highest quality.
Miss Tomalin has written an extremely readable but well-researched biography that often has the pacing of a novel. The book covers the writings but also makes a good shot at understanding this driven man's motivations, whether in writing, family life, love or his desire to watch and take part in performance.
As such, it should be required reading for anyone interested in Dickens.
Reviewer: Philip Fisher