Charley's Aunt
Brandon Thomas
Menier Chocolate Factory
–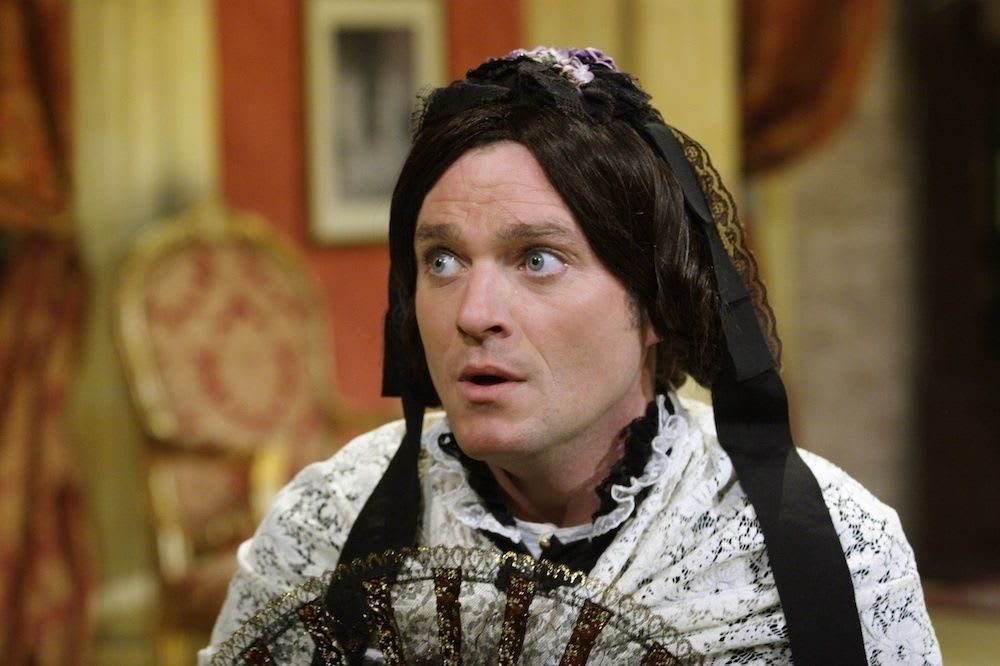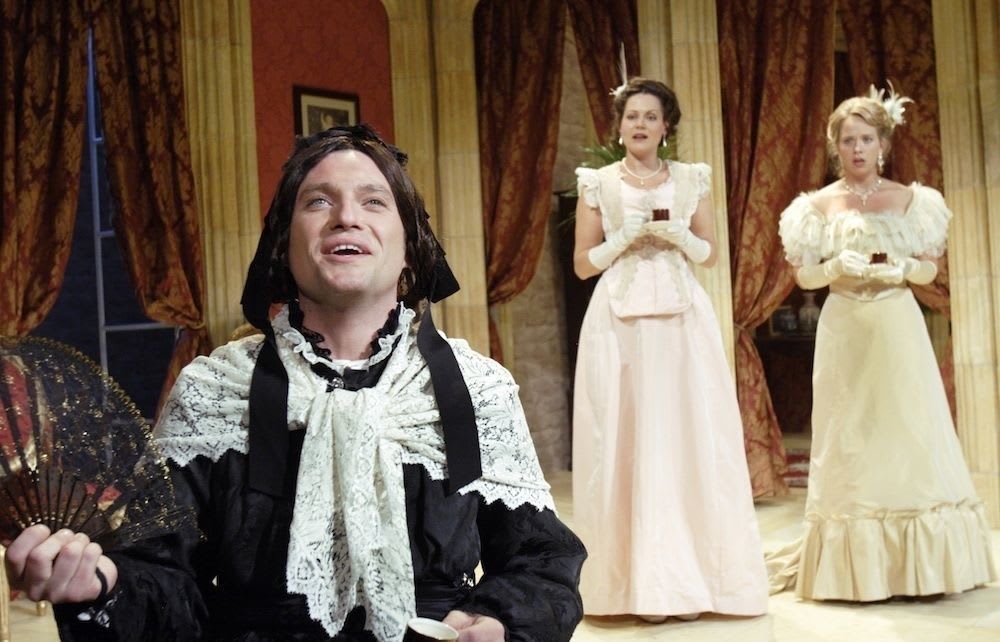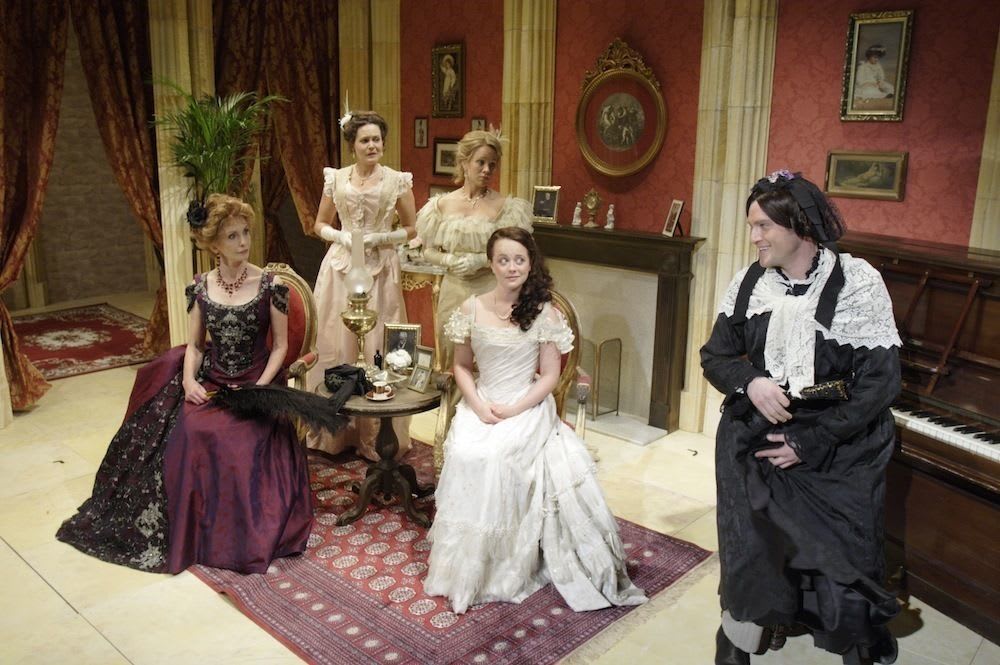 Charley's Aunt is a perennially popular comedy first seen in 1892, only a couple of years before Oscar Wilde wrote The Importance of Being Earnest, with which it has much in common.
The tone of Ian Talbot's revival is set by Charles Kay playing Brassett, a geriatric Oxford College servant (butler), who delights in mugging for laughs from the opening scene.
This takes place in the spacious rooms (stylishly designed as are the other settings by Paul Farnsworth) of Dominic Tighe's fresh-faced Jack Chesney. Like his pal, Benjamin Askew as Charley Wykeham, the lad with more class than brains is head over heels in love.
As both prepare to charm their little ladies, Kitty Verdun played by Leah Whitaker and Amy Spettigue by Ellie Beaven, problems begin to pile up.
The first is a missing chaperone but this is resolved by the impending arrival of Charley's newly-widowed but never seen Aunt from Brazil—where the nuts come from—an example of Brandon Thomas's love for a running joke. He is also a strong exponent of the slapstick sight gag, which generate the funniest moments during the 2½ hours (including intervals between each of the three acts).
The old lady's delayed arrival is resolved in an unexpected way by Gavin and Stacey's Matthew Horne, who works hard and will undoubtedly delight visitors from his large following.
He plays the very camp Sir Fancourt Babberley (or Fanny Babbs to his friends), who for reasons not entirely clear is reluctantly persuaded to cross-dress and take on the persona of the venerable exile.
This takes up most of the long first act along with the passion that he/she invokes in a couple of lonely fathers without a brain cell between them, played by Steven Pacey and Norman Pace.
The second act becomes breathlessly farcical with much misunderstanding and a lot of running around the college gardens in preparation for a sweet finale that is the making of the play.
The star is undoubtedly Jane Asher in the role of Donna Lucia D'Alvadorez, the real Aunt. She gets as many laughs through her calm charm as the rest of the cast with their excessive gesturing and rather effortful delivery.
Overall, this is an enjoyable evening, particularly the revelatory denouement, but those who prefer to let the text speak for itself might have preferred a more understated approach.
Reviewer: Philip Fisher