Charlie & Stan
Paul Hunter
Told by an Idiot
York Theatre Royal
–

Listing details and ticket info...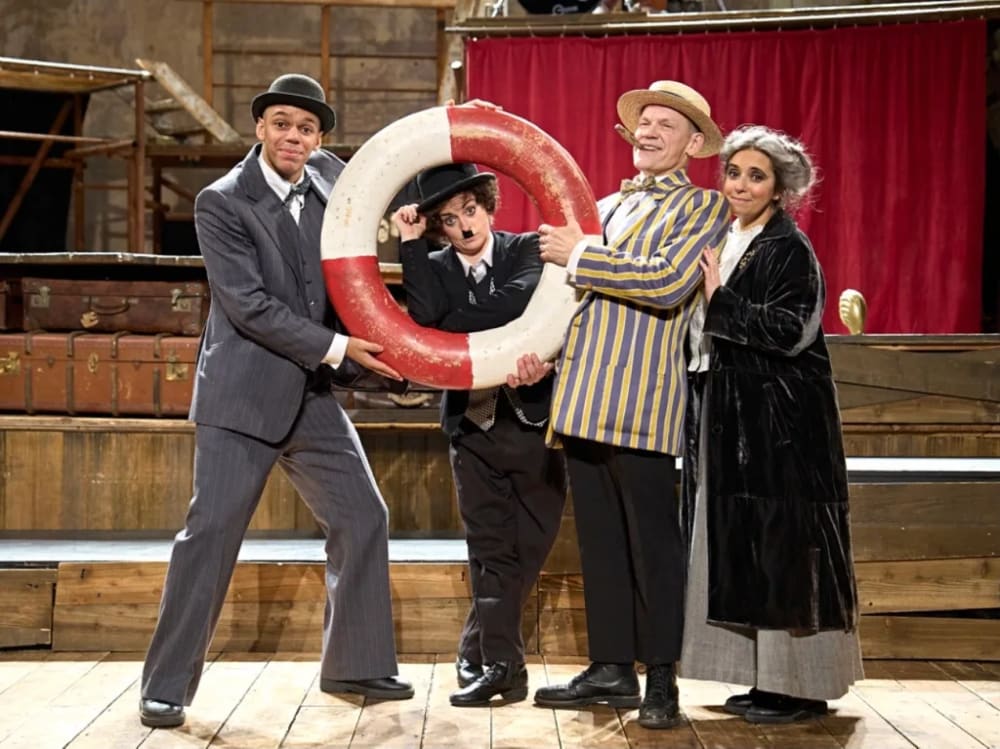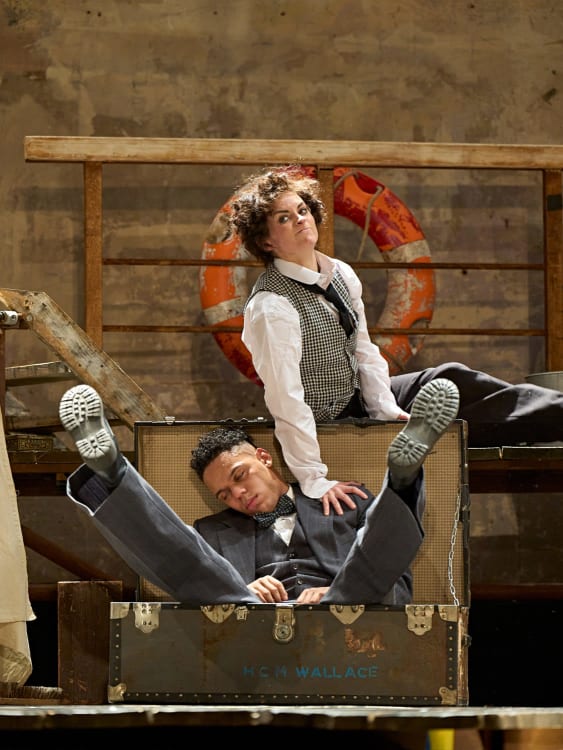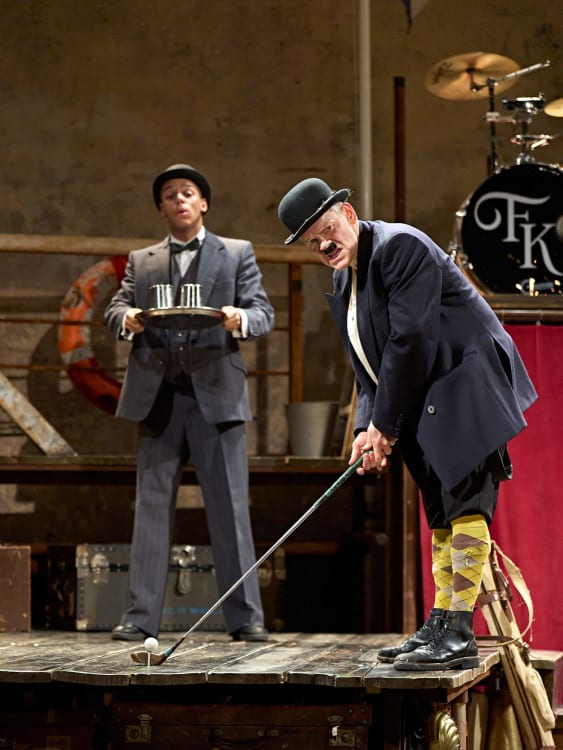 As a theatrical outfit, Told by an Idiot is not overly concerned with historical accuracy. In Napoleon Disrobed, for example, the company imagined what would have happened if the great French general had not—as the history books claim—spent his final years on the island of St Helena, but had instead swapped identities with a lowly sailor and returned to Paris. Charlie & Stan, which played to packed houses back in 2021, also plays fast and loose with history. However, in this case, writer-director Paul Hunter's typically zany comedy has some basis in biographical fact.
As icons of silent comedy, the names of Charlie Chaplin and Stan Laurel are often spoken in the same breath, along with those of Oliver Hardy (Laurel's famously rotund partner), Harold Lloyd and Buster Keaton. What is less well known is that these two Englishmen performed in the same comedy troupe before they made it big in America, and even shared a cabin on their fateful voyage from Southampton to New York in 1910.
In Charlie & Stan, Hunter provides a kaleidoscopic view of the two comedians, offering flashbacks of their upbringings (Charlie had a grim Victorian childhood, with an ailing mother and drunken father) and flashforwards to their later years. In one particularly poignant sequence, an older version of Laurel (Jerone Marsh-Reid) goes to visit Chaplin (Danielle Bird) in his mansion, but is kept waiting by the latter's officious butler. While this scene is highly speculative—like so much of the play—it makes psychological sense when one considers that Chaplin never mentioned Laurel in his autobiography.
Told by an Idiot has gained a deserved reputation for inspired silliness and comic invention. Every now and then, I find myself reminiscing about a wonderfully mad scene in Napoleon Disrobed where the eponymous military genius played tennis with a watermelon. Staged as a silent comedy, with piano accompaniment courtesy of Sara Alexander, Charlie & Stan is filled with exquisitely accomplished moments of slapstick. I imagine that your enjoyment of the production will depend on your fondness (or perhaps tolerance) for silent comedy—one thinks, for example, of Ian Hislop trying to bin Chaplin in Room 101—but, fortunately, I have considerable affection for these two funny men.
On a more critical note, the narrative thread of the show does become somewhat tangled in the middle, meaning that I couldn't fully appreciate one otherwise enjoyable sequence in which Chaplin accidentally killed a man and threw his body overboard. That being said, I found the episodic nature of the piece mostly enjoyable and easy to follow.
Danielle Bird and Jerone Marsh-Reid are delightful in the title roles, skilfully capturing their characters' distinctive physical tics. Whereas Bird's Chaplin is full of restless energy, Marsh-Reid's Laurel is notably more restrained. The agility of the two performers is equalled by Sara Alexander and Nick Haverson, who wittily embody a range of supporting characters. In one beautifully observed sequence, Haverson transforms into Oliver Hardy by shoving a cushion up his shirt and applying a strip of tape to his upper lip. The props may be crude, but his facial expressions and delicate finger movements immediately convince the audience of his transformation.
The inventive, multi-tiered set, designed by Iona Curelea, provides a versatile space over which the performers can climb and perform various bits of athletic clowning, and Zoe Rahman's musical score perfectly resembles the propulsive piano playing that was once used to complement silent comedies.
Charlie & Stan is an awful lot of fun, and a suitably affectionate tribute to a pair of brilliant comic performers. Charlie Chaplin and Stan Laurel never performed as a double act, but for 90 action-packed minutes we are allowed to imagine what might have been.
Reviewer: James Ballands