Children's Children
Matthew Dunster
Almeida
–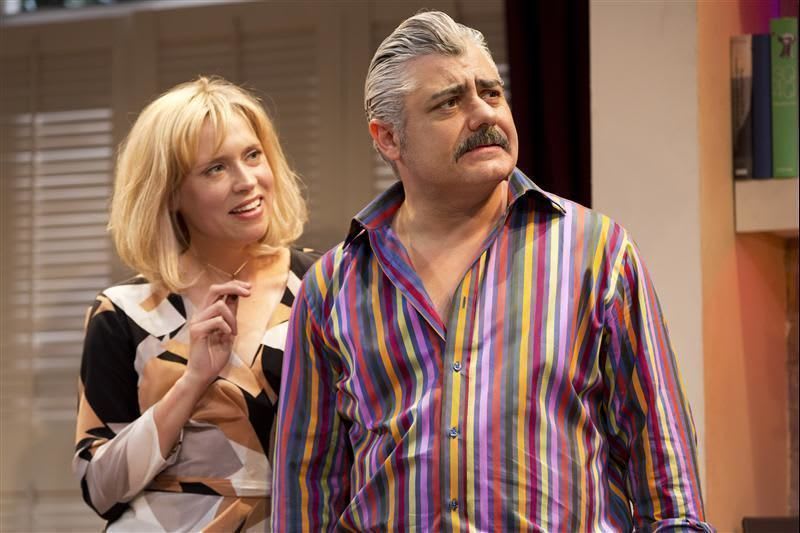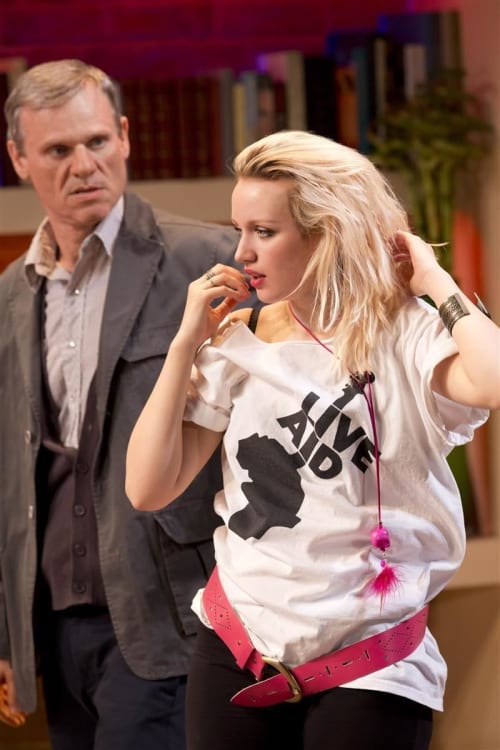 Matthew Dunster is a good actor, a talented director and with You Can See the Hills, penned one of the best solo plays seen in recent years.
Children's Children does not live up to the heady expectations that his record to date promises. It is a glorified soap opera about an assortment of odious media people having a bad time. In fact, they have three bad times spread across a period of around five years.
The actors do their best in trying to portray people that are all shallow and self-centred either wallowing in misery or, when things are going well, lording it over their less fortunate so-called friends. To make matters worse, as none of them has an interest in listening to any of the others it is hard to warm to them.
The first act sees host Michael in his pomp. Darrell D'Silva plays the kind of TV presenter who has fallen for his own hype, talking pretentious rubbish even at home.
For not entirely apparent reasons, he and Beth Cordingly, in the role of his trophy second wife Louisa, are entertaining Michael's oldest friends. The guests comprise a couple of unsuccessful actors, their moody daughter Effie and her long-suffering partner, inventively named Castro.
By the end of the evening, Michael has agreed to lend Trevor Fox's grim Geordie Gordon a cool quarter of a million in cash, on the weakest of premises.
The second act sees power shifting. By now, Gordon and Sally (played by another Sally—Rogers) have secretly set up home with their dependents in one of Michael's spare mansions. There, Gordon's long-awaited chance to enjoy a little schadenfreude is fulfilled when sleazy Michael comes a cropper with the kind of story that the late, lamented News of the World would have loved.
After the interval our third location is the newly-successful Sally's home in Camberwell, at Gordon's wake, not that you would know it from the behaviour of his family and friends, who are all obsessed by their own interests and past vendettas.
It does though allow John MacMillan playing Castro to launch into an impassioned speech in defence of the planet and the threat that oil giants pose to it, presumably representing the writer's heartfelt and very worthy opinions on stage.
Jeremy Herrin's production benefits from three stylish sets designed by Robert Innes Hopkins and might best be remembered for the professional stage debut of Emily Berrington, still studying at Guildhall but already the possessor of an abundance of skill and stage presence, which she demonstrates portraying malign beauty, Effie.
Reviewer: Philip Fisher