Choir Boy
Tarell Alvin McCraney
Manhattan Theatre Club
Samuel J Friedman Theatre, New York
From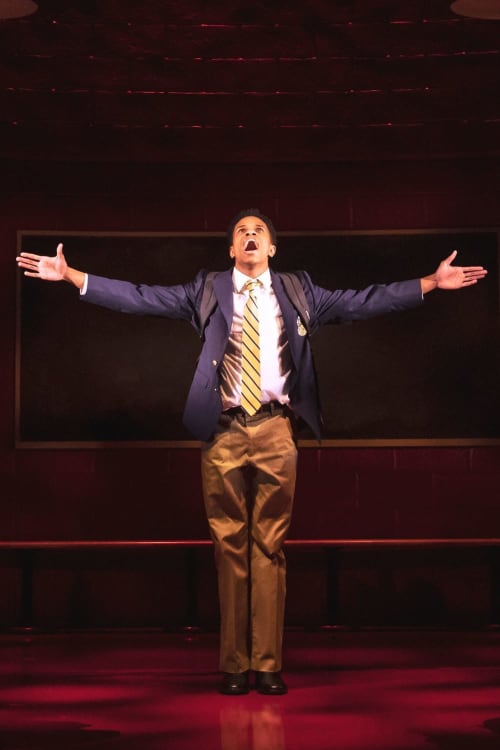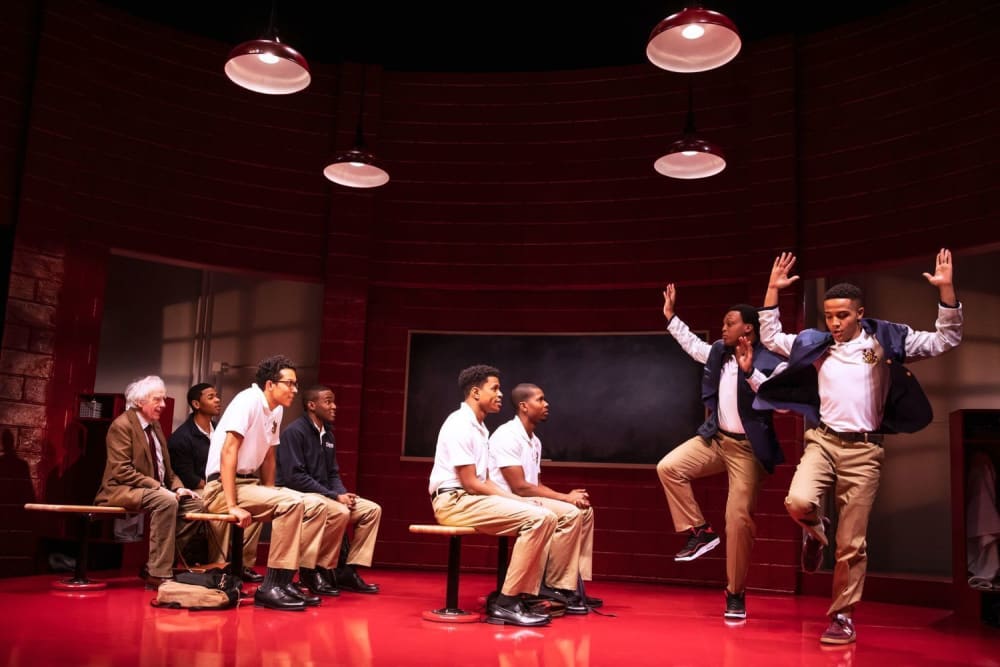 Choir Boy was first seen in the Royal Court Theatre Upstairs in 2012 prior to a US debut at Manhattan Theatre Club.
Five years on, the American production has finally made it to Broadway under the direction of Trip Cullman.
Before a word is spoken, audience members will have been enchanted by the first of a stream of delightful a capella spirituals delivered by a school class whose behaviour is considerably less angelic than their singing.
The Charles R Drew Prep School for Boys might be likened to a black American Eton, packed with posh rich kids who enjoy entitlement and expect to be the next generation of Masters of the Universe. The crème de la crème will eventually do so, but first they are likely to be part of the school's choir.
These teenage boys can also be cruel, none more so than J Quinton Johnson's Bobby Marrow, who believes that he has an in-built advantage in that the school principal, played by Chuck Cooper, just happens to be his uncle.
Possibly as a result of jealousy or maybe merely because he is innately malign, Bobby begins to pick on the choir's natural leader Pharus Jonathan Young, who just happens to be homosexual.
Jeremy Pope plays the youngster with a gorgeous voice as very knowing and proudly but excessively camp.
Initial provocations from Bobby lead to trouble but, following the private school (public in British terms) ethos, no young man would ever "snitch" on a fellow pupil, however bad his behaviour.
What turns into a battle royal for the choral crown begins to involve others and grows increasingly uncomfortable for all concerned.
The headmaster takes the view that it is best to pour oil on troubled waters, desperate for the kind of quiet life that all school principals will favour given the choice.
His chosen solution is the recall from retirement of a wise soul who shows few of the traits one that would normally expect to see in schoolteachers, who are typically results-driven rather than employed to broaden the imaginations of their charges. Austin Pendleton takes the role of a man well beyond normal retirement age who just happens to share his name, which may not be entirely coincidental.
Using unorthodox means, Mr Pendleton does his best to introduce the pupils to a different outlook on life, which he hopes might just help to calm the competitive instincts of Bobby and Pharus.
The ending might be relatively predictable, but it also provides a worthwhile commentary on the nature of privilege even in these democratic times.
Choir Boy is a play that takes on important issues, race, class, sexuality and privilege and, while it does not come up with answers to every question, this is a thought-provoking play of the kind that all too rarely makes it on to a Broadway (or West End) stage.
Reviewer: Philip Fisher