Ciphers
Dawn King
Out of Joint
Bush Theatre
–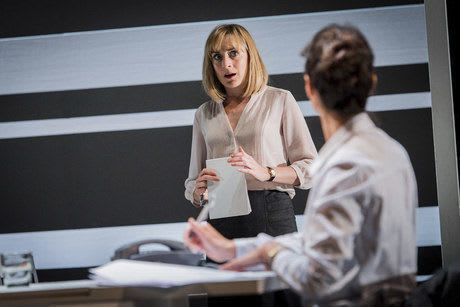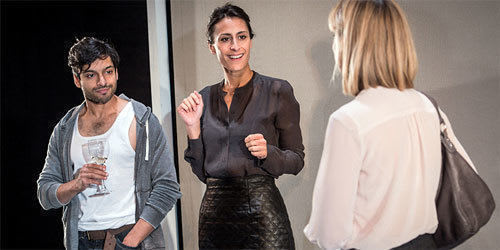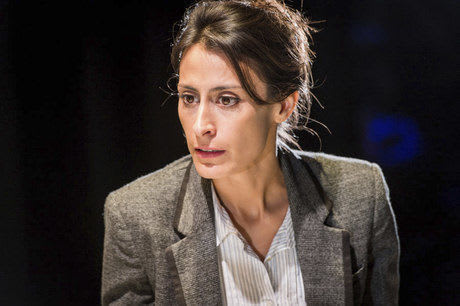 Ciphers is a kind of chamber version of a John Le Carré spy story, though it also brings to mind Sir David Hare's Plenty. Apart from a brief lull just after the interval, Blanche McIntyre's production for Out of Joint maintains tension throughout its 115-minute running time.
That owes much to a first-rate cast of four, each doubling intelligently enough that there was rarely doubt as to who was who.
The evening, played out on James Perkins's clinically simple set that makes much of half a dozen sliding screens, follows the fortunes of Gráinne Keenan's Justine for the duration of her short but eventful career with the British secret service.
Shereen Martin as her dispassionate controller amusingly recruits the timid nobody, as much because the unemployed administrator can find nothing else to do as for a burning commitment to dear old Blighty.
Having fallen into such an exciting job, Justine gets embroiled in most of the components that tend to be found in a typical espionage plot.
There is some kind of under-developed Muslim conspiracy running through, allowing Ronny Jhutti to show off his considerable skills as a character actor playing frightened wide boy, Kareem when he was not artist Kai, the married love interest with a rich, jealous wife, who causes concern in the highest echelons of power.
Then there is Bruce Alexander as Koplov, a Russian spy who seeks to turn Justine, but viewers will have to visit the Bush to discover whether he succeeds.
Once the mystery has been set up, Justine's livelier sister Kerry gets involved in trying to find out the truth and it is only in the final moments that some kind of explanation is forthcoming. Whether this will make all clear to the average viewer may depend on concentration levels and their knowledge of the genre.
Dawn King's real strength is in creating an intriguing central character, excellently played by Miss Keenan, and surrounding her with strong cameos.
This may not be the perfect play but it entertains and does a good job of showcasing a very promising talent, supported by a superb team both on and off stage.
Reviewer: Philip Fisher