City of Angels
Book by Larry Gelbart, music by Cy Coleman, lyrics by David Zippel
Donmar Warehouse
–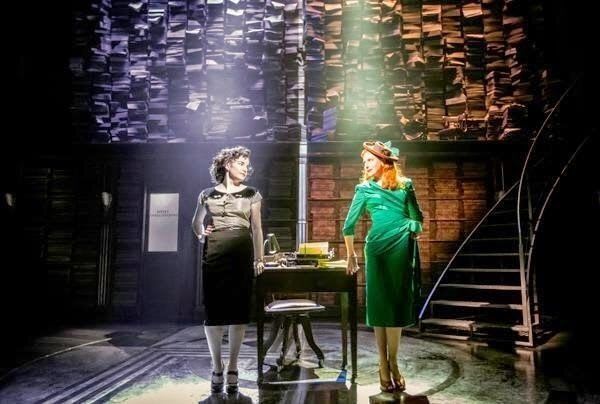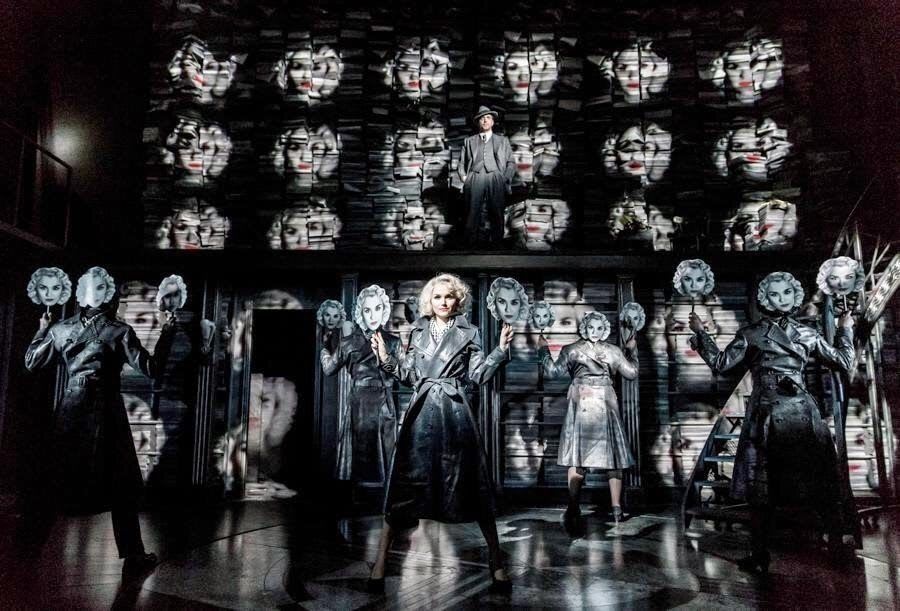 Although it was first produced only in 1989, City of Angels is a good, old-fashioned entertainment, taking its inspiration from the 1940s film noir genre, and there is nothing wrong with that.
The book, written by Larry Gelbart who is best known as the man behind the TV version of MASH, will sound very familiar.
This musical features a hard-boiled story of a gumshoe, whose every line and experience has almost certainly been purloined from the pages of Dashiell Hammett and Raymond Chandler or possibly another less esteemed writer of their ilk.
Tam Mutu's tough Stone is recruited by a duplicitous beauty, Katherine Kelly as the exotically named Alaura Kingsley, to investigate the disappearance of her equally luscious daughter, Samantha Barks playing Mallory.
Aided by his devoted secretary, Rebecca Trehearn's sweet-tonsilled Oolie, the ex-cop gets beaten, imprisoned and almost murdered, with regular seductions to make it all bearable.
These dramas breaking up the plotting by numbers as do a number of flashbacks complete with hilarious rewinds.
They also add meat to the storytelling, especially when we follow the relationship between Stone and flame-haired, femme fatale Bobbi, played by Rosalie Craig.
To spice up an old, old story, not only do we observe the predictable plotting in nostalgic black and white but see it complemented by a metatheatrical sub-plot.
This witnesses Hadley Fraser playing the harassed novelist turned undervalued Hollywood scriptwriter Stine enjoying a similarly tumultuous experience to his hero, as he battles with lecherous, megalomaniacal producer-director Buddy Fiddler, played by Peter Polycarpou.
As private dick Stone gets loved-up and beaten like a fillet steak, Stine is seduced and mentally tortured in a clever twist on a very old story, injecting some much needed humour to accompany numerous wittily clichéd lines.
Overlaid on to a tale of lust, subterfuge, greed and murder are a series of songs, generally with jazzy accompaniment, composed by Cy (Sweet Charity) Coleman, with classy lyrics and David Zippel. These help to develop the plot, as well as showcasing a strong cast, seemingly selected at least as much for their singing strengths as acting abilities.
The peak is reached with "You're Nothing without Me", a duet performed by the literally unreal combination of Stine and Stone with great verve just before the interval and reprised following a genuinely novel denouement. This mirrors an earlier song bringing together the two ladies in Stine's life, "What You Don't Know about Women".
The pick of the solos come from Tim Walton as Jimmie Powers, a character whose place in the plot owes everything to the writers' or producers' desire to have another sweet singer on stage. His best competition is "You Can Always Count on Me" sequentially sung by both of Rebecca Trehearn's characters.
There is a ready-made audience for revivals of this type so that Josie Rourke's stylish production should prove very popular, even if its traditional values will not necessarily set the world on fire.
Reviewer: Philip Fisher