Conceal / Reveal: Spiral Pass, Broken Fall, ‹‹both, and››, Piece No. 43
Choreography Russell Maliphant, lighting Michael Hulls
Russell Maliphant Company
Sadler's Wells
–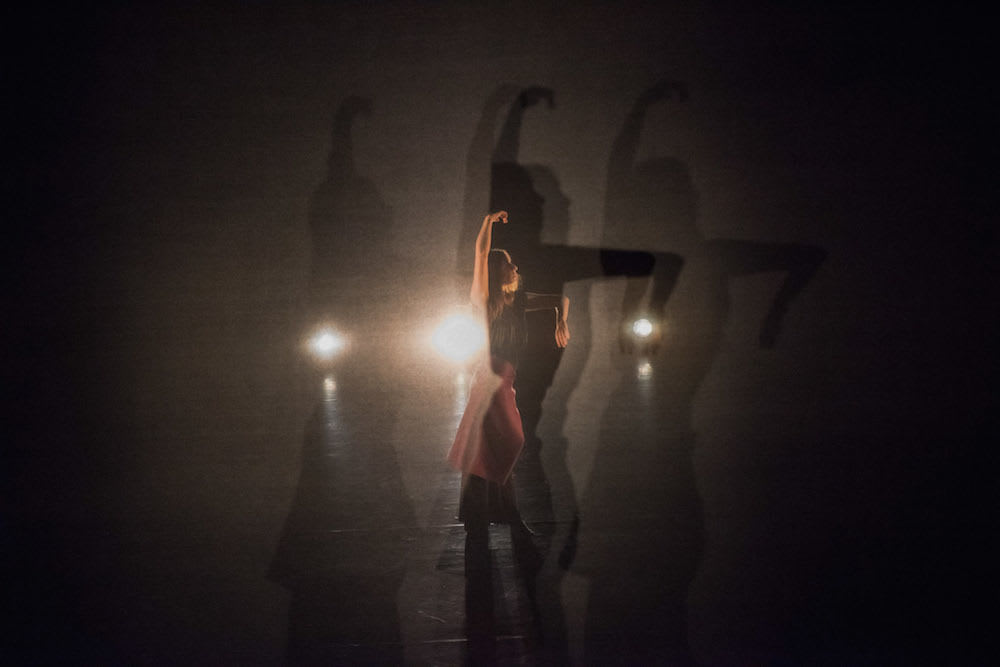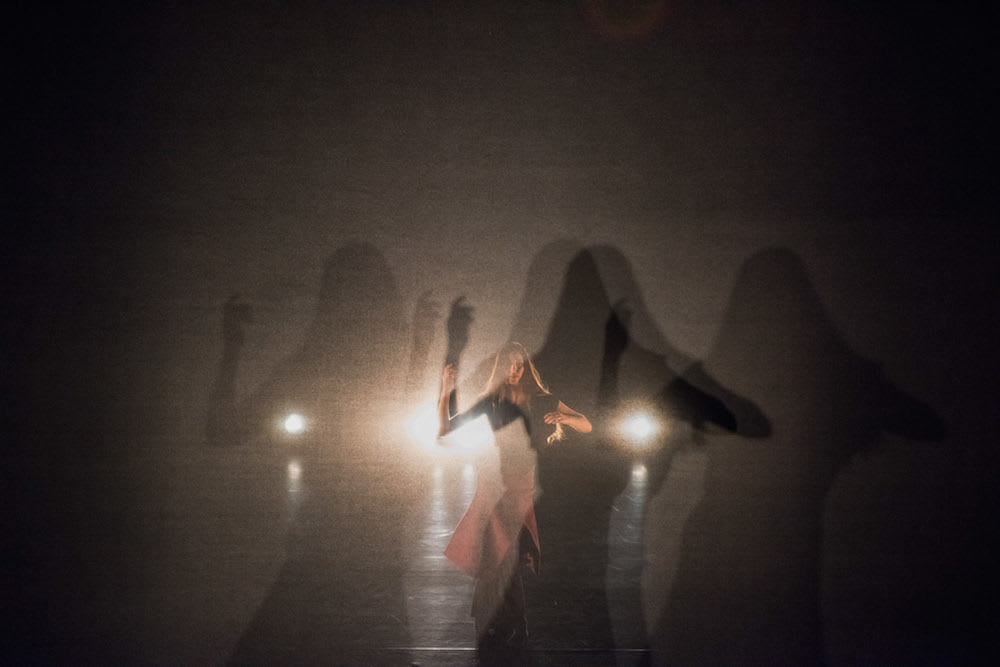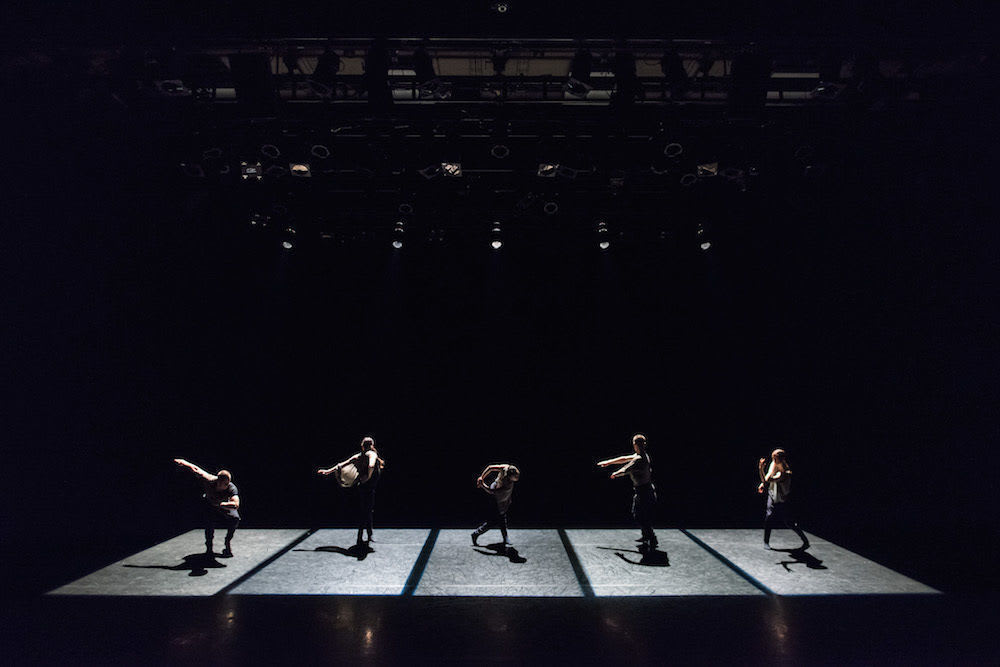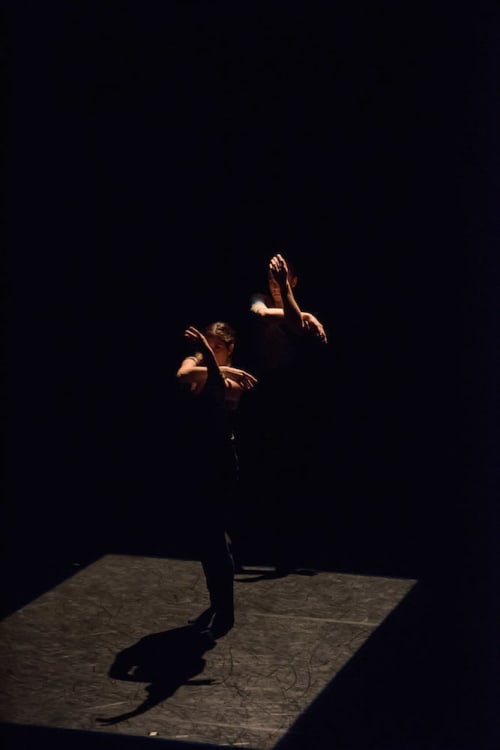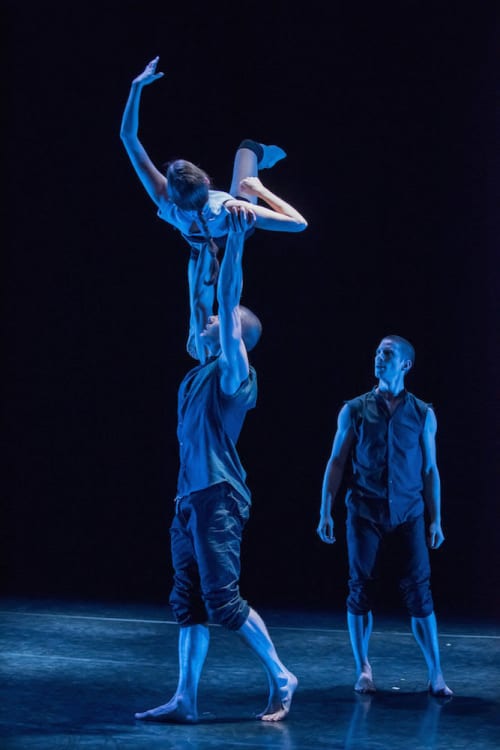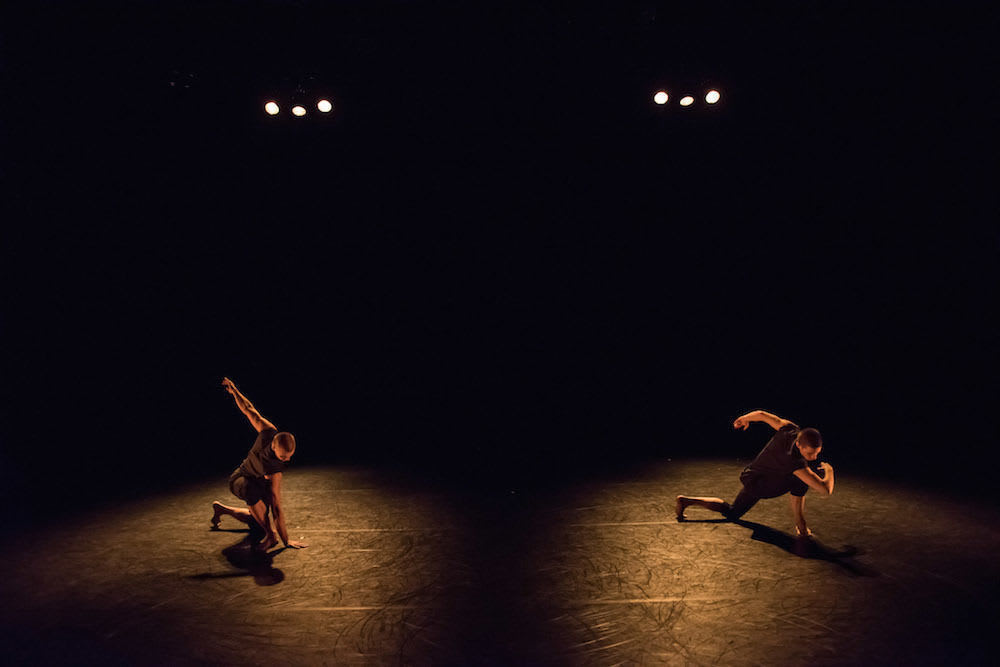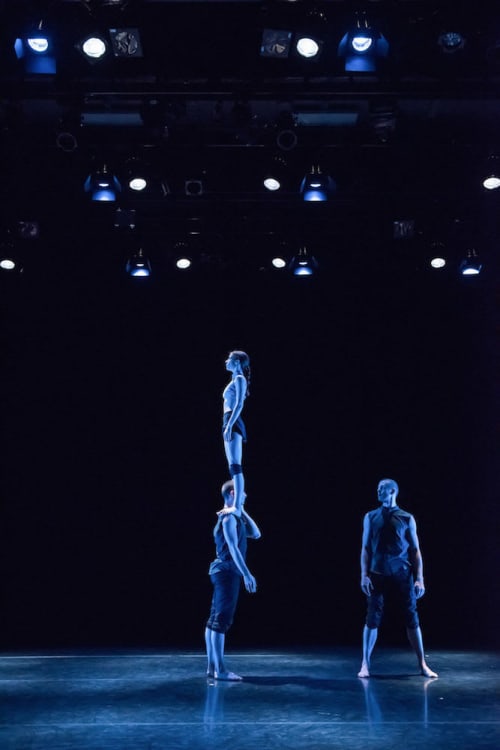 Chiaroscuro and sculptural are the inevitable words one reaches for to describe the dance works that flow from the two-decade-long symbiotic creative collaboration between choreographer Russell Maliphant and lighting artist Michael Hulls.
Both fine craftsmen remodelling the same clay, still testing the same vocabulary, examining ways of seeing and presenting the body in stillness and movement. Tropes that never change, but rather accrue, evolve and progress by infinitesimal degrees. Refining and defining, they are perhaps the Rothkos of the dance world, shading and shifting perception in chamber works that focus the eye, variations on a theme.
Three new works and Broken Fall, which was made for Sylvie Guillem and 'BalletBoyz' William Trevitt and Michael Nunn in 2003 (music by Barry Adamson), make up the evening's quartet. Watching the opening number, Spiral Pass, created in 2014 for Munich's Bayerisches Staatsballett, who are guesting tonight, for a moment I think I'm seeing Broken Fall until the numbers swell and there are seven men and four women on stage.
Led by principals Lucia Lacarra and Marlon Dino, the classically trained dancers are superb in the thirty-minute piece. In permutations and beautiful patterning that the increase in numbers allows, they skate on the light, the men spinning the women on a dappled camouflage floor, acrobatic muscle men and odalisque women.
Broken Fall follows: two attentive young men (Adam Kirkham and Nathan Young) sharing a woman in a Jules et Jim scenario. Tensions and torsions, gymnastic contact work, shifts in weight and balance, trust and leaps of faith, it is the woman who is the catalyst and the thrall that holds.
Jazzy riffs and space walk, crescendo and fall, until in her final solo she is released to be herself. A promising new dancer in the company stable, Yu-Hsien Wu, as intense a performer as Guillem, if not the same body type, has impeccable timing and concentration.
‹‹both, and›› a sixteen-minute solo for Dana Fouras (Maliphant's wife returning to dance after a decade away) is spellbinding. Mukul's electronic music builds anticipation but it is Hulls who takes the lead, his lighting infusing a temple dancer's body (costume Stevie Stewart), an enigmatic creature of the shadows, a bayadère refracting into multiples, spinning a magic spell, a sacred rite.
Looming silhouette shadow sinuous on the front scrim, the real woman projecting her own self is not easily visible. The shadow grows and splits in two. Is this other half the Platonic half we are supposed to be seeking? Maliphant's other half? The shadow walks away and she remains.
Who is this woman, defying, and luxuriating in, the darkness? She reminds me of Daniel Proietto in Afterlight. Under a thin pinhole pothole stream of light, she dances with her multiplying selves. Maliphant's forte, it seems to me, resides in the contemplative and introspective.
Piece No. 43 (a bit Martin Creed this), Hulls and Maliphant's latest work, for a quintet of dancers, is more of the same and as ever very beautiful: five squares of light into which the dancers step and then retreat—tantalising apparitions, notes on a stave, black keys of a piano, studies for a Bacon painting.
Each in their own square of light, Carys Staton in the lead, her long arms deflecting and reflecting the light, the performers strike individual slow-moving calligraphic poses, each a 'Bill Viola' installation. Hulls and Maliphant are creating living works of art writ on air.
Relaxing, therapeutic, thirty minutes of movement borrowed from t'ai chi and Laurie Booth improvisation to Beethoven's piano sonata in C sharp minor gives the mind permission to wander: who are these inscrutable people, the two mirror image men (Kirkham and Young)—parrying warriors again? And the three women: muses, graces, sirens?
Mukul's electronica soon wakes us up to the martial arts house of flying daggers in which Yu-Hsien Wu comes into her own. Another body rises from salamander slumber—Dana Fouras. Then Carys Staton turns her into Janus, appropriately here, the god of beginnings and transitions. Maliphant excels at these.
A singular palette strives to reveal unfathomable depths in the psyche and the beauty and plasticity of the human form. Both Maliphant and Hulls have accumulated numerous awards over the years, lighting designer Hulls uniquely for outstanding achievement in dance. Mesmerizing, hypnotic, riveting: I am happy to see them taking Paul Klee's line or dot for a walk or a dance any day.
Reviewer: Vera Liber