Concerto / Enigma Variations / Raymonda Act III
Choreography Kenneth MacMillan, Frederick Ashton, Rudolf Nureyev after Petipa, music Dmitri Shostakovich, Edward Elgar, Alexander Glazunov
The Royal Ballet
Royal Opera House
–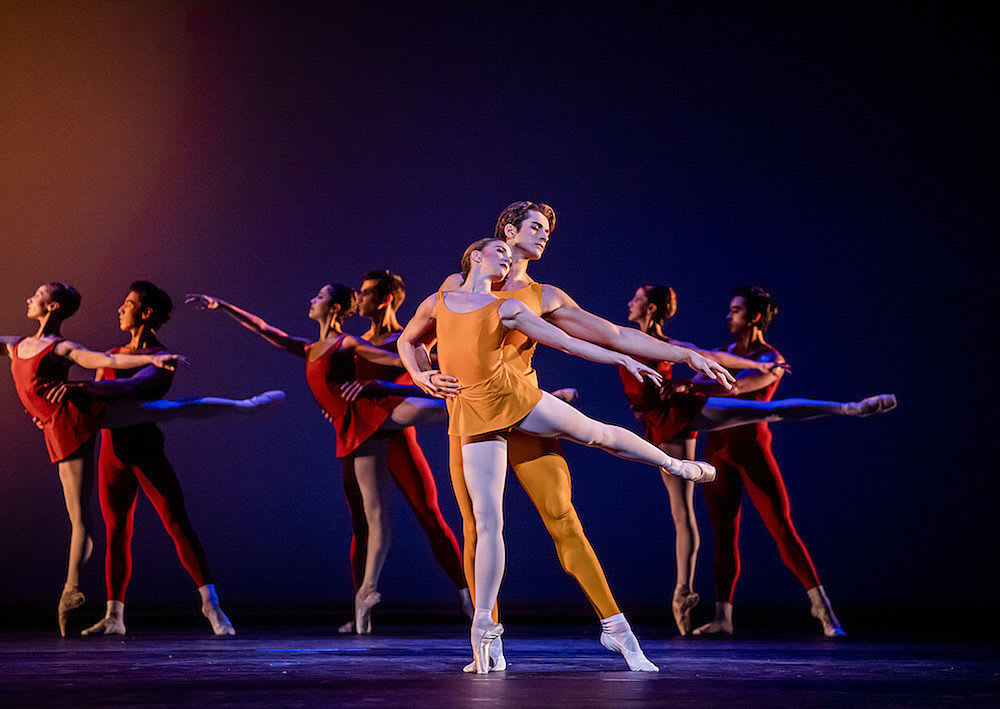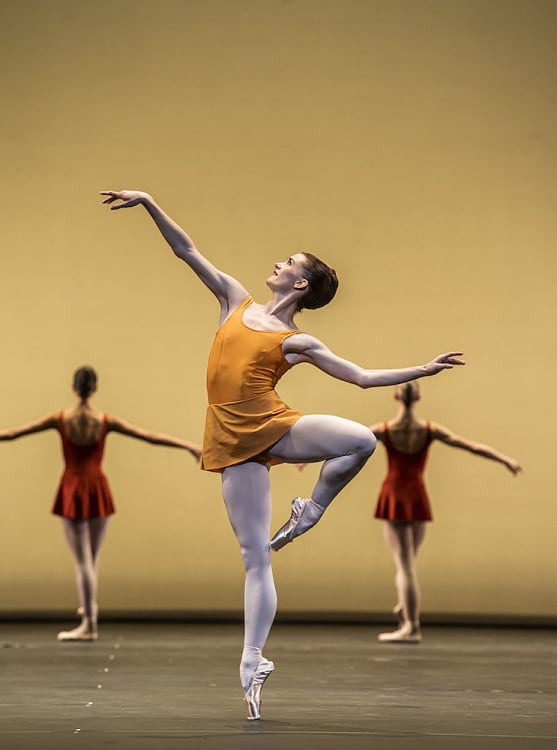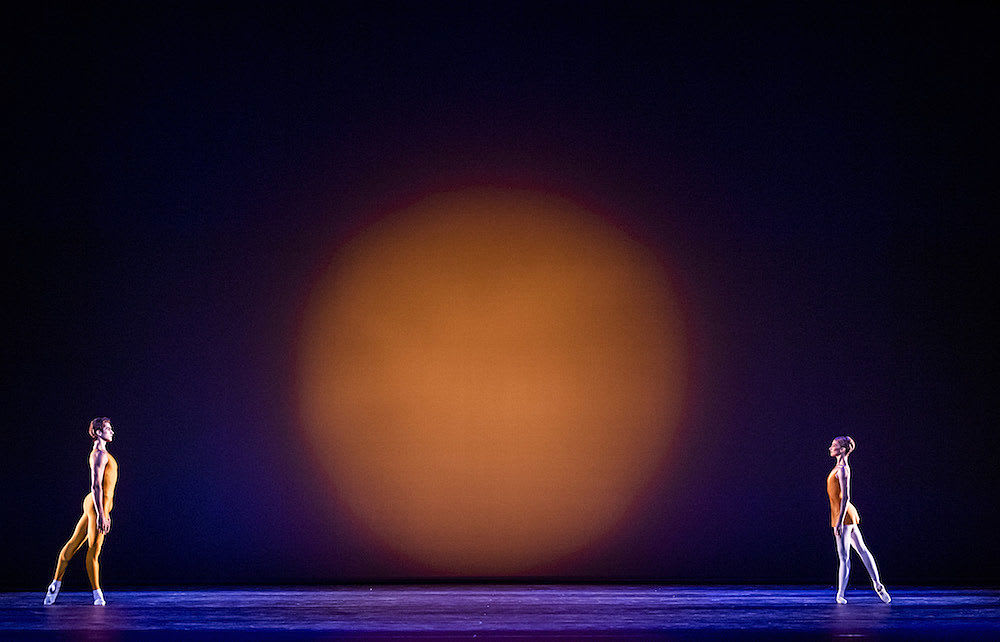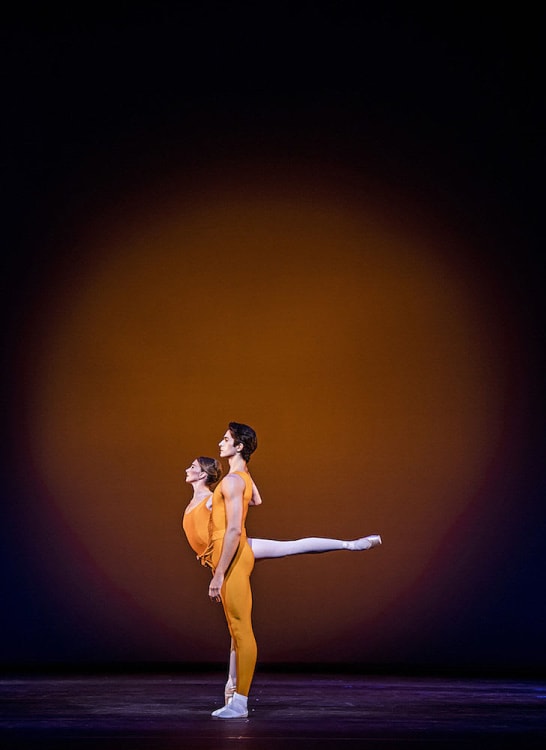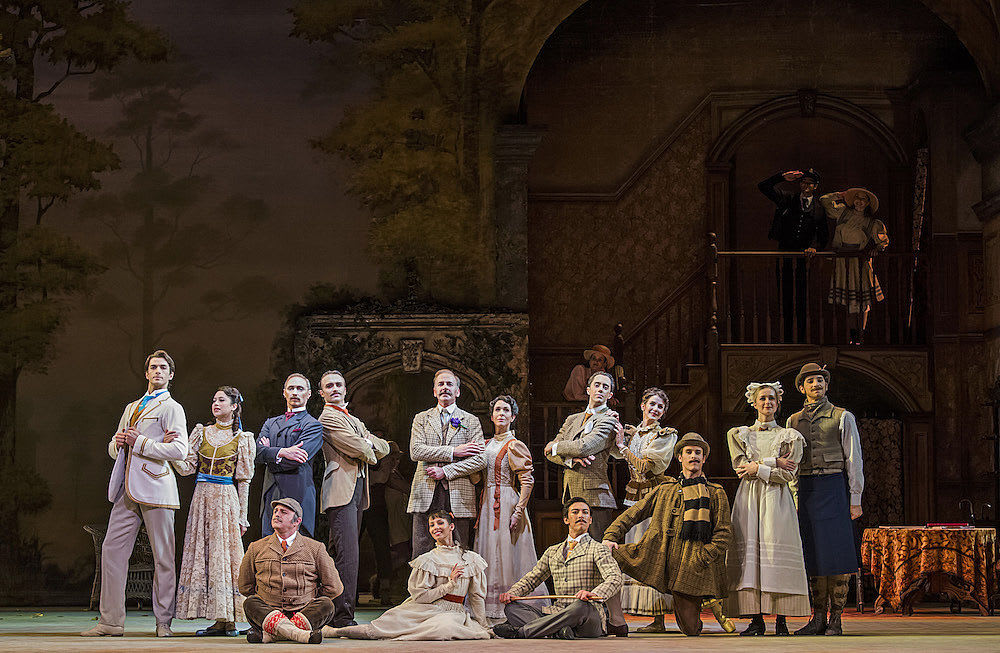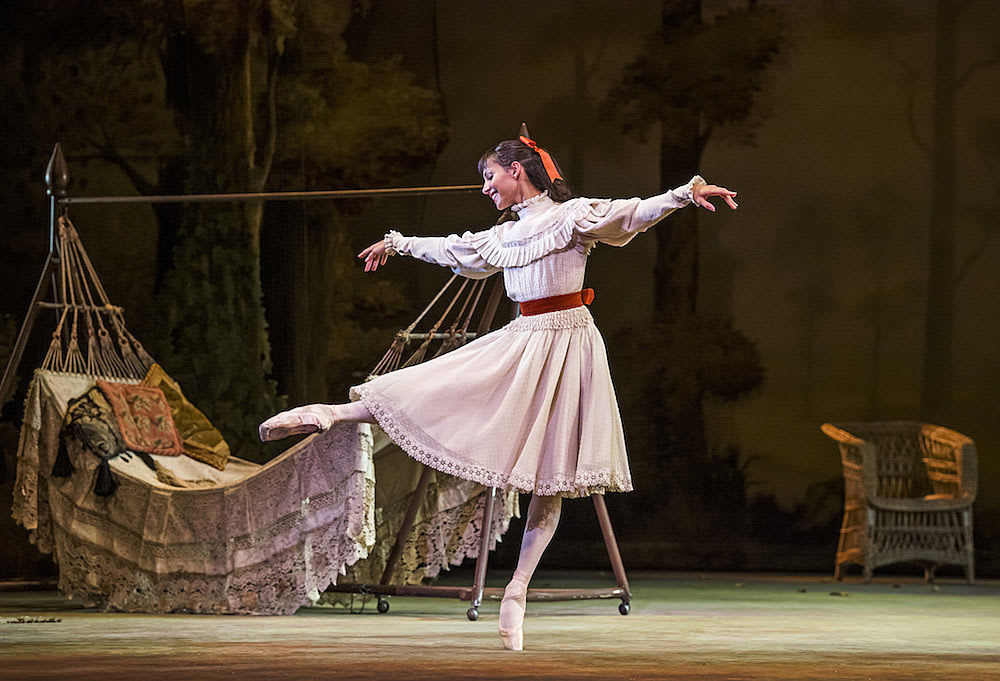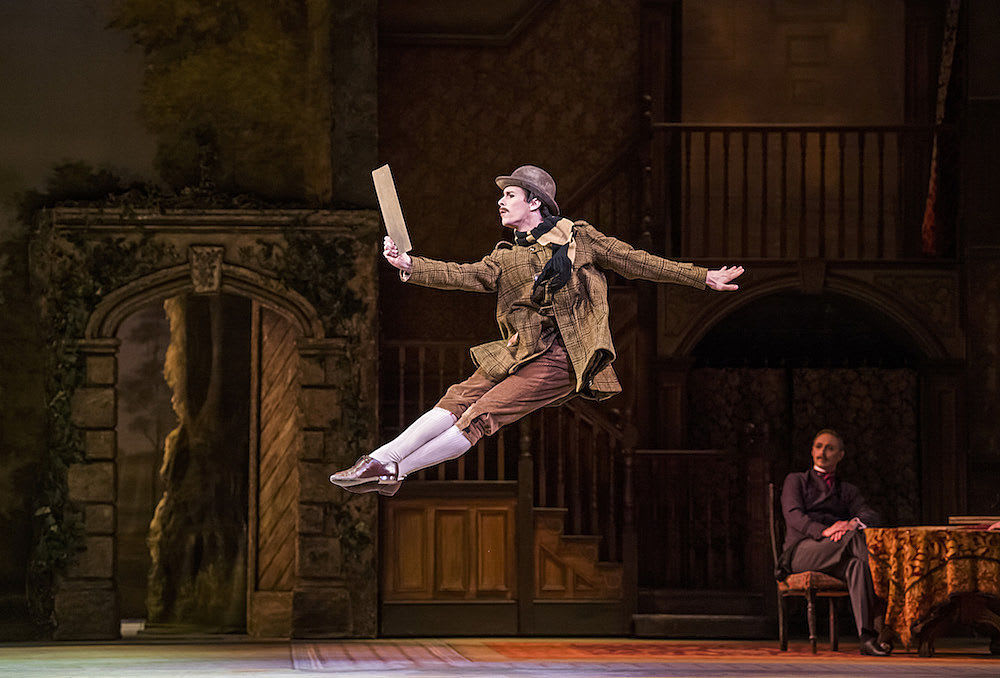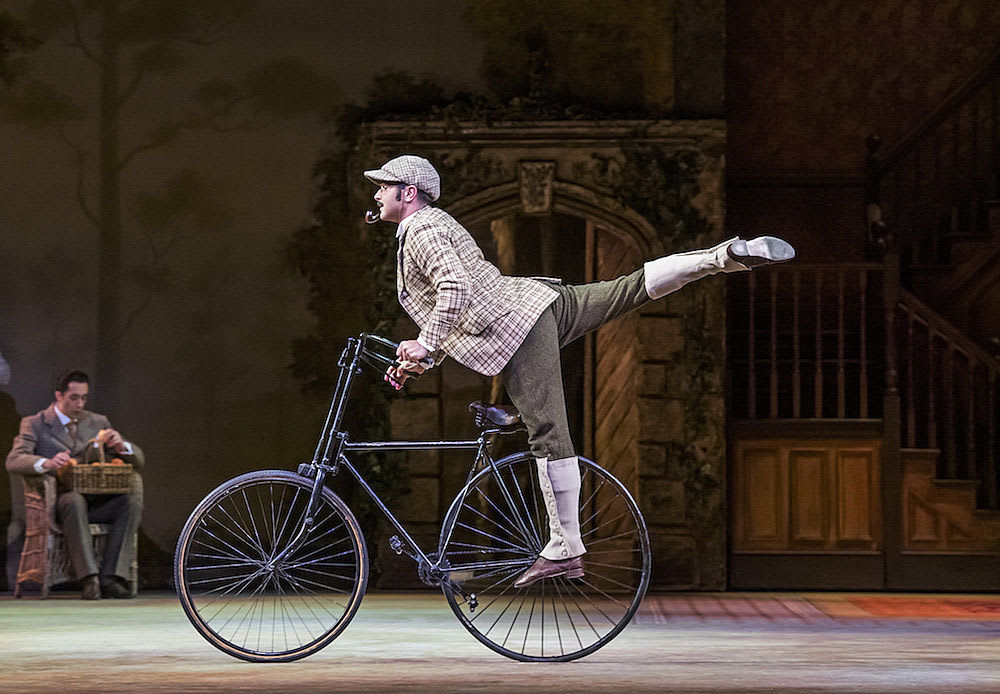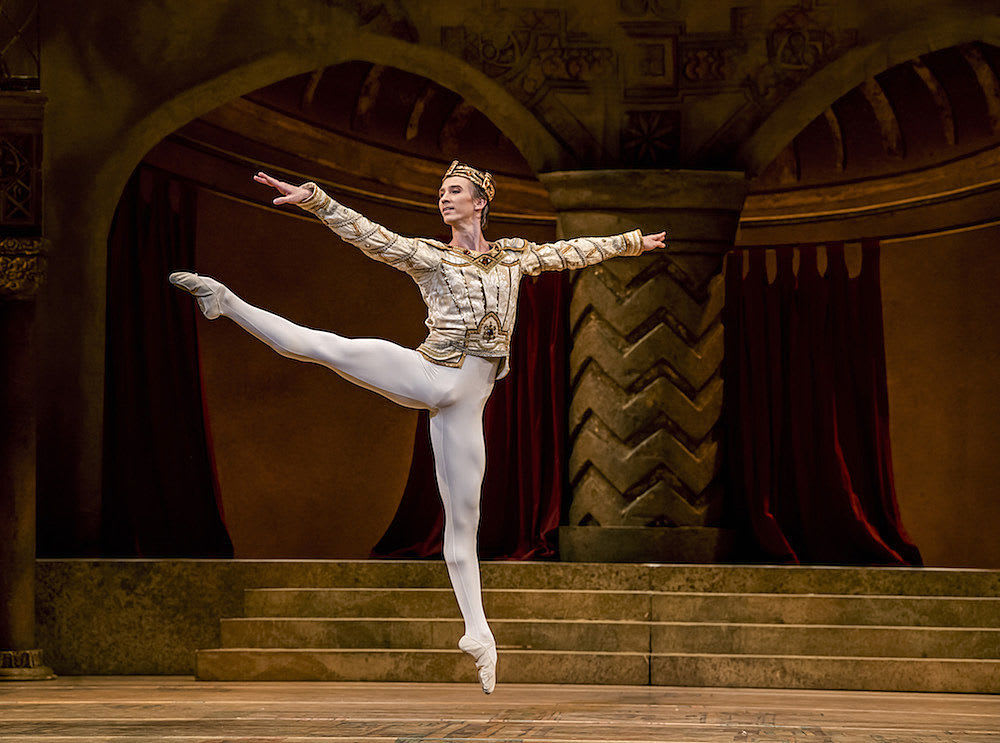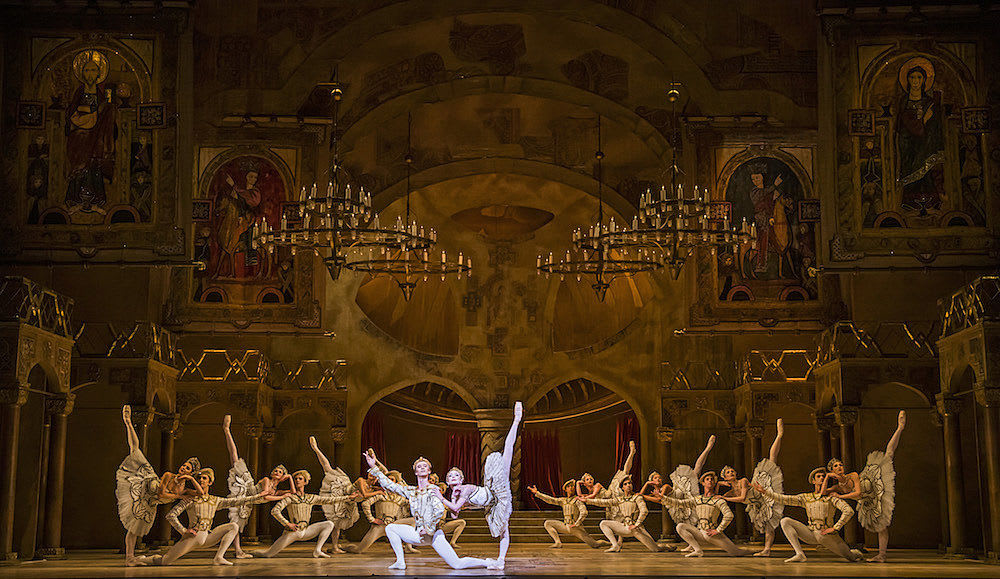 An odd triple bill of ballets from the sixties (not strictly so, as one is a version of a nineteenth century ballet) that aims to show off the company: by Kenneth MacMillan (1966), Frederick Ashton (1968) and Rudolf Nureyev (1969) after Petipa, an English / Russian mix. Two Russian composers from across two centuries and regimes and nostalgic quintessential Englishness from Elgar and Ashton, but how interestingly they combine to demonstrate ballet's lineage.
I always thought that MacMillan had a Russian sensibility and his Concerto to Shostakovich's Piano Concerto no.2 in F major proves it with its Balanchinean line, precision footwork and arrangement of a framing corps for the jewels in the crown… And there's something of Kandinsky's synaesthesia in the Jürgen Rose's costume colour scheme.
Basically, Concerto, created in 1966 for Berlin's Deutsche Oper Ballet, showcases ballet technique, the second romantic andante movement in particular when the ballerina uses her cavalier as a barre. This is usually the one (inspired by seeing his muse Lynn Seymour at the barre) that has the audience bursting into bravos and applause and it is no different tonight. Serene, stately and sensual, Lauren Cuthbertson and her tall handsome partner Reece Clarke mesmerize. Beautiful MacMillan lifts, across the knee and the shoulder, are done effortlessly though one knows how much effort is required to achieve that effect.
The first and third allegro movements display grands jetés and pirouettes in diagonal—ballet class centre work. The first couple, Anna Rose O'Sullivan (crisp work that reminds me of MacMillan's 1974 Elite Syncopations) and Marcelino Sambé (a muscular male amongst the pigeons), in scorching apricot leotards, blazes against a hazy pink moon backcloth. I used to think it the sun, but for that central 'nocturne' movement it has to be the moon. Or is it daybreak, when one makes way for the other?
Couples in plum and cohorts in yellow augment the piece's painterly abstraction. Twenty-four yellow-clad 'Komsomol' line up for a Soviet parade in the final movement—Kate Shipway on piano matches their bright morning 'socialist realism' optimism—but the fast tempo gets the better of them. Shostakovich wrote the piece for his son's nineteenth birthday to get him into Moscow's Central Music School, and it worked. Maxim got in. There's much ironic witticism hidden in the score, not least one recognizable to English ears—"What'll we do with the drunken sailor".
Frederick Ashton, too, liked to inject a bit of sly English humour into many of his works, and Elgar's Enigma Variations gave him a chance to characterize English Victorian / Edwardian custom and personalities with astute choreography and charming wistfulness. A sepia photograph, a genre painting, comes to life. A grand country house, Elgar's house, and people down for the weekend, all portrayed perfectly in their garden, autumn leaves falling gently. Duets are conversations.
Anxious Elgar (Christopher Saunders) waiting for a letter, his wife (Laura Morera) concerned for him; a languid loving couple (Beatriz Stix-Brunell and Reece Clarke, her ribbons matching his cravat), she in the hammock, he attentive beside her; the effervescent young Dorabella (Francesca Hayward); bouncy buzzy Troyte (Matthew Ball); Elgar's best friend Jaegar / Nimrod (Bennet Gartside reserved, diffident); and more, a cast of fifteen with ten 'locals' as extras. Lots of bustle, bikes and pipes, tweeds and hats, toing and froing, and stillness: familiar acquaintances settle down for a group photo, preserved for all time.
Raymonda Act III is a grand finale, a typical gilded royal party piece Imperial ballet. Ripe for the Trocks... It's not necessary to know the preceding story—act III is the majestic wedding wrap-up. Hungarian dance defilé, grand pas, pas de trois and quatre, and showy solos, but, predictably, the audience applauds the set, a medieval chapel with its faded frescoes and religious banners.
Vadim Muntagirov, replacing the advertised Steven McRae as Jean de Brienne back from the Crusades, is a true danseur noble—he never disappoints (one hand lifts, too)—but Sarah Lamb ups the stakes with her spellbinding solos. From an age when ballerinas reigned supreme, Lamb's Raymonda commands attention with her claps and stunning unrushed technique to Glazunov's seductive oriental sounds. Mayara Magri also stands out in her variation.
Having danced in the full-length three-act Raymonda (first performed in St Petersburg in 1898) at the Kirov, Nureyev staged his version of Petipa's classic for The Royal Ballet in 1969. Ballet history and cross-pollination—the sixties were a fertile period.
Following the season's opening with MacMillan's marvellous Manon (1974), the Royal Ballet's first mixed bill of the 2019/20 programme is one for those who prefer short stories to lengthy novels. It will also be shown in cinemas on Tuesday 5 November 2019.
Reviewer: Vera Liber