Manon
Choreography Kenneth MacMillan, music Jules Massenet
The Royal Ballet
Royal Opera House
–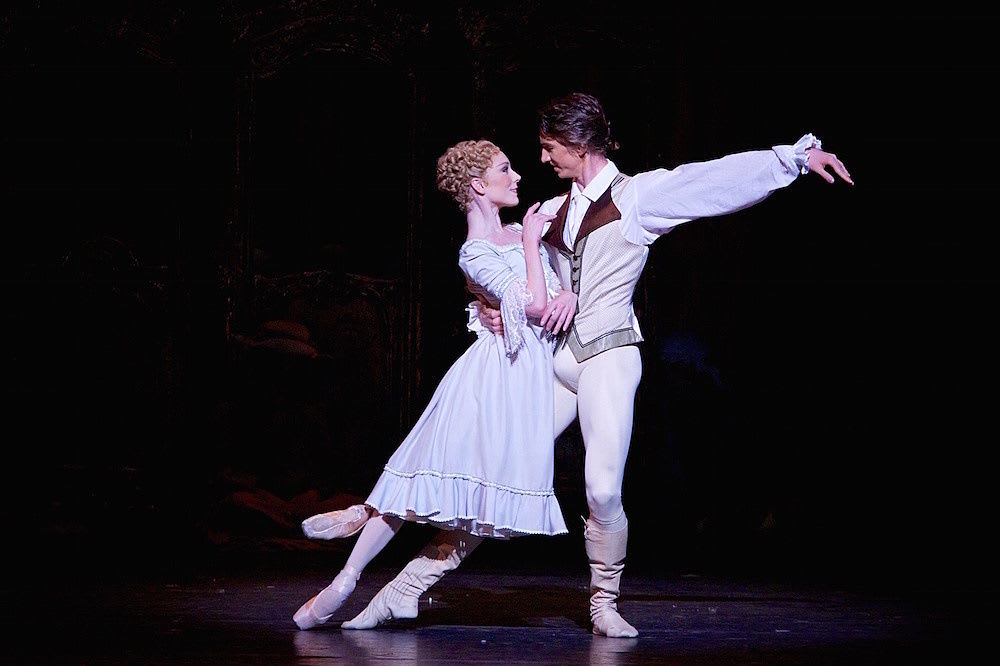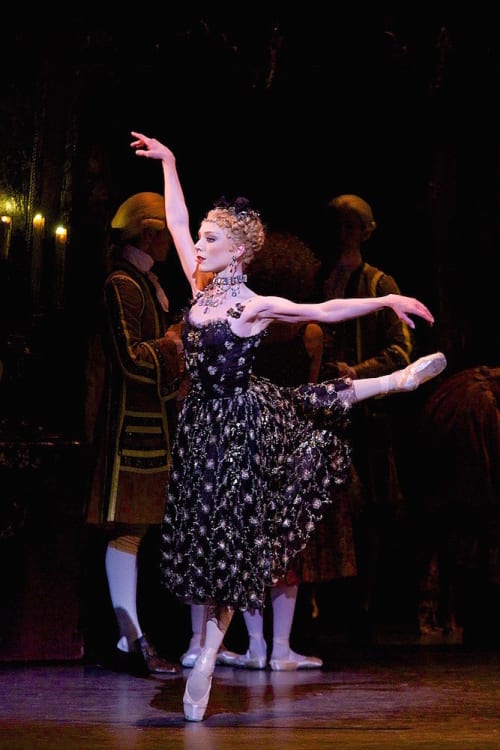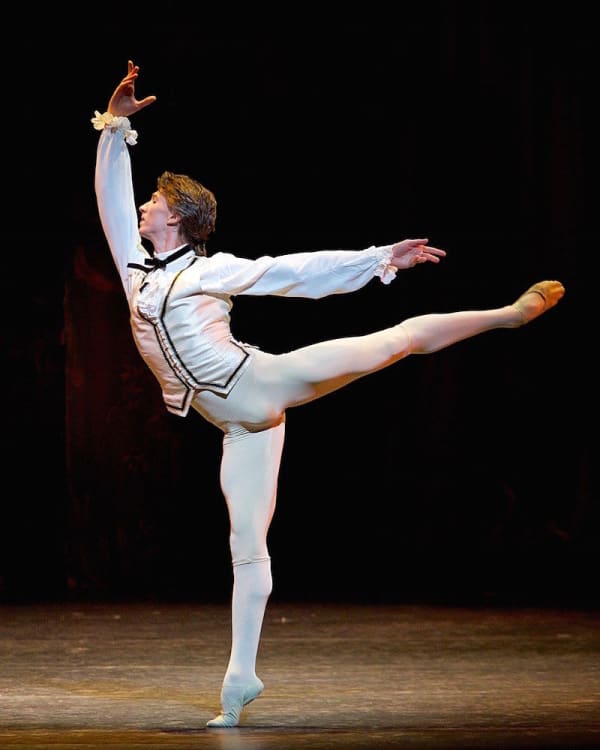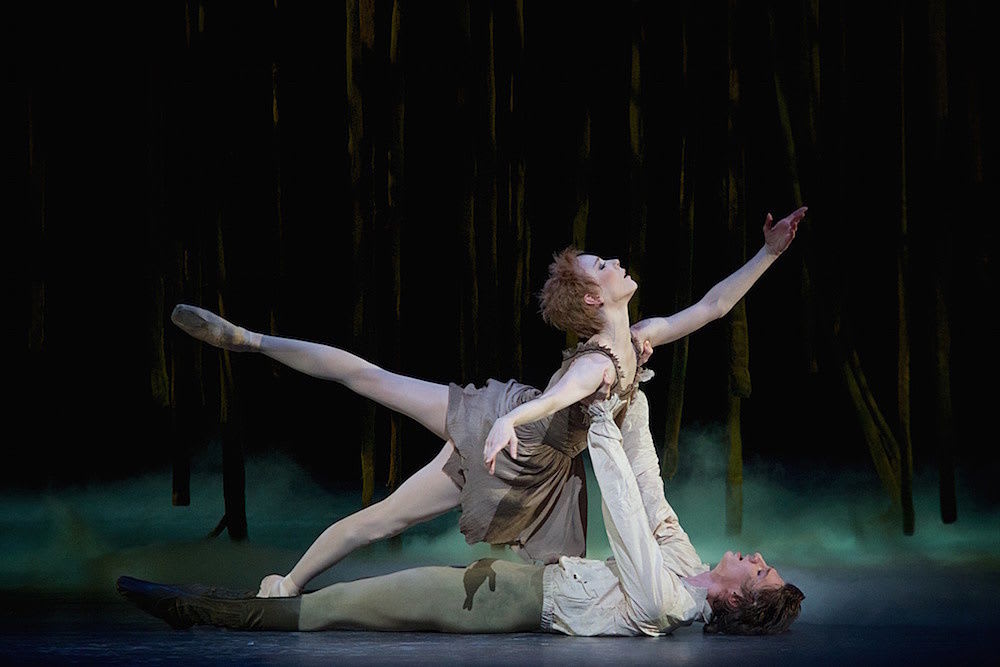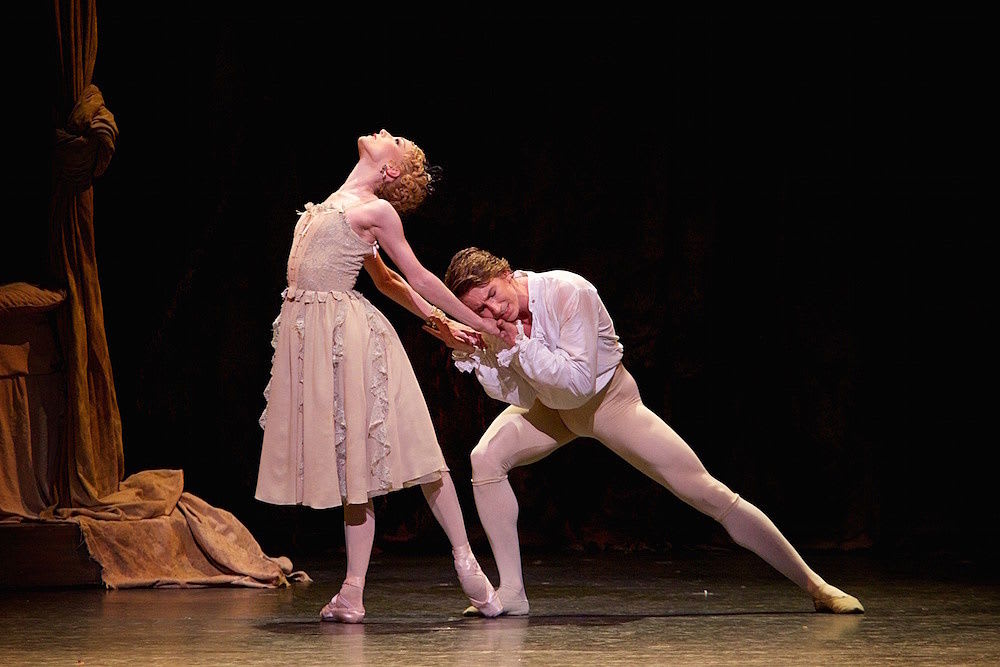 There's no need to know Abbé Prévost's 1731 novel L'Histoire du Chevalier des Grieux et de Manon Lescaut or Puccini's and Massenet's late nineteenth century operas (Massenet's opera music not the score here but rather a seamless amalgam of many of his other compositions) to enjoy Kenneth MacMillan's 1974 Manon, but how fortunate am I that I was made to study the novel before even Kenneth MacMillan set his eyes and considerable choreographic skills on it.
Manon, one of my favourite of his ballets (from the first notes of the overture and that opening image of Lescaut sitting like a black spider alone centre stage I am caught in its web, as are the lovers, his sister Manon and Des Grieux in his), is surprisingly not sold out yet—why I wonder?
The casts are superlative, as are characterisation and choreography—especially the lovers' four, to die for (and she does), pas de deux—the music is ecstatic in every sense, the tragedy moving.
It has melodrama, thwarted love, the rich doing as they please, even murder, and the most appalling corruption of the human spirit. Rape, paedophilia, sex fetishes, female flesh for sale—no wonder its raw reality attracted MacMillan. Amorality is the name of the game, everything is for sale, everything has a price, and young love pays the price.
And if a picture is worth a thousand words, then Nicholas Georgiadis's eighteenth century rags and riches bustling set with its street urchins, harlots, predators and lascivious men, speaks of a Parisian Regency beau monde comingling with desperate urban low life (think Les Misérables).
A busy market square, beggars going about their work fleecing travellers, upper classes on the look out for pretty flesh, tumbrils of convicted girls rumble by—a forewarning of what is to come. Manon arrives, demure, pretty, having already captivated and fleeced an old man. The die is set.
Lamb's provincial girl shyly bourrées into view. Just watch Des Grieux slowly realise her presence, watch him lift his eyes from his book. He too is not made for this calculating world. On opposite sides of the stage, watch how MacMillan engineers that first meeting. And his first solo unfurling as he grasps what is happening to him.
Musical leitmotifs spell out everything. The music soars, romantic, it takes his and our breath away. MacMillan also observes stillness as the lovers luxuriate in its sounds, making room for our thoughts and emotions.
Their first bedroom scene could be out of Romeo and Juliet. Des Grieux dashes out with his letter to his father, and in that absent moment reality intrudes—her brother turns up with Monsieur G M, and she goes with him, leaving the young student bereft on his return.
Every dancer brings a unique something to the lead role, be it a minx, an ingénue, a knowing pragmatic soul, or a clever one thinking she can play the game and win. Sarah Lamb looks as if butter wouldn't melt in her mouth. Inscrutable, she goes along with whatever is thrust before her.
All things to all men, she realises the power of seduction. The legs say it all, those feet, those demure misleading steps. The legs say it all in Des Grieux's loving pleading solos. And in the Gaoler's (Gary Avis a repulsive Dickensian villain) phallic thrusts...
Sadly, just as the young student Des Grieux (an outstanding moving performance of addicted love from Vadim Muntagirov) falls madly in love with her at first sight, her rascally brother Lescaut (a tremendous Ryoichi Hirano very good in his slapstick comic drunken dance), ever on the make, pimps her to the highest bidder, a certain Monsieur G M (Christopher Saunders suitably creepy), who lords it at the high-class palatial whorehouse run by Elizabeth McGorian's grand Madame.
MacMillan has some fun with the goings-on there, with experienced whores (Itziar Mendizabal a standout as Lescaut's shrewd mistress) shoving old men clients on to the new girls. In fact, there is so much going on in all the scenes that one has to watch like a hawk to separate the lovers out of that crowded milieu.
Persuaded by Lescaut that they can all benefit, Des Grieux next finds himself at the exclusive whorehouse, where he has to watch Manon's entrance like the Queen of Sheba in her jewels and furs, observe her passed around on waves of grasping hands. Watch him circle the room as she is swung in a pas de trois like an inanimate object. MacMillan has you on tenterhooks.
To cut the story short, Des Grieux foolishly cheats at cards at Lescaut and Manon's instigation—money a way out for them all—and is caught. A sword fight ensues; they flee. Another ecstatic bedroom pas de deux interrupted by the Monsieur G M with his private militia. He shoots Lescaut in cold blood and Manon is transported to the colonies, to Louisiana.
Des Grieux ever faithful, foolishly perhaps, accompanies her. He's the ingénue, but again malign fate intervenes. He kills the Gaoler, they escape and she dies in the swampland. That astonishing final pas de deux, her body limp, he trying to lift it into life, ought to bring the hankies out. What a climax, l'amour et la mort! The applause is thunderous.
I can never get enough of it. I last saw Manon at ROH in 2018 with Natalia Osipova in the eponymous role, in 2014 (too long a gap) with Marianela Nuñez. It was revived twice in 2011 when I saw Sarah Lamb and in 2008 with Leanne Benjamin (now coaching).
The present run promises Lauren Cuthbertson with Matthew Ball debuting as Des Grieux; Osipova and David Hallberg; Akane Takada and Steven McRae; Francesca Hayward and Alexander Campbell; Laura Morera and Federico Bonelli; Nuñez and Roberto Bolle; Cesar Corrales debuts as Lescaut and Mayara Magri as Lescaut's Mistress. Mouthwatering.
Reviewer: Vera Liber