Concerto / Las Hermanas / Requiem
Choreography by Kenneth MacMillan
Royal Ballet
Royal Opera House
–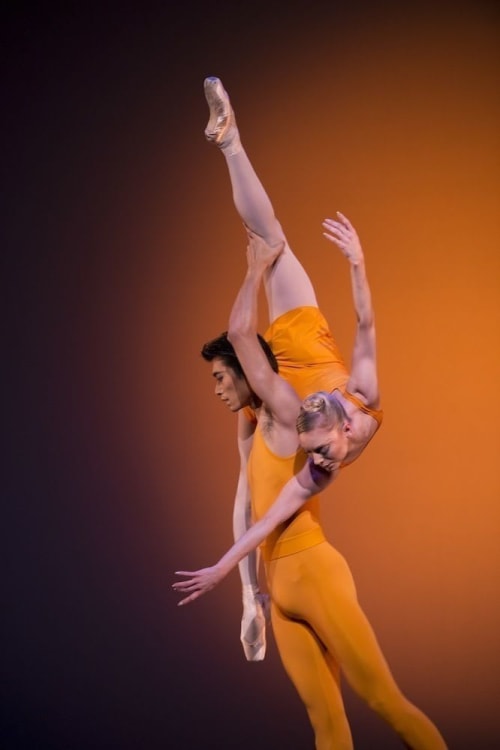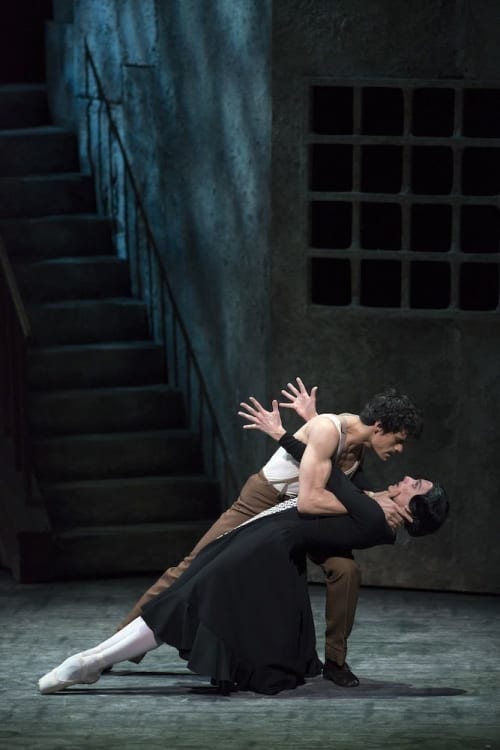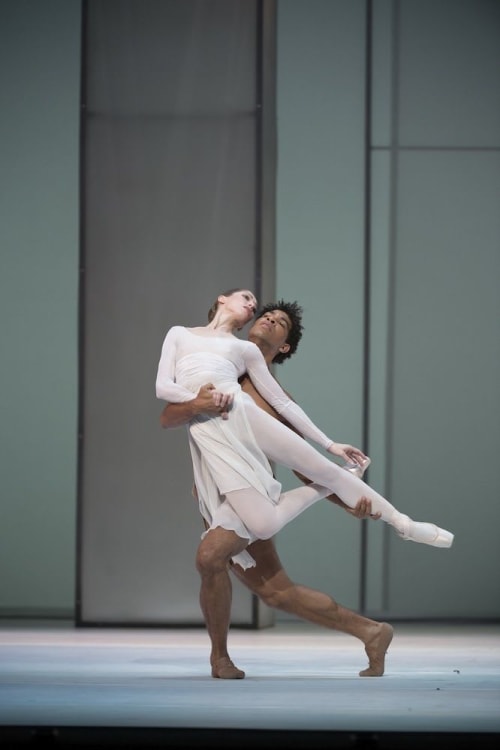 Two triple bills in the space of a month, a juxtaposition of the present and the recent past. Kenneth MacMillan's legacy, which spans 1953-1992, is being marked twenty years after his too early death at 63.
The joyous Concerto; Las Hermanas (The Sisters), an intense 26-minute dance drama version of Federico García Lorca's The House of Bernarda Alba; and Requiem, in remembrance of a dear friend, John Cranko, who facilitated and helped MacMillan when the Royal Ballet considered his works not suitable for them.
All three works were created not for the Royal Ballet, MacMillan's alma mater, but for Stuttgart and Deutsche Oper Ballet companies. Las Hermanas, commissioned in 1963 by Cranko for his Stuttgart dancers, one of six works MacMillan made for his friend, came to the Royal Ballet in 1971.
Only the third time it is being performed by the Royal Ballet, Las Hermanas, an expressionistic narrative work seems the most mannered of the three chosen to represent his range. Evidently influenced by cinema and drama, MacMillan gives the dancers opportunity to show their silent acting skills in sharply delineated characters.
Fortunate to have Ray Barra from the original cast to coach them the first night cast excels. Thiago Soares is obvious 'cat amongst the pigeons' casting for The Man who causes havoc in a household of five young girls under the oppressive regime of a stern matriarch (a ferocious Elizabeth McGorian).
Melissa Hamilton plays careless young love with a convincing passion that leads to tragic consequences. Laura Morera is spiteful as The Jealous Sister, who precipitates the tragedy, but it is Zenaida Yanowsky as The Eldest Sister whose acting knows no bounds. Severe black hair outlining her face, she already has the look of a spinster before her betrothal to a man who doesn't want her.
Using prolonged silences for marked effect, Las Hermanas opens with a passionate illicit kiss between The Man and The Youngest Sister. One hears the ominous sound of The Mother's walking stick, and it is only now that Frank Martin's disconcerting Concerto for Harpsichord and Orchestra joins in.
On Nicholas Georgiadis's dark set—even the plants are black—a claustrophobic scenario unfolds. A row of rocking chairs, women in mourning dresses, a wedding dress and veil dominates an adobe house shut to the outside world. All five sisters sit obediently on mother's knee in a tight little group—it could be a scene from Nijinska's Les Noces.
The second act sees the sexual temperature rise in a pas de deux between sullen Soares and a hand-wringing Yanowsky. Out of his smart visiting suit, in vest and braces, rubbing his loins in a deep plié Soares wants sex not love from his fiancée, but with Hamilton the contrasting love duet is true. Sibling jealousy and rivalry bring the torrid affair to a punishing end.
Romeo and Juliet followed two years after, yet a year later came the sparkling dynamic Concerto to Dmitry Shostakovich's Piano Concerto no.2 in F major op. 102 composed for his son Maxim's 19th birthday.
Framing Allegro movements, a challenging riot of dance, movement, energy, and uplift, bring the elegant elegiac Andante middle section into relief. A nocturne, a time for reflection, the bright yellow sunlight turning to darker red, is expressed in slow sensuous simple ballet terms.
Apparently inspired by seeing Lynn Seymour warming up at the barre, MacMillan gives us the essential beauty of ballet's language untarnished and pure. And Sarah Lamb's breathtakingly beautiful performance with Ryoichi Hirano as her barre, their bodies in absolute harmony, is a pleasure to behold.
Made for Deutsche Oper, where MacMillan had recently taken on the post of director, Concerto was greeted with a standing ovation in 1966. His choreography matches Shostakovich's witty military precision and vaudevillian vivacity, which Jürgen Rose's radiant costume designs reinforce. Yuhui Choe and Steven McRae make a dashing leading pair of dancers in a youthful ensemble.
Kenneth MacMillan's visualization of Gabriel Fauré's Requiem, created for the Stuttgart Ballet in 1976, is an enduring work, which references William Blake, Francis Bacon, The Rite of Spring, and ecclesiastical mythology. Loss and transcendence are given voice and image to move the hardest of souls.
Moving solemnly, apprehensively, through translucent celestial pillars, dancers, mourners, souls awaiting processing, in vignettes of sacrifice, prayer, and sorrow, reach for the light, first in fear, fists raised and mouths open, then in resignation. Deliverance comes as the angel leads them through the light to the other side.
Leanne Benjamin, small and light in gossamer white, is a gossamer light spirit who flies in on the shoulders of men. And Marianela Nuñez, Rupert Pennefather, Ricardo Cervera, and Carlos Acosta dance divinely to the heavenly sound of the spheres. 
Reviewer: Vera Liber