Concerto / Le Baiser de la fée / Elite Syncopations
Choreography Kenneth MacMillan, music Shostakovich, Stravinsky, Scott Joplin and other ragtime composers
Birmingham Royal Ballet, Scottish Ballet, The Royal Ballet, English National Ballet, and Northern Ballet: Part of Kenneth MacMillan: a National Celebration
Royal Opera House
–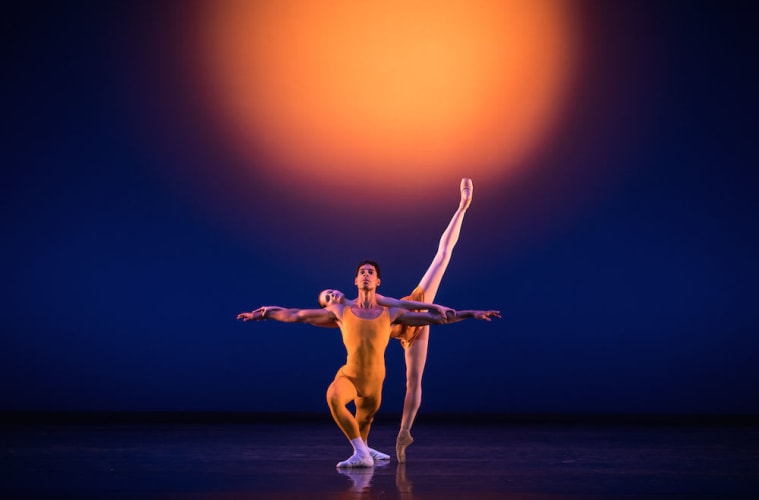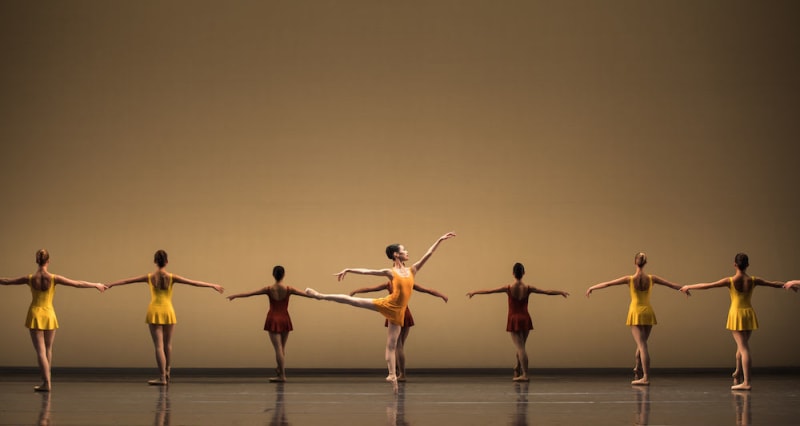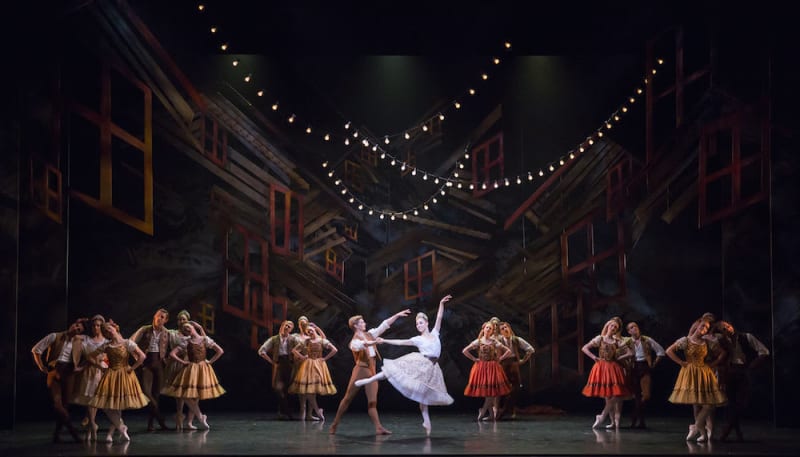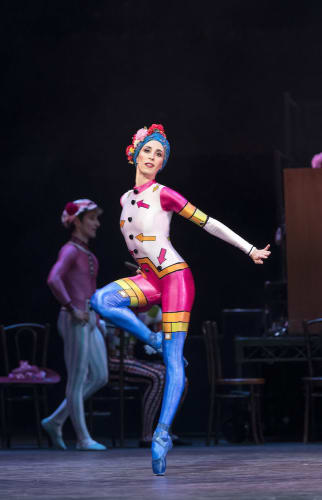 Hard to believe twenty-five years have passed since Kenneth MacMillan's shocking death at sixty-two, his presence and imprint still so keenly felt. A celebration, a commemoration—a major undertaking over the short span of two weeks—brings together three mixed programmes and a couple of restored / reimagined gems. A feast for MacMillan fans who cannot afford to miss it.
And, with keeper of her husband's flame Deborah MacMillan's approval and participation, Kevin O'Hare, director of The Royal Ballet, where MacMillan often felt an outsider and undervalued, in a new spirit of inclusivity, has cleverly brought together Birmingham Royal Ballet, Scottish Ballet, English National Ballet and Northern Ballet with his own company under its welcoming roof.
In the spirit of inclusivity and good manners, one ought not compare and contrast, as one Covent Garden diehard regular sitting next to me harshly does, grumbling why give Concerto to Birmingham Royal Ballet when Royal Ballet dancers are such fabulous interpreters of it already. Isn't she missing the point? Though she is thrilled with Scottish Ballet's restored Le Baiser de la fée. And, of course, Elite Syncopations is the ultimate crowd pleaser.
Opening with the abstract Concerto (1966) to Shostakovich's Piano Concert no. 2 in F major op. 102, a joyous work in three movements, which Shostakovich wrote for his son's nineteenth birthday. It got Maxim into Moscow's Central Music School. Father and son in embrace, two youthful allegro movements cradle the central subdued mature andante in impatient impetuosity. A child's military tune music box, an optimistic Soviet parade with a private personal subtext.
BRB's petite Momoko Hirata and Tzu-Chao Chou sparkle in apricot fizz framed by a Balanchinean corps in lemon zest and cherry red garland. The mood changes, becomes reflective, spiritual, under Jürgen Rose's backcloth's hazy sun, a moody 'Rothko' red sun, a man and a woman approach each other in a solemn marriage ritual perhaps.
He offers her his arm, his support for her supple slow barre workout. It is beautiful. Jenna Roberts and Tyrone Singleton do it graceful honour. Three couples join and mirror their forward bends and arabesques—mysterious, romantic, lyrical, intimate—ballet's exquisite lines, its artistic calligraphy.
The sun blazes white yellow, a St Petersburg haze, and a cohort in yellow, twenty-four arranged diagonally across the stage in triplets, weave a complex pattern—a May Day display—joined by soloist Delia Mathews and the lead couples in apricot and red.
Scottish Ballet takes on the 1960 Le Baiser de la fée, a traditional fairy story ballet, from Hans Christian Andersen's The Ice Maiden, to Stravinsky's Tchaikovsky-pastiche forty-five-minute-long score. It's as if both MacMillan and Stravinsky are trying on other people's clothes for size, MacMillan evidently sourcing La Sylphide, Sleeping Beauty and Giselle. There is folk dancing, musicians squatting in hopak, an icy Fairy with her four winds that remind of Carabosse and her attendants, classical variations for the leads, but no happy ending.
The story is simple: a cruel Fairy kisses an orphaned baby boy, marks him as her own. On the eve of his wedding the fortune-telling Gypsy turns into the Fairy and whisks him off to the Land Beyond Time and Place, leaving his village girl fiancée bereft.
A dramatic opening, the mother dying in the storm, turns into a happy village fête and the meeting at the mill with his bride-to-be. She is revealed as the imperious Fairy who binds him with another kiss. The villagers search for him, but he, like his mother, is lost to them, hidden (under a tarpaulin) in an icy barren landscape.
Gary Harris's excellent design is indebted to Deborah MacMillan's photograph "taken from a plane flying over the South American Andes", and his minimalist hanging window frames and festive lights for the mountain village set have me thinking of Ibsen as well as the Carpathians.
From the Carpathians to the steamboat Midwest, shimmying sexy molls (a touch of Balanchine's Rubies), acrobatic chancer men, slapstick splats and jazz slides, fish dives in the air, and a mixing of companies in this showy revue-style ragtime string of numbers: Elite Syncopations set the feet tapping and sure do raise the spirit, a lesson in co-ordination and timing.
A variety show fit for the London Palladium MacMillan thought. I can still see the 1974 cast in my mind's eye: Scottish Ballet's Constant Vigier takes on the Wayne Sleep role admirably in The Alaskan Rag, and ENB's Precious Adams gets a roar of approval in the Calliope Rag.
Itziar Mendizabal is a cool Cascade with Melissa Hamilton and Yuhui Choe—personality will out. Personality comes to the fore as much as technique and not all have that Jerome Robbins pizzazz. Ryoichi Hirano is a smooth cardsharp and Northern Ballet's Riku Ito pulls all the stops out for Friday Night, but it's a company piece with the band on stage in costume, and stumbles are forgiven—they don't shoot horses any more, do they? A thirty-five-minute speed dance marathon, I'm seeing it again next week.
So, a pleasingly programmed triple bill of joyful / soulful adventurous dance and music, with more to come next week: Jeux, Sea of Troubles, Judas, Gloria and Song of the Earth. I can't wait.
Reviewer: Vera Liber