Consent
Nina Raine
Out of Joint
Dorfman Theatre (National Theatre)
–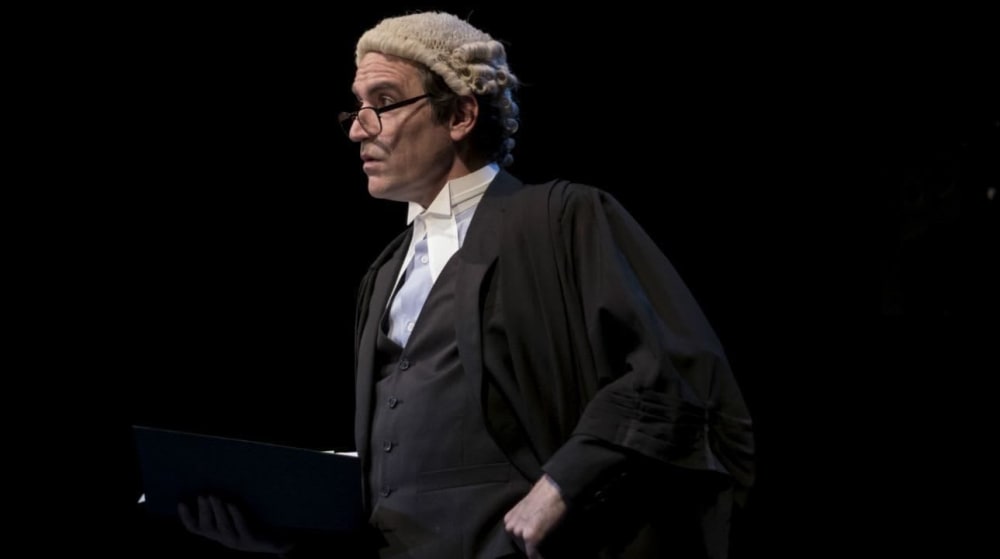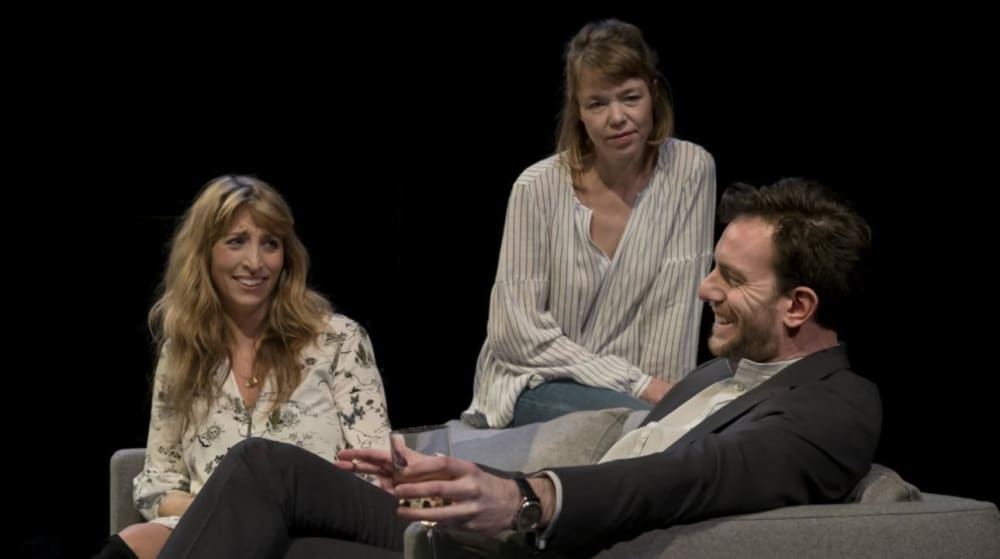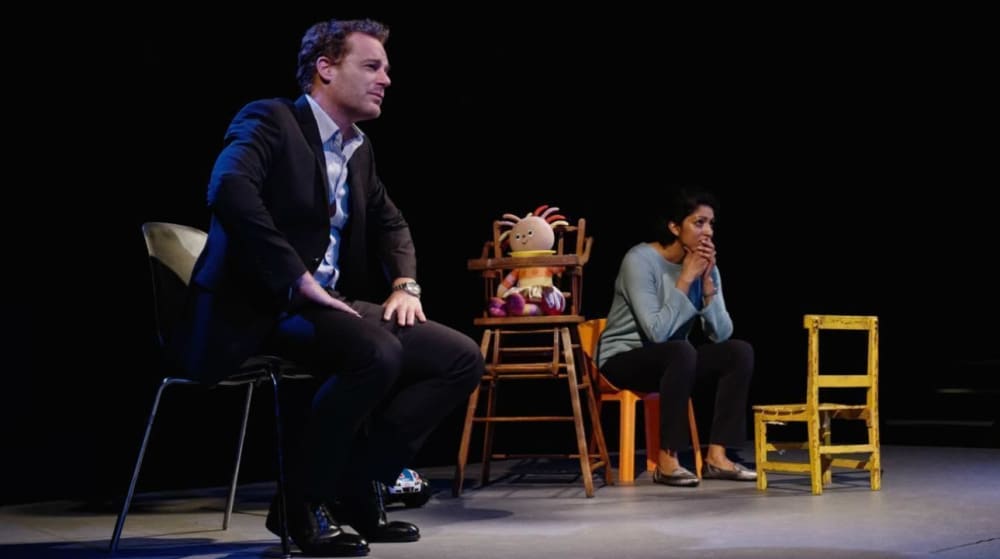 Consent is as carefully constructed as any Agatha Christie. For just under 2½ hours, writer and sometimes director Nina Raine, who is best known for Tribes, weaves tales of adultery and rape amidst the legal classes with almost cynical precision, balancing wrongs with the greatest care, consistently finding parallels between life and the law.
Roger Michell's production for Out of Joint takes place in a series of comfortable homes with the occasional trip to court, all depicted in-the-round with lights dropping as furnishings rise from beneath the stage in Hildegard Bechtler's minimalist design.
The opening is a scene of joy, as Anna Maxwell Martin's editor Kitty and Ben Chaplin playing barrister husband Ed show off a real live new-born (a perfectly behaved but uncredited month-old stage debutant) to their friends Jake and Rachel, both barristers, respectively Adam James and Priyanga Burford.
Little does the audience realise that already the fire under the emotional cauldron has been lit, ready for a torrid evening.
The scene is set via a super cameo from Heather Craney, who is deeply moving as distressed rape victim Gayle, cruelly used as little more than an intellectual plaything by Pip Carter's sympathetic Tim and Ed taking the role of the cynical defence attorney who will happily do whatever is required to save his guilty client.
The moral of this story is that whatever happens in court will be replicated in a slightly different guise in a kind of updated Hampstead-drawing-room comedy with darker undertones of the type made so popular by Simon Gray in the 1970s and beyond.
First, Jake is thrown out by Rachel following an accusation of infidelity. His initial defences are soon shown to be little more than light relief.
After dull Tim finally gets himself a girlfriend, kooky actress Zara, played by Daisy Haggard, each succeeding meeting becomes more explosive as skeletons leap joyously out of cupboards.
By the end, the sexual merry-go-round has given every cast member the opportunity to shine, which they eagerly take. The highlights include a quite terrifying argument between Edward and Kitty, something rather lower key between Jake and Rachel and a spectacular tirade from wronged Zara, ever-mindful of her fast-ticking biological clock.
Nina Raine manages to get quite a lot right along the way. There are some fantastic one-liners in the early sequences, while the courtroom drama surrounding the rape and its aftermath is chilling.
Viewers will also get an instructive lesson in the techniques required to win a court case, whichever side you might choose to represent.
However, there are also contrivances, which come in the interactions between the various couples, all greatly heightened for dramatic effect, and in characters who, with the exception of Edward and Kitty, would benefit from being more fully developed.
As such, Consent is patchily stunning but could have been so much better.
Reviewer: Philip Fisher