Coppélia
Choreographed by Morgann Runacre-Temple and Jessica Wright, music Leo Delibes, Mikael Karlsson, Michael P Atkinson
Scottish Ballet
Sadler's Wells
–

Listing details and ticket info...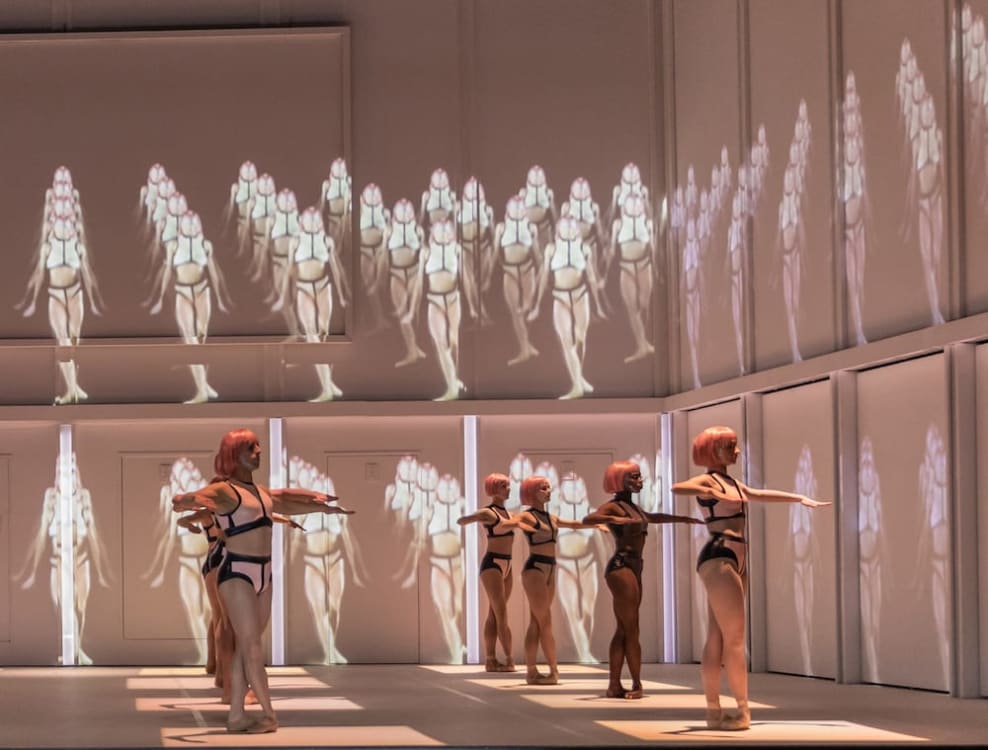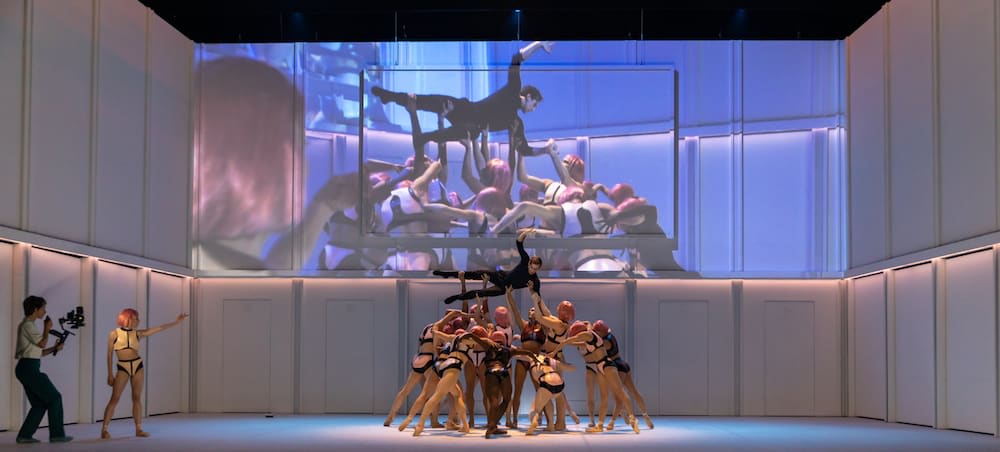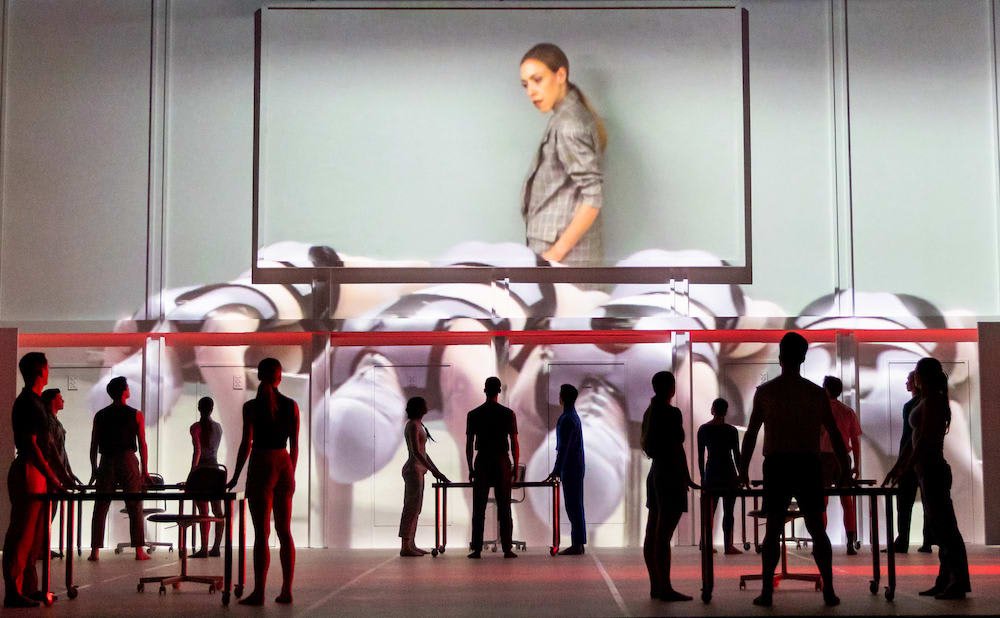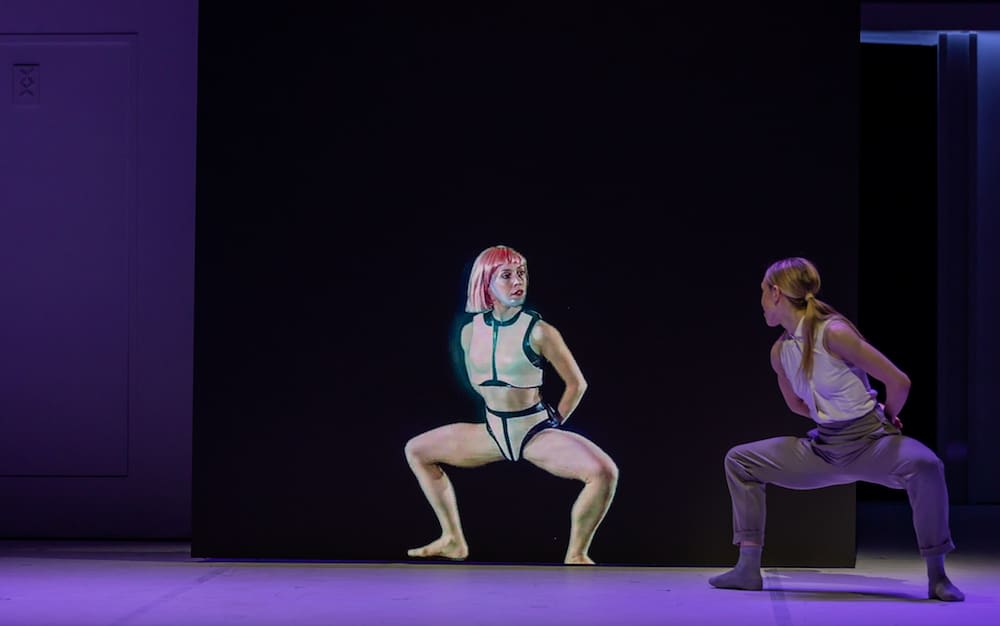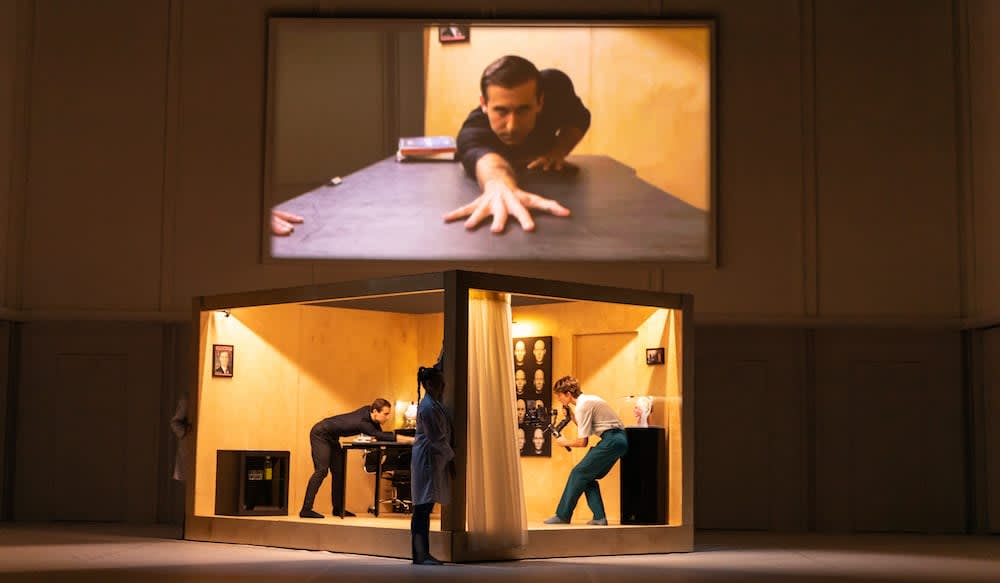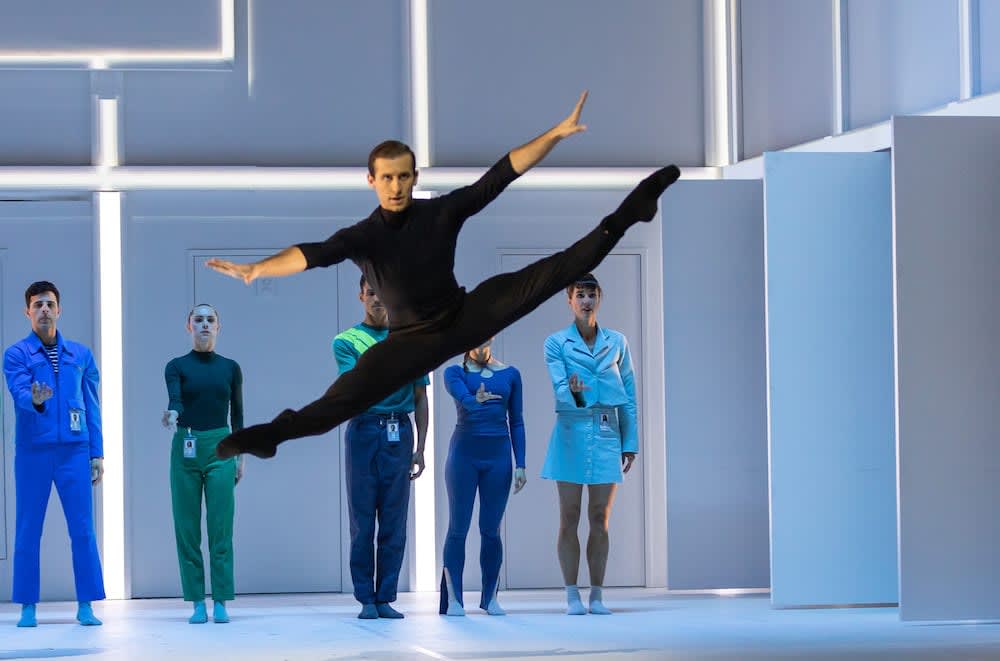 Inventors and creatives have always been interested in the potential of everlasting artificial life: Metropolis, Star Wars (trooper clones), Blade Runner and more. Kazuo Ishiguro's Klara and the Sun (AF—artificial friend) and so on, the list is very long. From nineteenth century ballet automata to Wayne McGregor's fascination with AI clones and robots.
Delibes's 1870 Coppélia doll comedy has had a Silicon Valley makeover—does entrepreneur Coppelius in black polo-necked jumper remind you of anyone? Morgann Runacre-Temple and Jessica Wright (otherwise known as Jess and Morgs) tap into all the above and more—Orwell, too… Set designer Bengt Gomér's swivelling central box serves as guest bedroom (room 135) and Coppelius's office study. Thanks to the ever-watchful electronic eye, we see Swanhilda's nocturnal adventures.
Jess danced with Wayne McGregor's company for eleven years and his influence is visible. As is Katie Mitchell's, innovative in its day, recording with handheld camera integral to the stage performance. Jess and Morgs have made this dance hybrid very much their own: their short Hotel piece was brought to Sadler's Wells last year by Birmingham Royal Ballet.
Characterisation and acting is excellent. Coppelius is a smarmy, confident, top of the heap inventor magnate, head of NuLife with an army of obedient workers (are they human—who is, who isn't is the running theme—Franz, a very gullible young man, obviously can't tell the difference). His fiancée Swanhilda is a journalist come to interview the famous man and to do some digging in his sinister laboratories.
Everything is filmed / recorded. Live filmed by camera-wielding dancer Rimbaud Patron mingling with the dancers; some is pre-recorded back-projection video work by Will Duke. You have to be quick to spot the sleight-of-hand deceptions.
Swanhilda steps into the computer screen and fuses with the artificial Coppélia... Coppelius thinks she is malfunctioning as she comes on to him like a diva and decides he needs some life juice for her from Franz, whom he drugs at the office party.
A marvellous performer—facial close-ups very revealing—with his self-satisfied smirk, daily workout, space rocket model on his desk, what looks like a Franz Kline painting on the wall—signifiers all—Bruno Micciardhi is an amalgam of Silicon Valley's most successful types. Until he is captured and trapped in his own concept...
Constance Devernay as Swanhilda is stunning in a double role, spiky robot and part of a charming couple with Jerome Barnes, a sweet simple soul and lithe dancer. In her pink AI bobbed wig, I imagine Sylvie Guillem in the role.
The sixteen-strong ensemble is great—are the AI popping and locking? I think Sharon Eyal as well as McGregor. Micciardhi leads his company in disco Gangnam style from the front, all party hats, hips and sass—makes me want to join in. The blend of styles is fabulous. And the magic of film technology is enough to keep a variety of ages enthralled.
Mikael Karlsson and Michael P Atkinson's film score, with traces of Delibes, performed live by the Scottish Ballet Orchestra, is a mixtape of genres, strong beats, staccato electronica, and lyrical moments for the lovely pas de deux between Swanhilda and Franz. A rich, cinematic score to match screen pixels, static interference, scrambled sound waves.
Coppélia is a straight eighty-minute high-energy tour de force—'robots' and humans and magical interactive technology in constant overlapping motion. The audience loves it; I love it. A fun version, a witty transformation, Gomér's two-tiered set design makes me think of Julian Opie's collaboration with McGregor on Infra. I do keep going back to McGregor…
The mystery of life and the dynamism of dance... I'm not sure I need the extra layer of voiceover dialogue, though I do like the touch of Bertrand Russell philosophy on appearance and reality. Dance can speak for itself. A huge hit at the Edinburgh Festival last year, sold out here, this Coppélia is a keeper. Scottish Ballet proves yet again they are more than a match for London.
Reviewer: Vera Liber