The Unknown Soldier / Infra / Symphony in C
Choreography Alastair Marriott, Wayne McGregor, George Balanchine
The Royal Ballet
The Royal Opera House
–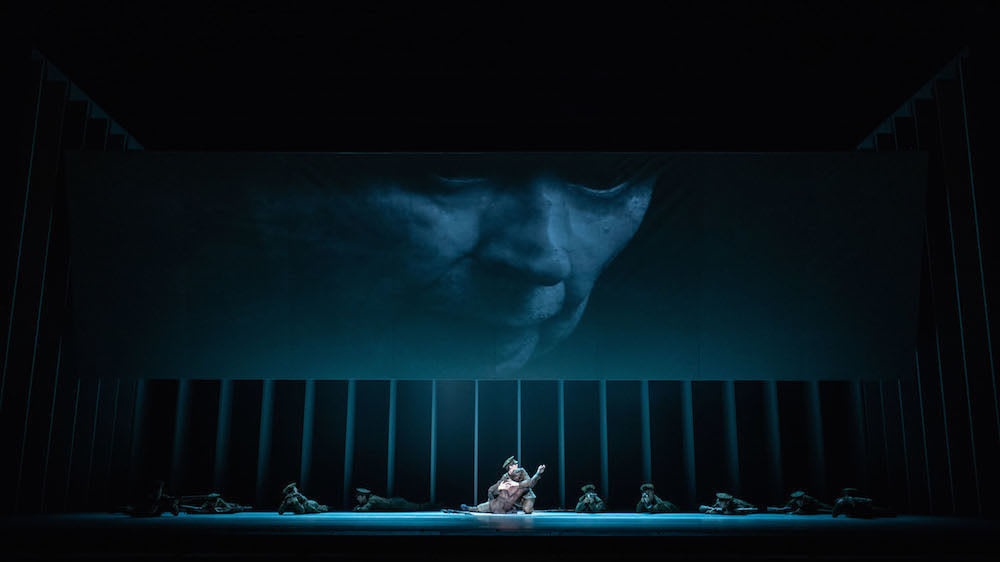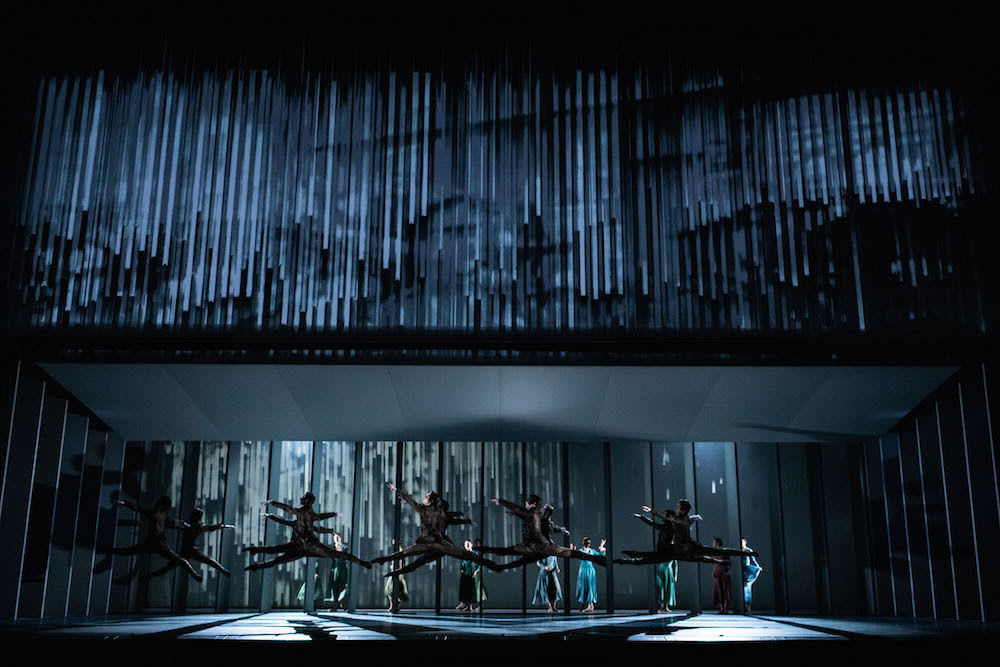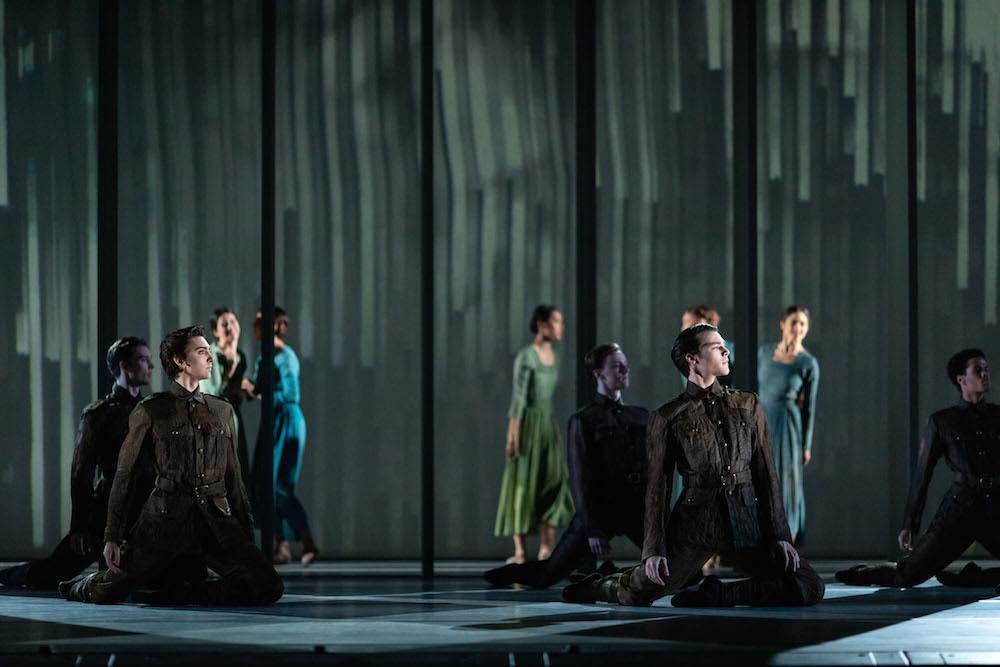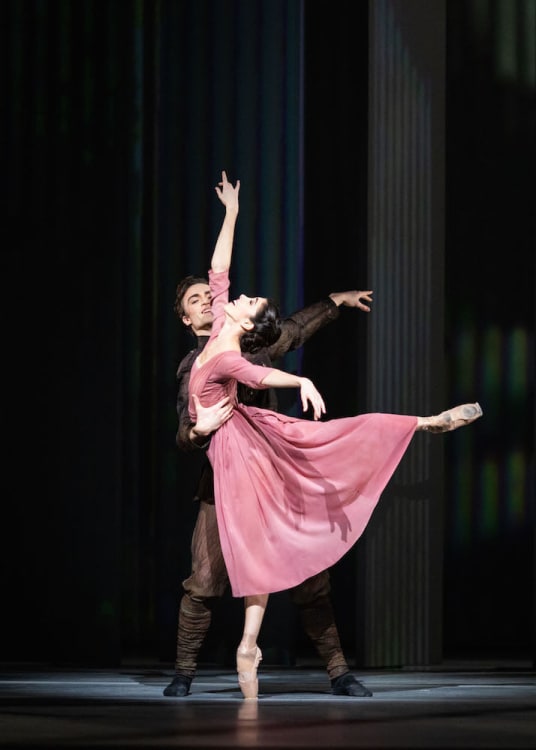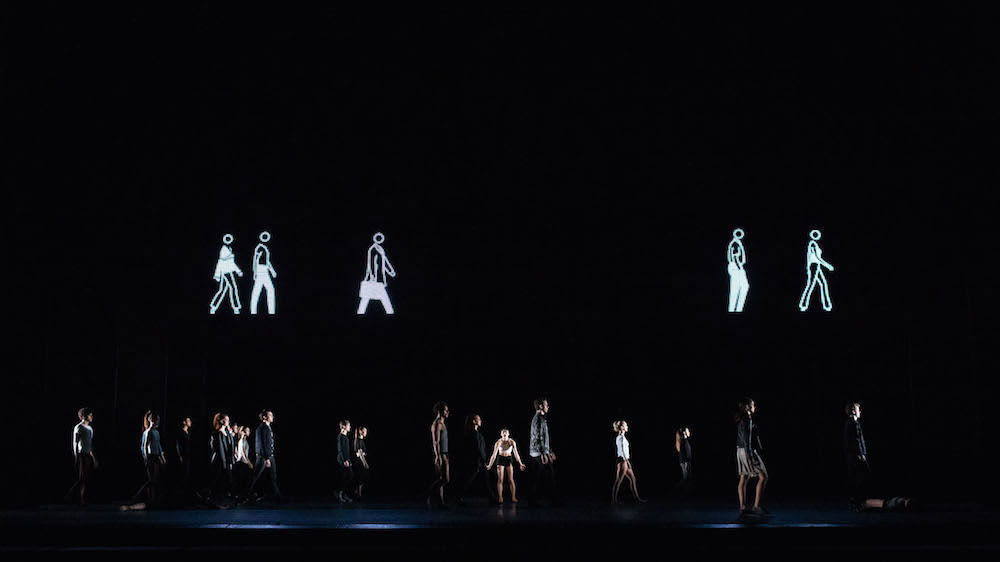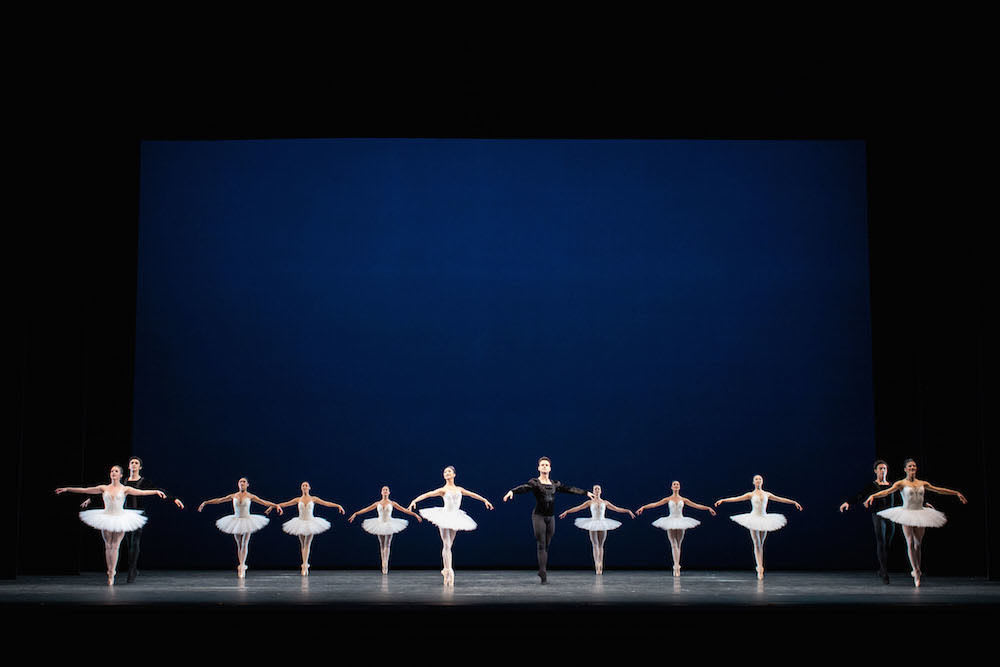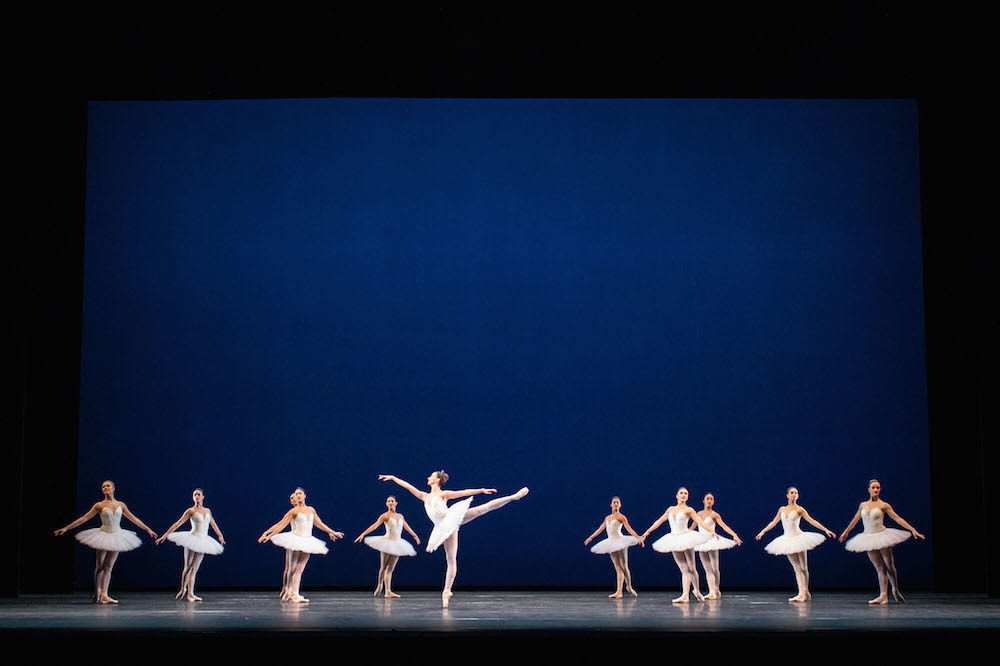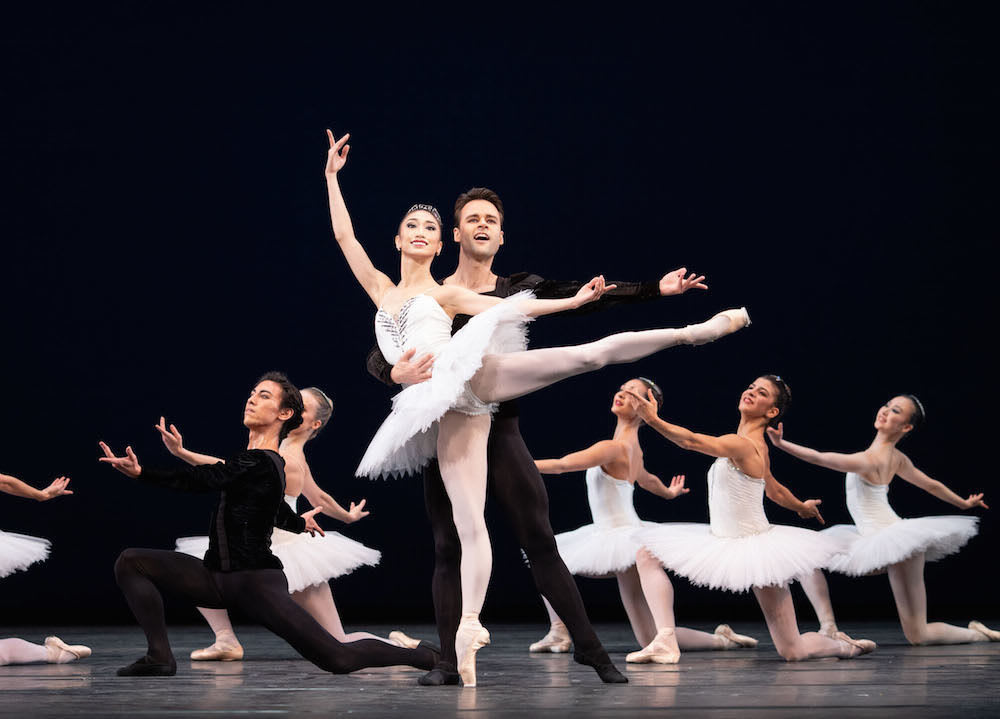 Three approximately half-hour pieces prove to be a very mixed bill: world première of Alastair Marriott's commemoration of the end of the First World War, The Unknown Soldier; Wayne McGregor's ten-year-old street-cred Infra; and George Balanchine's gloriously glamorous homage to Imperial Russia and its heritage of classical ballets, Symphony in C.
Marriott follows in the steps of many during this WWI commemorative period: English National Ballet's 2014 Lest We Forget, Akram Khan's 2018 XENOS, BalletBoyz 2015 Young Men, but the one that set the benchmark must be Kenneth MacMillan's elegiac 1980 Gloria, inspired not only by Vera Brittain's Testament of Youth but also by his own father's experiences. And that's a hard act to follow however much money one wraps around the production.
Taking the heart-stopping testimony of the war's last surviving veteran Harry Patch, of Florence Billington, whose sweetheart never returned, using archive film footage of these two speaking in late old age, and newsreel of the war, and the solemn state burial of the unknown soldier, as back projection proves to be a bittersweet distraction from the sentimental ("death is not the end") and anodyne action below, the dancers small and slight against the epic up above.
Es Devlin's prismatic set design, black and white photos furrowed into a rainbow spectrum of colour; Bruno Poet's complementary lighting; Luke Halls's projection design; and Dario Marianelli's cinematic score overwhelm Marriott's delicate choreography and Jonathan Howell's tea dresses of faded green, blue, grey and rose hues.
Yasmine Naghdi is lovely as Florence and Matthew Ball's Ted Feltham is a dreamy soldier, their romance representing the many parted and suffering lovers, all fatalities of war, those that went away and those that stayed at home. But it is difficult to connect with their second-hand emoting when the harsh reality is overhead.
The happy jazzy ballroom interlude, apparently inspired by Irene and Vernon Castle, is pretty enough with a cast of some twenty filling the stage, but my heart is not moved. Not by the heroic apotheosis scene of statuesque young men, naked but for flesh-coloured underpants, nor their bereaved partners, nor the soldiers crawling across the stage with authentic rifles in their hands. The final scroll of names lingers most in the mind.
McGregor's 2008 Infra, revived in 2010 and 2012—its urban grace has held up well—and now, quite rightly, a new generation of dancers is given a chance to shine, but, dare I say it, I miss the old crew. Interesting how much personality matters even in a semi-abstract work.
High above, Julian Opie's LED figures amble across a bridge walkway, unhurried, loose-limbed, whilst down below all is frenetic urban street action, anxiety, aggression, anguish—mechanical bodies ciphers, levers and twitching switches.
Parallel lives, city workers above seemingly serene, the underbelly a swarming place of conflict and confusion: a modern vision of H G Wells's Elois and Morlocks, perhaps, or a Murakami universe of alienation and loneliness...
Out of the new twelve disciples in modern leisure wear, Mayara Magri, Yasmine Naghdi and Marcelino Sambé stand out in their athletic attack of McGregor's dynamic, extreme, gymnastic contortions.
Balanchine's 20th-century classic Symphony in C, last seen here in 2010 and 2013, both times also paired with McGregor, gets the longest and loudest applause of the evening—a sigh of relief after the grim realism of the preceding two. And Georges Bizet's music is balm to the ear.
Bizet's 1855 Symphony No 1 in C major, written when he was only seventeen (studying with Gounod) but not discovered till 1933—Stravinsky pointed it out to Balanchine—is made for dance, yet it was once considered sacrilegious to put dance to symphonic music.
Created for Paris Opera Ballet in 1947 titled Le Palais de Cristal, restaged and renamed for the New York City Ballet in 1948, it exemplifies his quotes: "In my ballets, woman is first. Men are consorts. God made men to sing the praises of women. They are not equal to men: They are better" and "Ballet is woman".
Four principal ballerinas, their consorts (in plush black—set and costumes by Anthony Dowell no less) and a large corps de ballet (of thirty I think) filling the stage with white tutus, one might think one was watching an extract from Swan Lake, to which, of course, Balanchine is paying his respects, as well as to that era of showcase classical technique.
Lauren Cuthbertson and Vadim Muntagirov take on the first allegro vivo movement; Marianela Nuñez and Ryoichi Hirano the second lyrical andante; the third allegro vivace is given ballon by Akane Takada and Alexander Campbell; the vivace finale fourth by Yasmine Naghdi (a busy evening for her tonight performing in all three ballets) and Valentino Zucchetti.
All are superb, needless to say, but it is Nuñez one can't take one's eyes off, dazzling, regal, partnered attentively by Hirano: a technical tour de force. Though from my seat stage right a piece of Balanchine's gorgeous tiara framing is lost, some of the symmetry missing—central seating is recommended for this most witty twentieth century riposte to the nineteenth century world of ballet.
Reviewer: Vera Liber