Coriolanus
William Shakespeare
Donmar Warehouse
–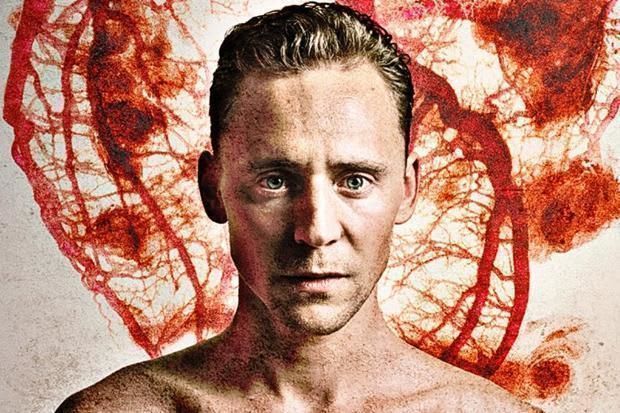 Josie Rourke's final offering of 2013 at the Donmar is one of Shakespeare's reputedly difficult late plays that has deep political resonances and showcases two actors in key roles.
Starring as the bravest of Roman warriors and leaders is Tom Hiddleston, who had such a success in BBC's The Hollow Crown as Henry V.
Caius Martius, as he is known when the lights come up on Lucy Osborne's stark set, is the kind of hunky, defiant ruler that plebs worship but more patrician types treat with greater circumspection.
In the opening scenes, the injured warrior has his subjects eating out of his hands but as wounds heal, popularity can diminish.
A vicious duo of tribunes played by Elliott Levey and Helen Schlesinger (in a gender changed role) start to badmouth the man given the name of his latest battle victory and insidiously begin to unravel Coriolanus's reputation despite the efforts of a strong fan base.
This is led independently by a contrasting pair. Deborah Findlay is Volumnia, the kind of mother that these days would ruthlessly force her tots to train for Olympic Gold and her own vicarious glory.
Supporting in a very different way is Menenius, played by Mark Gatiss, an ineffectual joker who gets close to Shakespearean clowning.
Eventually, the negativity wears down a noble man to breaking point and pride dissipates giving way to a fall from grace that is startling.
Having lost the support of his people, Rome's hero is exiled and travels to join the Volscians, his sworn enemies, here sporting Yorkshire accents.
The about-turn must have been the equivalent of Churchill joining the Germans and assisting Hitler to invade Britain. Suddenly, bitter rivals Coriolanus and Hadley Fraser's Aufidius have joined together to invade Rome for a tragic finale that gives Miss Findlay an opportunity to shine alongside the versatile Hiddleston.
This is one tough mother, whose unshakeable belief in her son has finally been destroyed, leading to a terrifying outpouring of sad venom.
Coriolanus may not show Shakespeare at his very best but this well-paced 2¾ hour production frequently asks the actors to use cinematic techniques in speaking to the audience. It makes the most of the Donmar's intimate space, albeit utilising a very downbeat presentation with almost no props but some background graphics and industrial hard-core music.
An intense evening peaks in an awesome stage fight directed by Richard Ryan and the final speeches of mother and son.
This run may well sell out, but those who cannot get tickets or do not wish to travel to Covent Garden will be able to enjoy it live on 30 January at over 300 cinemas nationwide plus others overseas through NT Live.
Reviewer: Philip Fisher