The Hollow Crown - Henry V
William Shakespeare
BBC
Released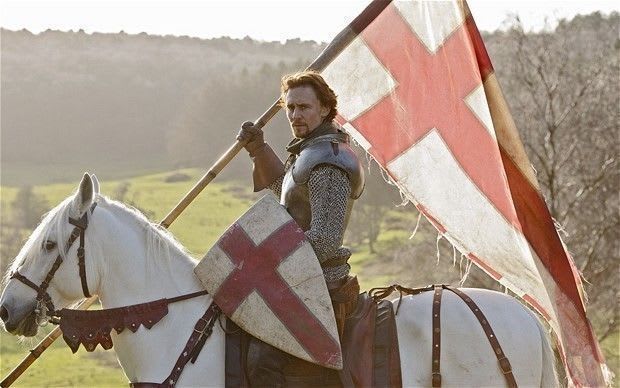 Television is a very different medium from the stage and offers a fresh set of opportunities to directors and actors.
The two main benefits that this series has been able to provide are tremendous visions that give historical perspective or take viewers into the middle of bloody, unsophisticated wars plus close-ups of men both regal and common in situations of stress, though light relief is rarely far away.
It is not necessarily fashionable today to portray Henry V as a heroic figure fighting the universally detested French but perhaps that is what television audiences would expect. In any event, Tom Hiddleston proves to be a noble choice as a King who presides while his countrymen vanquish their enemy against the odds. Only once does he uncharacteristically lose his cool in a scene that still has the power to shock 400 years after it was written.
Where director Thea Sharrock and Hiddleston, playing the titular King, really excel is in the set piece speeches. It is hard to believe that any televised version of this play could ever have contained a more rousing or moving version of "Once more unto the breach", with King Henry personally buoying up his troops for a battle that many, like Tom Brooke's cowardly Corporal Nym and his cohorts, must believe will lead to their almost certain trip to heaven rather earlier than they had planned.
On a very different tack, the Band of Brothers speech on the eve of Agincourt is delivered quietly and personally by the King to individual members of his entourage, creating a vivid, humane impression on all.
The central figure in this film is a very heroic King, usually merciful and always brave, so unlike his younger self of whom we are reminded during a flashback following the execution of Tom Georgeson's thieving Bardolph.
Though he is not seen until the final moments, John Hurt makes a significant impact as the Chorus, his rich, fruity voice filling in the gaps that are inevitable in a script heavily edited and adapted by Ben Power for Miss Sharrock.
Once again, the camera work and settings are a joy to behold, portraying not only the pomp and circumstance of regal life but also the terrifying horrors of war.
Though cut to 2¼ hours, this version of the story still catches the essence of the original and it would be good to feel that, like the other plays in this series, it might prove a launching block for viewers to try out and get hooked on the full Shakespeare theatrical experience. If so, then Sam Mendes and all of his collaborators along with the BBC can be very proud of themselves.
Whether intended or not, this final film in the series represents a stirring curtain raiser to the Olympic festivities in which the hopes of many proud English men and women today will ride so high.
The Hollow Crown comprises
Reviewer: Philip Fisher