Cover My Tracks
Music and lyrics by Charlie Fink, book by David Greig
Old Vic Theatre
–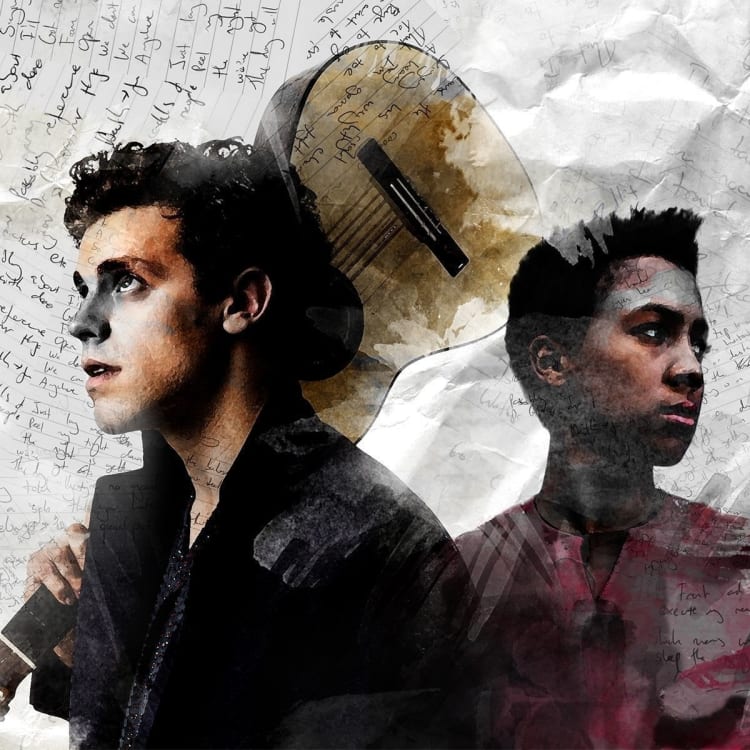 The Old Vic is renowned for staging high quality, large-scale theatrical productions. Its stage and large auditorium lend themselves to anything from big-budget musicals to Shakespeare or modern dramas.
However, in an enterprising change of tack, Matthew Warchus has invited Noah and the Whale front man Charlie Fink and Scottish playwright David Greig to stage this quiet, contemplative two-hander in a late-night slot after performances of Jack Thorne's loud, modern interpretation of Woyzeck.
For just over an hour, Charlie Fink plays Frank, an introverted rock musician with suicidal tendencies opposite Jade Anouka in the role of Sarah, both his girlfriend and bassist / backing singer.
Many will be drawn to Cover My Tracks by the chance to hear the musician's compositions from his first solo studio album, which at different times bring to mind the likes of Leonard Cohen and Bob Dylan but are still very much his own.
These help to advance a sad story about a lost soul that is cheered and redeemed by the efforts of Sarah.
Miserable Frank and chirpy Sarah originally meet while she is working for the hotel at which the famous rock star is staying.
After a brief altercation, they make up over a joint and randomly decide to run off together to a new life and a new band.
They tour successfully, having one big hit, which effectively drives Frank over the edge into what many would regard as insanity but he probably sees as a fresh, higher level of insight into his own mind. As such, he is following in a long line of pop stars who go off the rails in similar fashion.
Frank's solution is unclear. He disappears from view but whether this is merely the result of monastic seclusion or suicide takes time to divine.
In any event, accompanied by an inherited dog called Dionysus, plucky Sarah trips up and down the country in her desperate attempts to locate her partner and save him.
All of this is contained in a lovely production by Max Webster that makes full use of the large stage space, assisted by some thoughtful lighting by Lee Curran.
It succeeds thanks to Fink's catchy compositions and an outstanding performance by Jade Anouka, who in a final unexpected turn, since the show's final song accompanying herself on guitar.
This is an unusual venture for the Old Vic but well worth a visit for those who like music, love stories or late-night entertainment.
Reviewer: Philip Fisher