Damned by Despair
Tirso de Molina, in a new version by Frank McGuinness
Olivier Theatre (National)
–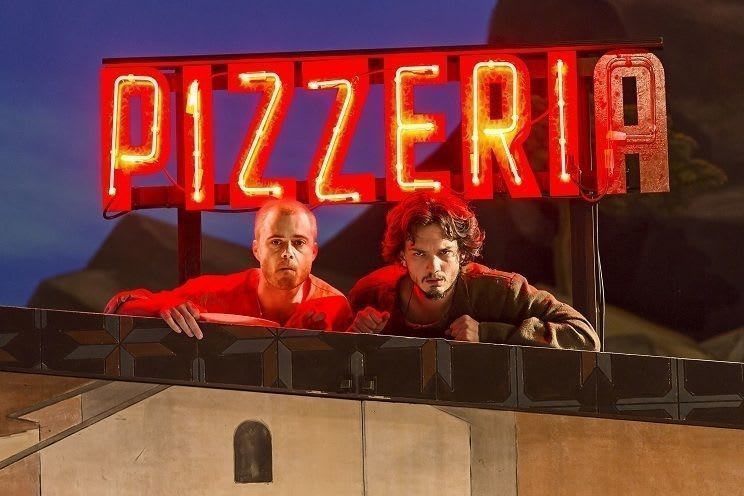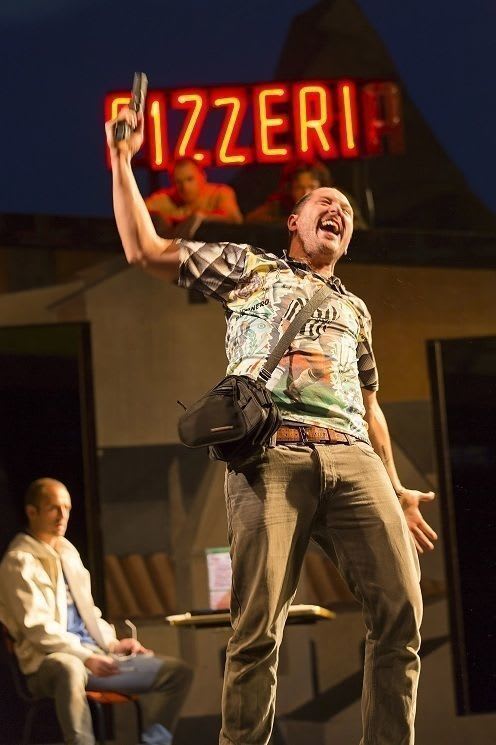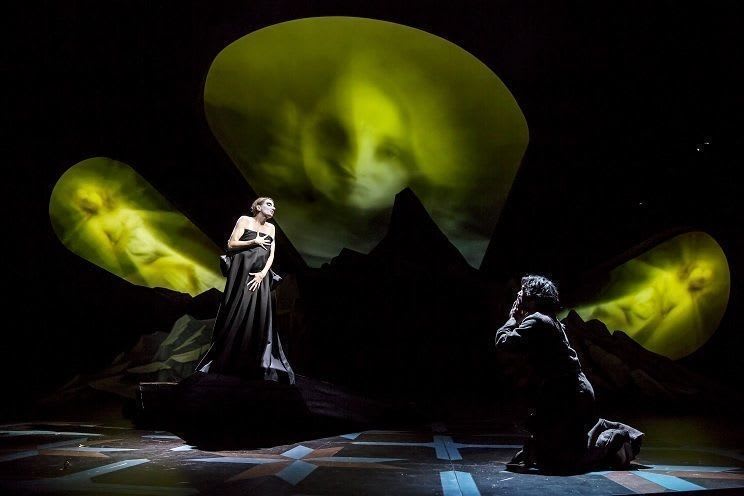 Don't be put off by the title. Damned by Despair may not be a drawing room farce but this c.1625 parable from the Spanish Golden Age is not unremittingly grim either.
This may, of course, owe a considerable amount to a colloquial but poetic new version written by Frank McGuinness and the direction of Bijan Sheibani.
National audiences may also be grateful for cuts made right up to the last minute that have ended up with the running time at around two hours, although this leaves the first half feeling as if it might originally have had more to offer.
Ultimately, perhaps, what we have is the equivalent to a two-hour Hamlet or Lear, with the essence retained but the balance significantly altered.
The opening scene is quite unsettling, taking place in near-darkness on a rocky cliff, cleverly created by designer Giles Cadle. This features Paulo, a fiercely devout hermit-monk played by Sebastian Armesto, making painful obeisance to God, to whom he has already devoted 10 years of solitary prayer with complete faith that he will eventually be sent to join his Maker in heaven.
His reward is a visit from spooky, hollow-eyed Amanda Lawrence as that famous fallen angel, The Devil. She sends the recluse to Naples in search of Enrico, whose trip to eternal rest he is seemingly destined to follow.
Travelling in the company of his sidekick and bringer of much light relief Rory Keenan as Pedrisco, Paulo is taken aback on witnessing the compelling Bertie Carvel's Enrico, as wicked a sinner as you could hope to avoid. Part of the surprise may have come for what could seem to the audience like a jump of several centuries as the 17th century monk is thrust into a modern world of Vespas and pizzerias.
Carvel, who will also inevitably have enjoyed himself portraying Mrs Trunchbull in Matilda the Musical, must have great fun in this new role playing a wild gangster whose public persona oozes evil. Unexpectedly, away from the focus of the town square, this baddy loves his dear old dad Anaretto, played by Michael Gould, to distraction.
Damned by Despair is not good at shades of grey, with characters definitively either good or bad, though sometimes capable of switching effortlessly between the two poles.
To say any more would spoil the enjoyment of a play that should be tempting, bearing in mind its place in the Travelex programme offering 500 tickets a night at only £12.
Reviewer: Philip Fisher