DanceWest Fest: Established Artists Platform: Baby / Voyager 3 / Obsidian / an(I)mal
Choreography Lea Anderson, Jamaal Burkmar, Gerrard Martin, James Wilton
DanceWest
Lyric Theatre Hammersmith
–

Listing details and ticket info...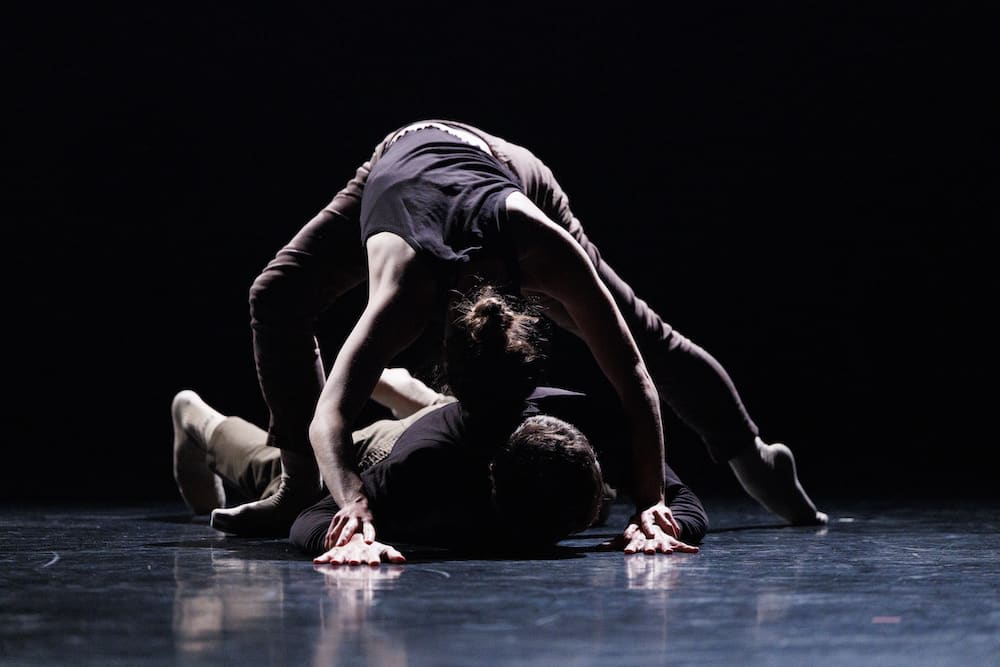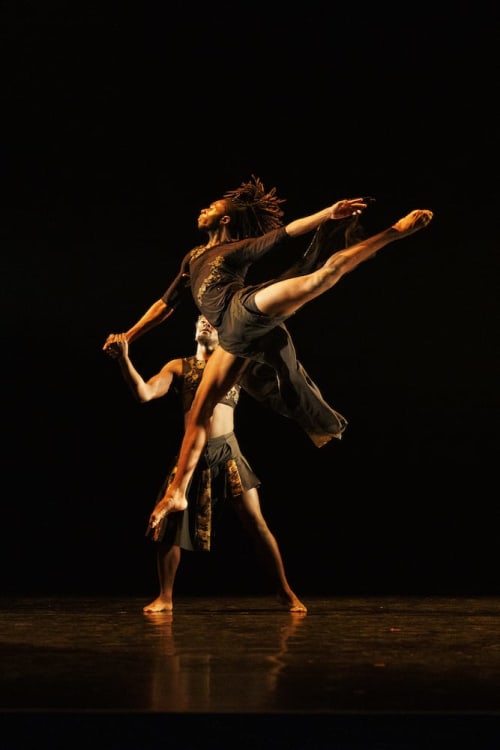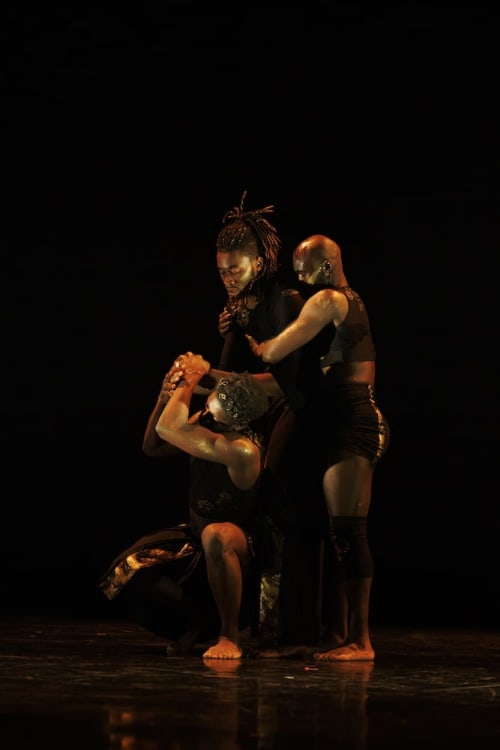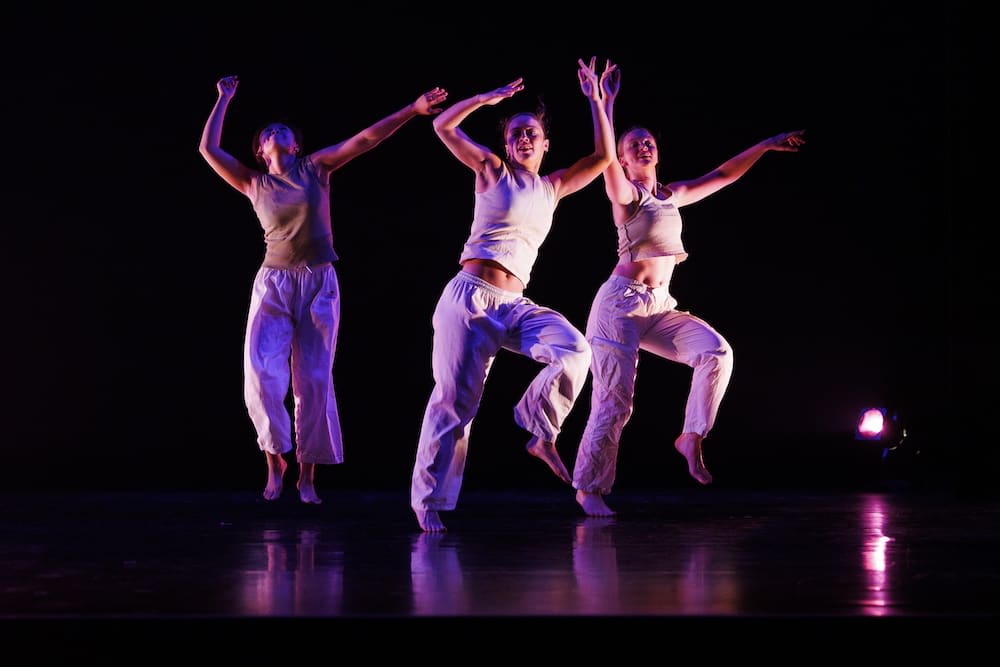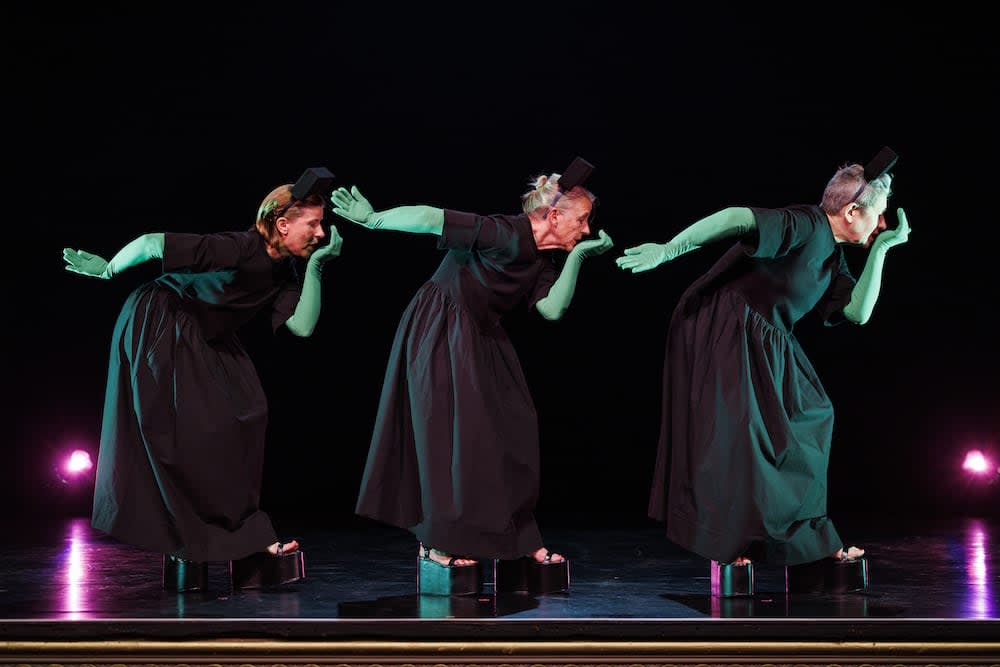 DanceWest Fest, formerly known as Ignition Dance Festival, is back, after the pandemic hiatus, tonight with new work from four established artists. A charity since 2014, it also supports emerging talent, seeking to give dance access to everyone. That's quite a mission.
What drew me to this was the legendary Lea Anderson of the Cholmondeleys and Featherstonehaughs fame. Forty years in the business… I remember her work well—how can one forget this quirky, witty woman?—from the eighties when I was studying contemporary dance. She blew the cobwebs away then, she blew them away again in 2015, the last time I saw her. Why she has fallen off my radar is a mystery, as she's been as prolific as ever.
Also James Wilton is on the bill—another choreographer with a distinctive style who is not to be missed. The other two, Jamaal Burkmar and Gerrard Martin, I am not familiar with, but both have much to say.
The four pieces come in at about fifteen or twenty minutes each, Anderson's, Baby, the most minimalist. Three women in black dresses, black platform sandals, black boxes on their heads, and long evening gloves in fluorescent green (all the better to see their hand jive) walk in a simple geometric pattern on the stage.
The music is stop and start; the lighting is on and off; they are inscrutable. Japanese geishas or 1950s American housewives, or is that the same thing? Deadpan faces, formation moves, two of Anderson's dancers tonight are original members of The Cholmondeleys. Age has not withered them, nor custom staled Gaynor Coward, Belinda Neave and Anderson.
Jamaal Burkmar follows with his Voyager 3—the title a giveaway, but not the dance vocabulary. Three young women, creatures of outer space—they don't know how to use a discovered mobile phone to stream music. Great moves, great dancers, the trio pop up and down like inquisitive meerkats.
When they access the phone, hidden underneath an American flag, they can't get enough of the music library. The beat is fresh to them and they abandon themselves to it without stop, entranced as they are by the music. Contact work is dynamic, moves are supple and the pulse is great. Imogen Wright, Isis Cluine and Yanki Yau are in the groove. Is this our gift to other worlds, the universal language of music—beats and cool jazz…
Gerrard Martin (sitting in front of me, a tall man) presents "the tenderness, intersectionality, and vulnerability of Black men" with Obsidian. Three men in original black costumes with gold trimmings (design Kinnetia Isidore) could have stepped off ancient Greek or Roman vases—brothers in arms—as they support each other in tangled dance.
Four dancers, Alecsander Nilsson, Roshaan Asare, Oluwaseun Samuel, Olayiwola and Amari Webb-Martin, are credited as performers. I don't know which is which, but the tall one with gold-tipped dreads is amazing. His compatriots, different body builds, are no less so. Again contact work is superb, stamina, too.
They pose as if in a frieze, or models in a fashion show—the costumes, crop tops and skirts or divided trousers are gender-free—they are beautiful movers. William South's chilled soundscore underpins and drives the dance. They go off on a riff, they face the life-giving sun, they embrace—the pas de trois is gentle and compassionate.
And finally, Wilton dancing with Sarah Jane Taylor, his regular partner, their fine-tuned rapport evident in his an(I)mal. Gender-neutral big cat supple moves, doubling up, one on top of the other, they could be dinosaurs, powerful, primordial and persevering. Taylor makes me think of the mythological Selkies. Michal Wojtas provides the music of the spheres.
Grounded acrobatic moves, they are amazing—headstands, backbends, flips. Their synchronicity takes the breath away. Quite an impact; speed, timing, and incredible animalistic flexibility... Wilton's statement of intent is that he is exploring "what is left behind when we are gone through folklore, ritual, and tradition"… back to basics?
DanceWest provides "large-scale community dance platforms, supporting the creation of new choreography and the development of dance artists at every stage of their career." On Saturday 17 June 2023, DanceWest's emerging dancers can be seen at the Rose Theatre, Kingston.
Reviewer: Vera Liber