Dark Vanilla Jungle
Philip Ridley
Company Of Sirens
Chapter, Cardiff
–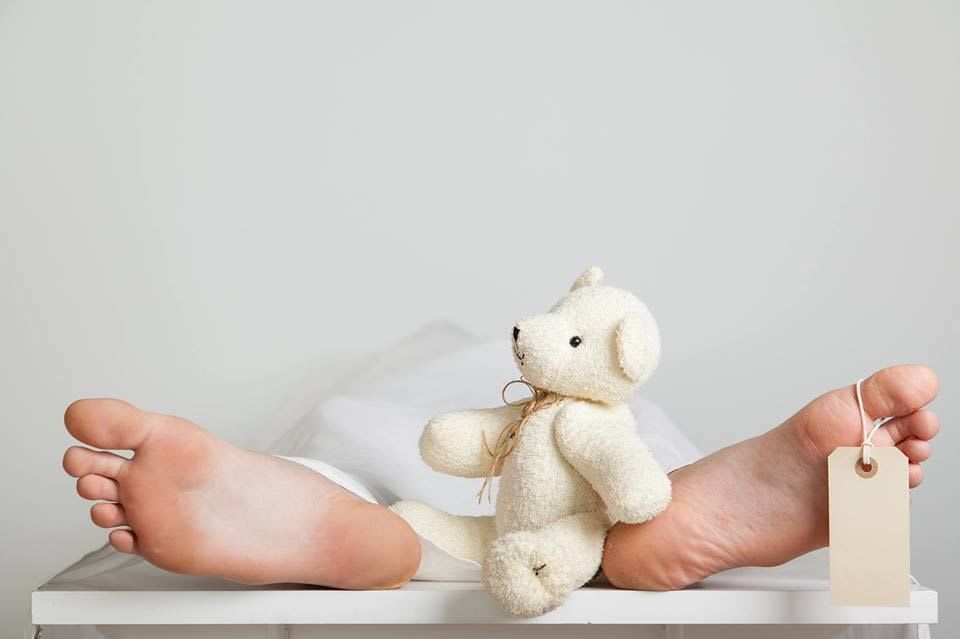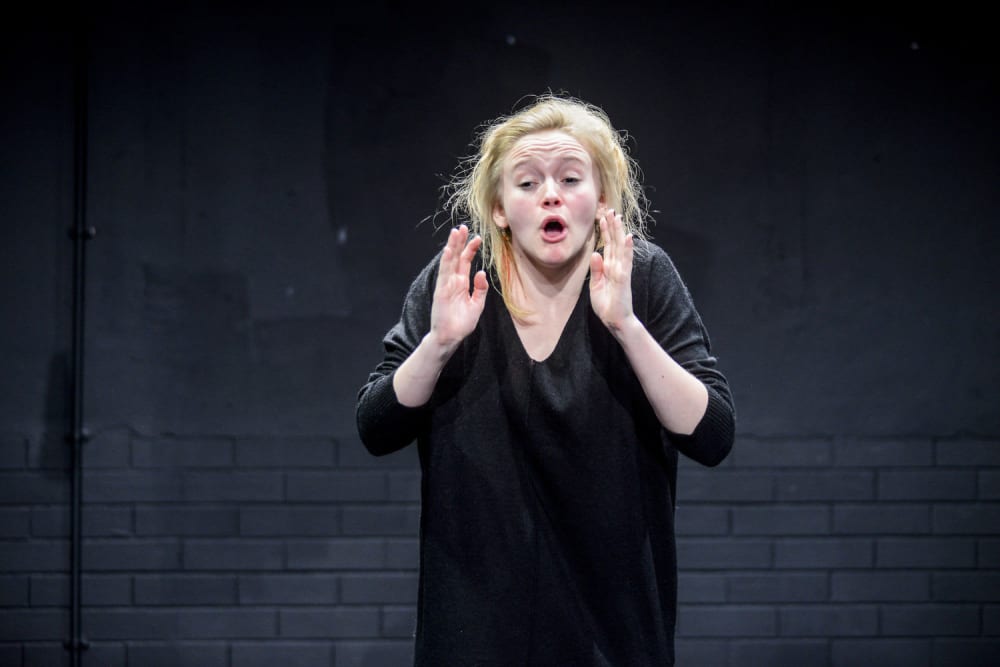 It's probably safe to assume that the inboxes belonging to those theatre companies who have an interest in new writing are currently bulging with scripts inspired by the ongoing child sexual grooming scandal affecting several UK cities. In the world of Philip Ridley, however, it's already old news—his Dark Vanilla Jungle premièred in Edinburgh in 2013.
This production is brought to us by Company of Sirens, which last year presented Welsh premières of Ridley's nightmarish depictions of relationship heaven/hell - Tender Napalm—and urban decay—Mercury Fur. Dark Vanilla Jungle, a ninety-minute monologue, is equally confrontational.
The first thing we see on entering the space is a young girl scrawling with a stick of chalk on the slate slab upon which she is stationed. The only other noticeable feature of Bethany Seddon's bare, cell-like set is a single light-bulb hanging from the ceiling.
The girl is Andrea, who has an unfortunate tale to tell. The ingredients are commonplace—a neglectful single mother with a succession of male friends whom Andrea has to call "Uncle"; a departed father, whose return causes problems; an embittered grandmother who is compelled to take the child in; a glamorous older male who uses drink and drugs to entice the youngster into a world of parties which then turn out to be somewhat less than celebratory…
Ridley being Ridley, things then grow progressively weirder. Reaching a point of crisis, Andrea cunningly inveigles herself into the family of a gravely injured soldier. This attempt to seize control in a world where she has come to feel sorely oppressed on all fronts (there are numerous subtle references to examples of sexist repression worldwide) does not end well.
Making her professional debut, Seren Vickers gives a remarkably assured performance—vivid, intense, and startling. Leaving aside the feat of memory required, it's a tricky role to pull off. Andrea is understandably spiky and unstable, but there are moments of child-like charm. She clearly belongs to the "underclass", but is highly articulate and intelligent; almost parodically well-spoken, as though Ridley and director Chris Durnall are reminding middle-class theatre-goers that even their children are not safe.
Ridley's text maintains its grip on the attention by being largely narrative rather than reflective; one is voyeuristically curious to discover what fresh hell Andrea will find herself mired in next. The writing is ripe and uncomfortable, occasionally, if necessarily, verging on the prurient.
Durnall's direction keeps the audience constantly on edge. Ben Stimsom's lighting effects cleverly reflect Andrea's quicksilver mood-swings and the script's abrupt changes in tone. William Basinski's creepy sound design is all the more effective for its sparseness.
Dark Vanilla Jungle is an emotionally draining experience. A cleverly written, beautifully acted and slyly surreal take on a regrettably familiar story, it is, however, a strangely rewarding one.
Reviewer: Othniel Smith